So I'm going to take some time today to provide an in-depth liquid electrolyte supplements review. It focuses on the liquid electrolyte spray created by EnduroPacks. But first, a little background…
As a high school football player, I used to love Gatorade. I used to drink it like it was a part-time job when I wasn't playing or practicing. But as I've gotten older, I've started to read labels a little more carefully and consider how many sugars are going into my body.
Why I Needed Liquid Electrolytes
For those of you that don't know, I'm an outdoor guide in Lake Tahoe, California during the summers. I spend at least 6 hours per day outside, whether that's kayaking, hiking, mountain biking, or a combination of the three.
As such, hydration can sometimes be hard to keep up with when I'm constantly thinking about the needs of my tour guests over my own. Recently, however, I was contacted by the fabulous folks at EnduroPacks to see if I might be interested in their liquid electrolyte supplements.
EnduroPacks Ingredients

First and foremost, let's cover the nitty-gritty. You can see a photo below of the product propped next to my Nalgene. It's a small and compact bottle (two ounces) that goes easily with you everywhere and, for me, lives in my dry bag even during kayak tours.
The main ingredients are sodium (71mg per serving) and an ionic mineral complex (80mg per serving) that includes silica, potassium, magnesium, iodine, manganese, boron, copper, selenium, chromium, cobalt, silver, vanadium, and zinc.
Other ingredients include purified water, magnesium sulfate, natural lemon (citric acid), and naturally occurring trace amounts of minerals found in seawater.
The liquid electrolytes come in a spray bottle and the recommended dosage is 10 sprays per 16 ounces of whatever beverage you choose to add it to. Each bottle contains roughly 30 servings, although I've found that you can certainly stretch that if you wish.
My Testing Environment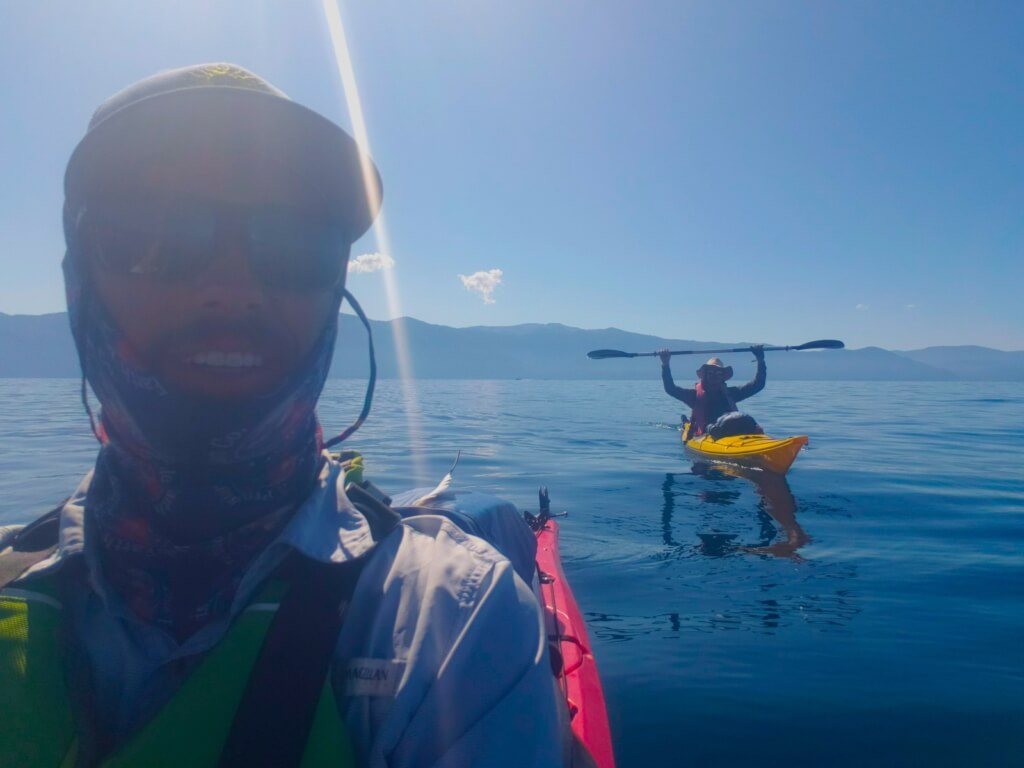 For the most part, I employ these liquid electrolyte supplements in my water at the start of every tour that I lead. This has allowed me to make a comparison of how I feel after a tour (energy level-wise) when I only plain water with how I feel after drinking water with added liquid electrolyte supplements.
Temperatures most days on the lake or on surrounding trails have been hitting highs in the mid-90s and lows in the mid-40s with zero humidity.
More recently, I embarked on a 6-day, 5-night backpacking trip in the Ruby Mountains of Nevada. We used these liquid electrolytes extensively on that trip to test how our bodies held up to the rigors of off-trail hiking and bushwhacking through some pretty harsh terrain.
Temperatures on this trip ranged from the low-80s during the day to the low-40s overnight, with very little humidity and only a single evening of rainfall.
Liquid Electrolyte Pros and Cons
Thus far, I've loved everything about these liquid electrolyte supplements, and I've been giving my fellow guides and hiking buddies a chance to use them as well.
All have given positive feedback, aside from one con: the concentration and application method means that you need at least 20 sprays to meet the dosage recommendation for a single-liter of water. I look at it as an extra finger workout.
I like these liquid electrolyte supplements because they come with very little taste, which can be a big factor for a lot of people, especially when you live in an area where your water tastes so frickin' great all by itself.
As a friend of mine said of this product, "it pairs well with glacial water." If you taste a spray of these supplements straight out of the bottle, it really just tastes like salt, which makes me feel great about replenishing what I know I'm losing via sweat every day.
I also, personally, like the spray application method because it allows you to regulate your dosage very easily. For example, I was just on that backpacking trip and had multiple water bottles to choose from.
This allowed me to divide my liquid electrolyte dosage for the day amongst the bottles very easily, without worrying about the exact amount of water in each bottle or having to carefully measure out the number of supplements I needed to include.
My Final Verdict On These Liquid Electrolytes
At the end of the day, it all comes down to how it makes you feel. I've been testing it over the course of about two weeks now and I must say that I notice better hydration (i.e. clearer pee) at the end of my tours and I also know that I avoided any muscle cramps throughout the course of my recent backpacking trip, despite considerable elevation gain and loss every day of hiking.
I've also felt more energized towards the conclusions of my tours, which is typically when I feel like I've grievously under-consumed in the way of water throughout the day. Overall, these liquid electrolyte supplements have been an easy-to-carry, easy-to-use, and highly-effective hydration solution that I'd recommend to outdoor guides and endurance athletes anywhere.
Try EnduroPacks Liquid Electrolytes For Yourself!

Do you have experience with the liquid electrolyte supplements or any like products? I want to know about the solutions you currently use or have used in the past! Also, if you decide to purchase the EnduroPacks liquid electrolytes after reading this review, I'd love to know how you like them after you've had the chance to use them a few times!
I hope you've enjoyed this review of the EnduroPacks liquid electrolyte supplements and I'd love to hear your feedback in the comments section below. I'll be quick to reply to any questions, comments, or concerns you feel like sharing!
---
About The Backpack Guide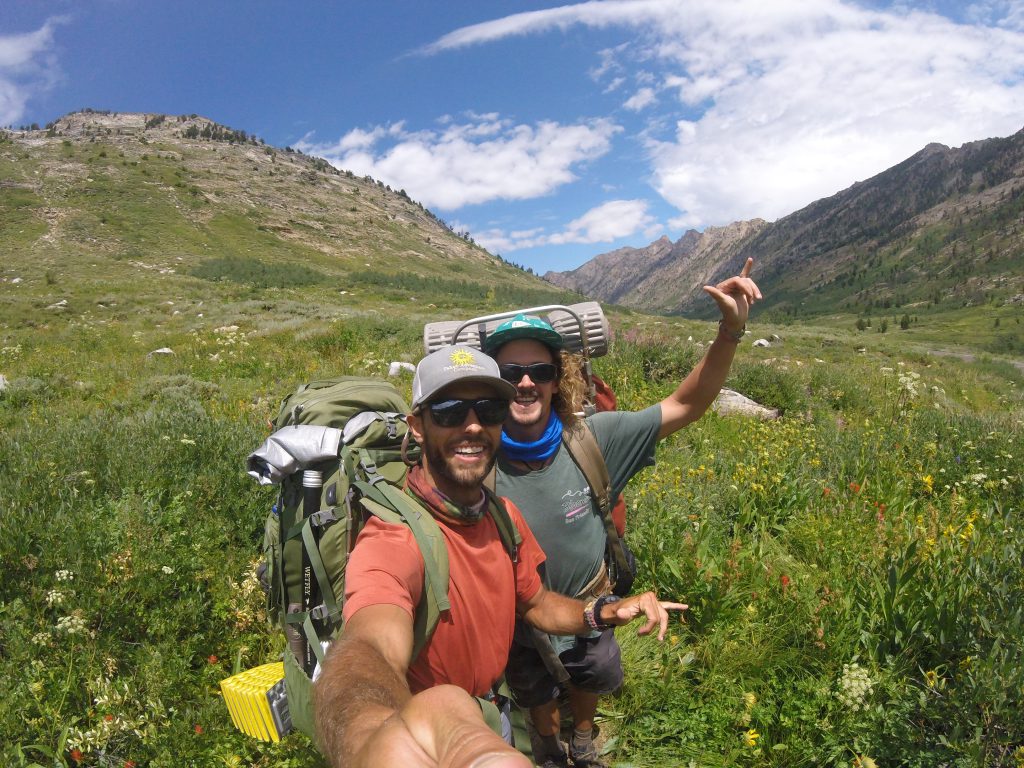 At The Backpack Guide, I'm always looking for new trails and wildernesses to explore and I'm also interested in the experiences of others in the wild. If there is one thing I am sure of it's that we can all spend more time enjoying and connecting with Nature.
Feel free to reach out to me directly (email below), or share your latest adventure or backpack by tagging @thebackpackguide on Instagram, Facebook, or Twitter!
Stay Hydrated, My Friends!
The Backpack Guide