It can be a nuisance to take your dog on and off the leash every time you encounter new hikers and aren't sure if their pups are friendly. With the leash I'm about to detail in this post, however, that issue is eliminated. So let's get into the best retractable dog leash!
The Best Retractable Dog Leash + Collar
So, let's get on to the leash itself. They offer a variety of products, including collapsible pocket bowls, waste bags, and dog food travel bags. But today, we're going to focus on the leash + collar combination that we've been so fortunate to test out on our last few outdoor trips.
The 'Release N' Run' leash eliminates the need to attach and detach a leash to your dog's existing collar. For trail runners, hikers, or other outdoor enthusiasts that bring their dogs along with them, it's extremely convenient to eliminate this step. Your dog's collar IS his or her leash, and vice versa.
The leash + collar combination is "designed for the mostly off-leash dog." That means you can trust your buddy to stick around once you get on the trail or, if he/she does wander, you have the ability to recall with ease.
The leash portion automatically retracts into the collar when you let go, so you also don't have to worry about taking your pack off to stash it away or awkwardly securing it around your waist while running or hiking.
The Nite Ize Rad Dog Retractable Dog Leash + Collar combination is available in red, black, purple, orange, blue, green, and pink, so you can pick whichever style fits your Rad Dog! Also, be sure to check out the sizing and specifications so that you make sure you order the right size for your pup!
Why We Love The Best Retractable Dog Leash
So, I was really excited about the "two-for-one" value of the Rad Dog leash. As many outdoor enthusiasts know, items that serve multiple purposes in the backcountry are extremely valuable and save you both time and unnecessary lugging of weight on the trail. The Rad Dog Leash fit that description, but my partner wasn't sold until it finally arrived and we tried it out.
The first night we used it was on our way to a full moon kayak mission on Donner Lake. Our adventure pup came along, and as soon as we opened the door of the car he tried to make a beeline for the water.
But thanks to our new Rad Dog leash, we were able to snag him without having to catch a collar and then attaching a separate leash to it. We were also very impressed with the strength of the leash, as Hoolie was definitely pulling initially and (as a Boxer) he's got some strength in those hind legs.
From that moment on, I believe she was hooked on the Rad Dog's value and we've since used it on two overnight camping trips, as well as around town to take Hoolie down to the river or simply over to the local coffee shop.
For our on-the-go lifestyle, it's also really nice to clip on his collar before we leave the house and not worry about whether we remembered the leash once we get to the trailhead!
How To Get The Best Retractable Dog Leash!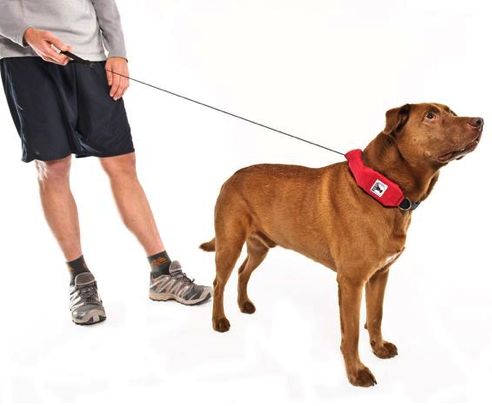 Are you convinced to give the best retractable dog leash out there a try?
---
Any Questions about the Best Retractable Dog Leash?
Do you have experience with retractable dog leashes? Or have you already acquired a Nite Ize Rad Dog leash and been putting it to use?
If so, I'd love to know why you like yours (or don't!) and what you look for in a quality dog leash! Also, if you decide to purchase a retractable Rad Dog leash after reading this review, I'd love to know how you like it after you and your pup have had the chance to get out for a few adventures!
I hope you've enjoyed this review of the best retractable leash light from Nite Ize and I'd love to hear your feedback in the comments section below. I'll be quick to reply to any questions, comments, or concerns you feel like sharing!
About Rad Dog
I was initially drawn to Rad Dog by their mission statement. It's simple, yet effective, and it reads like this: "Guided by honesty, a love for dogs, and a passion for the outdoors, Rad Dog creates quality, innovative products that give dogs and dog owners opportunities for freedom and convenience to head outdoors."
Dog owners know that taking their pups along on adventures is always worth it. But we also know that it often involves a little more planning (or "logisticizing" as we like to call it) and it certainly requires more cleanup on the back end. So, products that make it easier for us to spend an enjoyable time outdoors with our pups go a long way towards our happiness.
It was clear that the Rad Dog team came from this mindset in developing their leashes and I love the fact that they share the stories of their OG (original) Rad Dog (Fletcher) and the New Rad Dog (Jake) in their About Us section.
Their products were inspired by early days in the foothills of Colorado and are now produced in Bellingham, Washington (a place I've heard great things about and have wanted to visit for some time).
A Quick Company Update
Since this original article was written, it appears that Rad Dog has been acquired by Nite Ize. That's why you'll only find this retractable dog leash sold by Nite Ize and not very much information out there about Rad Dog anymore!
About The Backpack Guide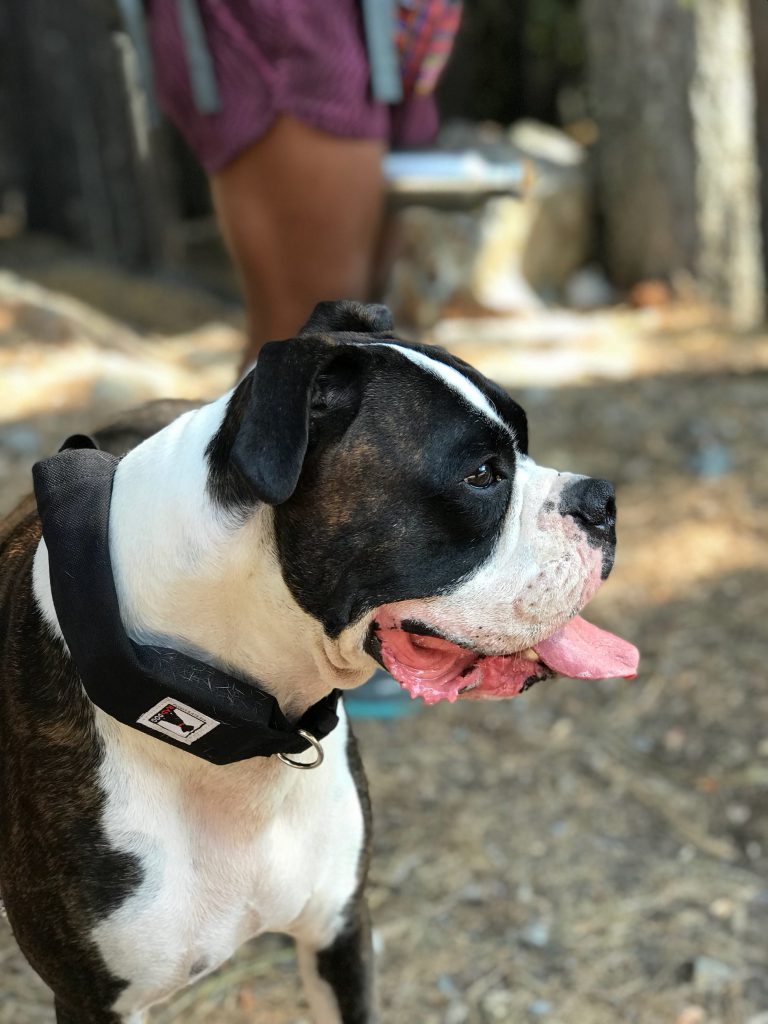 As The Backpack Guide, I'm always looking for new trails and wildernesses to explore and I'm also interested in the experiences of others in the wild. If there is one thing I am sure of it's that we can all spend more time enjoying and connecting with Nature.
Feel free to reach out to me directly (email below) or share your latest adventure by tagging @thebackpackguide on Instagram!
Here's to Adventures with Pups!
The Backpack Guide
Nite Ize Rad Dog All-in-One Leash + Collar
$34