It's the season when we get some extra time to recreate and get out to those spots we've had on our list all summer. If you're trying to squeeze the most out of the changing of the seasons, be sure to check out these fall camping destinations!
For those of us that work in the tourism and/or service industries in the Tahoe season, we've now moved into the time of year that we affectionately refer to as "local's summer."
Pfeiffer Big Sur State Park
The Pacific Coast Highway is one of the most popular attractions in California. Whether you start in Los Angeles and head north or fly into San Francisco and drive south, Pfeiffer Big Sur State Park is a must-visit location along your route.
It's one of the most iconic destinations along this stretch of magnificent coastal highway and you'd be silly not to stop for a view of the majestic waterfall pouring directly out of the mountain cliffs into the ocean.
The park is also a great location for hiking in the coastal mountains, as it contains a number of trails that'll take you through redwoods, conifers, oaks, sycamores, cottonwoods, maples, alder, and willows. The only caveat with this state park is that it often books up far in advance of your travel dates. If you want to camp at this location, be sure to investigate reservations about 6 months in advance.
Big Bend National Park
This national park is located in the remote southwestern region of Texas and fall is the best time to visit (largely due to the blistering summer temperatures that this park experiences). If you're looking for a fall camping destination that offers solitude and magnificent hiking scenery, it's hard to beat this gem hidden in Far West Texas.
Big Bend National Park is home to an incredible amount of fossil evidence dating back to the Cretaceous and Cenozoic periods. On my trip to Big Bend, we camped for a night in the basin before embarking on a two-day, one-night hiking trip that included a summit of Emory Peak, which is the highest point in the park at 7,825 feet. When you go, be sure to also check out the hike to The Window. It provides some most amazing views in the park.
Crater Lake National Park
If you're a fan of deep, cold lakes (or cold water immersion therapy), then Crater Lake National Park has to be tops on your list for fall camping. Crater Lake is the deepest lake in the United States at more than 1,949 feet deep! The park is also home to more than 170,000 acres of old growth forest and a geologic marvel in Mount Mazama.
The park also contains more than 40 caves, 31 of which are located within the rim of the park's volcanic caldera. In addition to swimming in the lake, the park offers plenty of hiking and incredible scenery.
The Mazama and Lost Creek camping locations are two of the most popular in the park, but backcountry camping permits are typically also available through the end of September.
Grand Tetons National Park
The last time I was in the Tetons was about four years ago as a side trip on the way from Truckee, CA to Fort Collins, CO. We did a three-day, two-night backpacking trip starting at Jenny Lake, heading up Paintbrush Canyon and then looping back down Cascade Canyon to end at Jenny Lake again. We saw bear cubs, moose, and had a kooky overnight run-in with a family of porcupines.
There's so much hiking to do in this park in the fall. There are over two hundred miles of trails in the park or, if you're looking for a little mellower day, you can always go for a float of the Snake River.
Created in 1950, Grand Teton National Park is home to crystalline alpine lakes and some most formidable mountain climbing in the lower 48, including the 13,770-foot peak of the Grand Teton itself.
Great Smoky Mountains National Park
When it comes to fall foliage, it's hard to beat the Great Smoky Mountains. The national park spans North Carolina and Tennessee and offers the best of the three W's of that region: wildlife, waterfalls, and wildflowers (yes, still in the fall!).
Great Smoky Mountains National Park has a rich human history spanning thousands of years and is touted as the most biodiverse park in the entire U.S. national park system.
Visitors can roam between five distinct forest ecosystems and although they're only visible during the spring, it's also home to the grand spectacle of synchronous fireflies! So you can scout where you like to stay and the hikes you want to do and return in May or June for some firefly action.
Why I Love Fall Camping
Fall brings about the changing of the seasons. Leaves begin to drop. Needles begin to change colors. Birds and mammals begin seasonal migrations or preparations for hibernation. The air has that cool, crisp feel in the mornings and evenings that reminds me of early morning preparations for football games back in high school.
It's a time to reflect on the amazing weather and adventures of the summer and make plans for the upcoming winter months. Younger kids have gone back to school and most of our summer vacations are behind us, which means fewer people on the trail and in campgrounds. It means a greater opportunity to disconnect from the fast pace of summer and reconnect with peaceful, tranquil nature.
It also means cooler nights that really make you excited to climb into your comfy sleeping bag at the end of a long day of adventure. If you're in need of a warmer sleeping bag for your fall adventures, I highly recommend looking at REI's selection!
---
How Would You Add to This List of Fall Camping Destinations?
I'd love to know where you plan on heading this fall to camp amongst the trees and stars. If you've already been on your fall camping trip, I'd love to hear where you went and how you liked it. In addition, if you've been to any of the spots I mentioned above, let me know what you thought of them!
I hope you've enjoyed this compilation of Five Fall Camping Destinations and I'd love to hear your feedback in the comments section below. I'll be quick to reply to any questions, comments, or concerns you feel like sharing!
About The Backpack Guide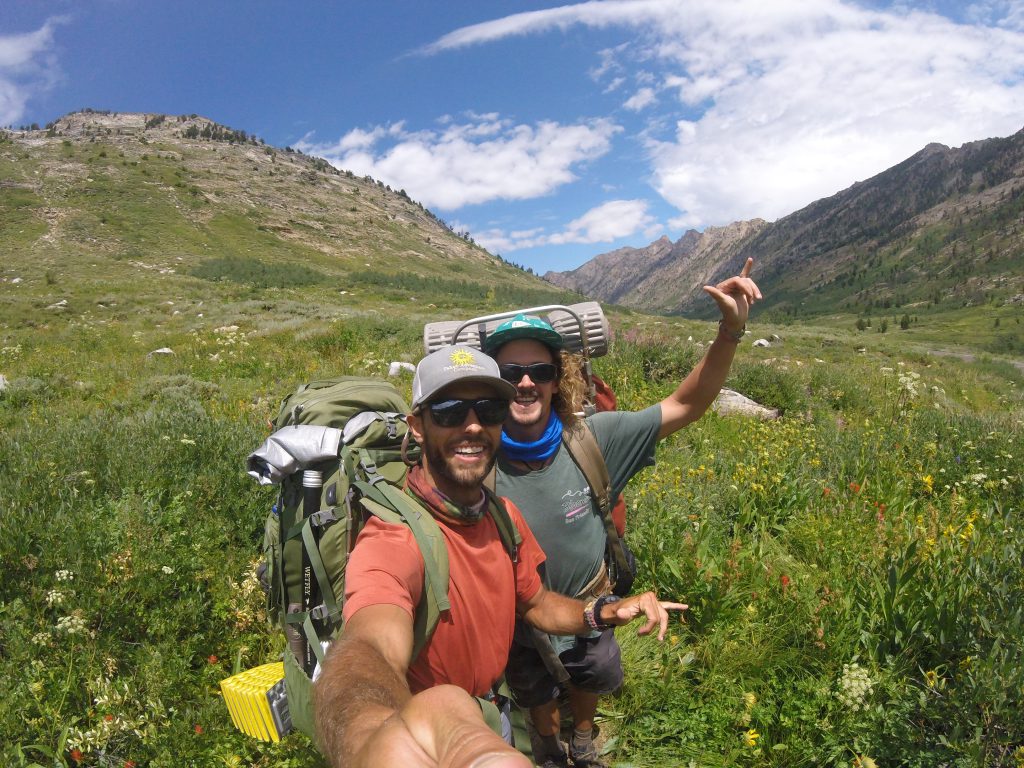 As The Backpack Guide, I'm always looking for new trails and wildernesses to explore and I'm also interested in the experiences of others in the wild.
Feel free to reach out to me directly (email below), or share your adventure by tagging @thebackpackguide on Instagram!
Happy Camping, Friends!
The Backpack Guide