Hiking and backpacking are forms of therapy for me. I need to regularly get out on the trail, away from what can sometimes be a hectic daily life and reconnect with myself and just breathe into Nature. But I do like bringing supplies along, and I think you should too! So check out these four Gregory hiking backpacks if you're looking for a new pack for summer.
1. Gregory Men's Baltoro
Pack Capacity: 65-liters (3,967 cu in)
Dimensions (in inches): 31 x 15 x 14
Base Weight: 81 ounces
Fabric Details: 210-Denier Nylon, 300-Denier Nylon
Frame Type: Internal
Best Use: Backpacking, Multisport, Winter Camping, Travel
This all-purpose pack offers a variety of features and comes in small, medium, and large sizes. It should be noted that the dimensions and base weight listed above are for the medium size pack, and vary slightly for the small and large versions.
Let's start by looking at the question of how much you'll be able to carry in this pack. For reference, 3,967 cubic inches is almost as large as a 20-gallon gas tank. Imagine the fuel you'll be able to bring along in this pack on your next backpacking trip!
As far as features go, the Baltoro isn't lacking much. It offers a weather shield pocket, rain cover integration, double-barrel dual-sided lid compartments with internal divider for better trail organization, sleeping bag compartment with external access and removable internal divider, and removable shock cord ice axe/trekking pole retainers.
Users have loved the Baltoro's adaptability and customizability to each day's changing needs on the trail. They've also boasted about the carrying comfort of this pack and one user even proclaimed that they've used it for 6,000 miles and counting!
---
2. Gregory Women's Deva
Pack Capacity: 70-liters (4,272 cu in)
Dimensions (in inches): 30.3 x 17.3 x 14.1
Base Weight: 81 ounces
Fabric Details: 210-Denier Nylon, 300-Denier Nylon
Frame Type: Internal (with Aluminum stays)
Best Use: Climbing, Backpacking, Hiking, Expedition
Like the Men's Baltoro, the Women's Deva comes in three sizes, but this time those sizes are extra-small, small, and medium. The base weight, dimensions, and capacity listed above are for the small version of this pack and vary slightly for the extra-small and medium sizes.
Designed for week-long excursions, the Deva helps to ensure that you'll have everything you need right in your very own turtle shell on your back! For a better visual, the pack's 4,272 cubic inch capacity is roughly equivalent to the cumulative size of 8,000 gumballs! (But I hope you pack more sensibly than that)
Now let's chat about features. The Deva has everything intended for a diva (silly Dad joke definitely intended)! It boasts twin side-mounted zippered side pockets, Response A3 Women's suspension with additional HDPE panel for additional stability, rain cover integration, and multi-straps that are removable with girth hitch for easy securing of bulky items to the pack's exterior.
Users of the Deva have raved over the pack's front U-zip accessibility, which makes it easy to find items in any section of the pack, as well as compartment layout and rain cover design. From reading user reviews, the Deva has withstood 10-day trips to Thailand and 6-day excursions in the Tetons without any issue!
---
3. Gregory Denali
Pack Capacity: 100-liters (6,102 cu in)
Dimensions (in inches): 27 x 14 x 7
Base Weight: 106 ounces
Fabric Details: 210-Denier Nylon, 420-Denier High-Density Nylon
Frame Type: Internal (with Aluminum stays)
Best Use: Day Hiking, Hiking
Gregory also offers this massive hauler in three sizes: small, medium, and large. The dimensions, capacity, and weight listed above for this pack are for the medium size and vary slightly for the small and large versions.
So, if you thought 8,000 gumballs was a lot of space to fill in the Deva 70-liter pack, what the heck are you going to do with another 30-liters of space? The Denali's immense 6,102 cubic inch capacity is nearly large enough to fit two full kegs of your favorite beer into! But while it's always good to have some libations after a long day of hiking, a sleeping bag, pad, and tent also come in handy.
In terms of features, the Denali (like the Baltoro and Deva) is loaded. Designed to haul all the gear you'll need for even the roughest, harshest terrain, this pack boasts a top-loading design with full-length side slash zip access. This is a critical inclusion when you're talking about 100-liters of gear because there's inevitably going to be items you'll want on the trail that will end up buried in the immensity of this pack.
The Denali also features removable aluminum frame stays, dual front panel daisy chains, an expedition hip belt with tubular gear loops, ice clipper slots, and sled pull loops, a puncture-resistant dual-layer internally laminated front panel, side compression straps with A-frame ski carry capability, and much more.
Serious outdoor enthusiasts say that this pack is truly worthy of its namesake (the world's highest mountain!) and impressed them with its durability, storage organization, comfort, and weight carry capacity. One claimed they loaded this pack down with 80 pounds of gear and it had no problem!
---
4. Gregory Targhee
Pack Capacity: 45-liters (2,746 cu in)
Dimensions (in inches): 30.5 x 11.5 x 11.5
Base Weight: 67.2 ounces
Fabric Details: 420-Denier Nylon, 160-Denier Polyester Ripstop, 630-Denier High-Density Nylon, and 210-Denier Nylon
Frame Type: Internal
Best Use: Backcountry Skiing
Unlike the Baltoro, Deva, and Denali packs, the Targhee is a one-size-fits-all option. That said, adjustable shoulder straps and an adaptable hip belt make it customizable for many body types.
In terms of capacity, it's the smallest of the packs in this list, but it's 2,746 cubic inch capacity still fits the equivalent of 75 Starbucks Venti Coffees (or teas, whatever your preference I don't judge!). The benefit of a smaller pack, especially when backcountry skiing, is that you'll have to pare down to the absolute essentials!
In terms of features, the Targhee is designed with a dedicated avalanche safety pocket, A-frame and stowable diagonal ski carry straps, oversized top accessory and goggle pocket, hydration sleeve with insulated shoulder harness hose cover, and internal security pocket, a place to secure your ski/snowboard helmet, and much more.
Aside from the pack's base weight being a bit heavy, users were thrilled with the ease of carrying the Targhee, as well as the organization of the pack that made it very convenient to access items stored anywhere. Other positives of this pack (from the user perspective) include the capacity, the quality of materials, the color (making it easy to identify on a trail), and the many points to attach items to the pack's exterior.
---
About The Backpack Guide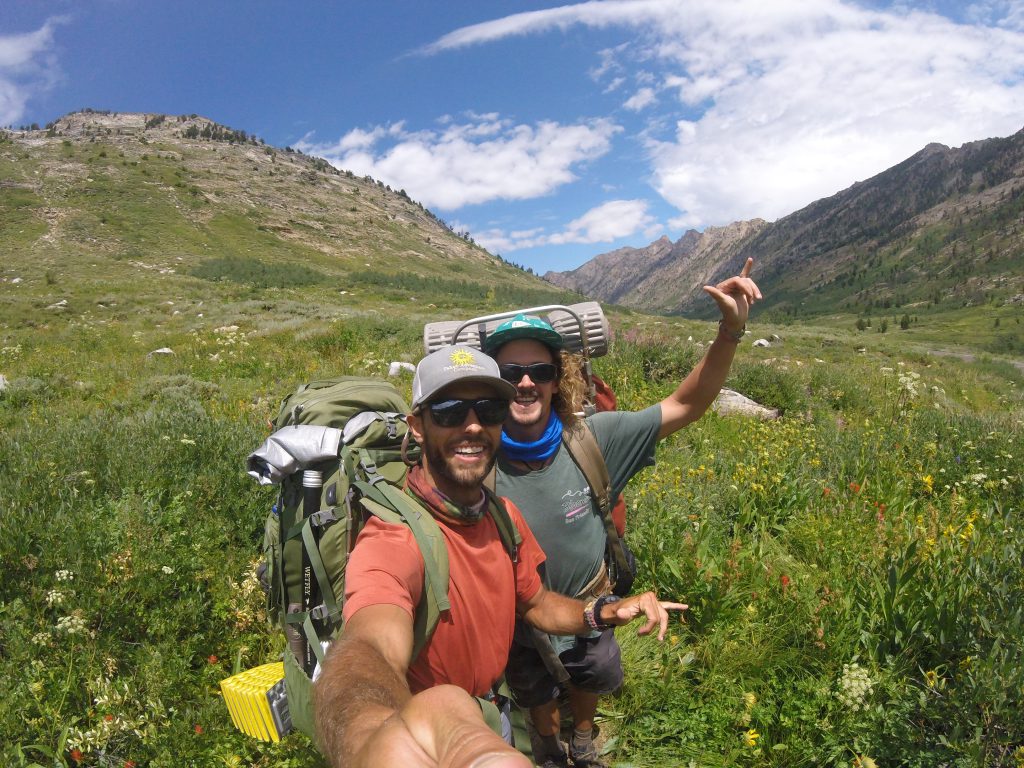 At The Backpack Guide, I'm constantly seeking new trails and wildernesses and I'm also looking for new products to test! If you have feedback on this pack, or any other I've reviewed, I'd love to hear from you! I'd also love to hear from you if you're interested in writing your own review!
Feel free to reach out via email (address below) or find me on social media @thebackpackguide on Instagram and Facebook, or @tuckerballister on Twitter! Tag me in your photos with your newest pack or from your most recent adventure!
I hope you've enjoyed these tips and I'd love to hear your feedback in the comments section below. I'll be quick to reply to any questions, comments, or concerns you feel like sharing!
To Gregory…and Beyond!
The Backpack Guide