Some travels take you internationally and others can just be skipping across town. So here are four Patagonia travel bags that can be used for your next adventure, no matter how big or small!
Quick disclaimer: None of these are "backpacks", although some may have "pack capability." I know many of my previous reviews have focused on backpacks, so if that's what you're looking for please explore the rest of my site to find reviews on packs from Osprey, REI, Marmot, Gregory, and others.
If you are looking for more information on a specific pack that you can't find here, please feel free to shoot me a message with details of what you're looking for!
The "Tote"
Patagonia's Lightweight Travel Tote is a great bag for everyday adventure. Whether you're headed out to the farmer's market or just sightseeing around town, this bag will carry all your essentials. The travel tote offers a 22-liter capacity and weighs only 14 ounces when empty. It is constructed from 70-Denier Nylon Ripstop fabric and offers five storage pockets, including the main compartment.
While the tote offers top handles for easy carry it also boasts backpack straps for comfortable transport. The tote also fits most airline carry-on requirements, which makes it a great companion to a larger travel pack for longer trips. Top access allows you to find what you need quickly and efficiently and side compression straps help to secure loads of any size.
Finally, the tote packs into its own pocket. What do I mean by that? I mean this thing literally folds up into itself, becoming small enough to fit into YOUR pocket! The Patagonia Lightweight Travel Tote is a great option for those looking for a companion travel pack.
---
The "Courier"
If you're looking for an even smaller on-the-go pack, check out the Patagonia Travel Courier. This ultralight sling bag boasts an even lower profile than the tote, coming in at a base weight of just 8.2 ounces. Like the tote, the courier is manufactured from a 70-Denier nylon ripstop fabric, but the courier offers an additional sixth storage pocket, including the main compartment.
The courier's total capacity is 15 liters or 915 cubic inches, which is equivalent to 95 tennis balls. I hope you'll find a wider variety of items to fit in this travel bag and I hope you also appreciate the pack's lightweight weather and tear-resistant design.
Like the tote, the courier folds up into its own pocket and then fits into YOUR pocket, making it easy to bring along if you're not sure if you'll need a pack but aren't willing to take a chance on not having one when you realize you do need it. The Patagonia Lightweight Travel Courier is an even more affordable option than its aforementioned companion!
---
The "Messenger" and The "Mini Messenger"
While we're on the topic of sling bags, let's take a look at the Black Hole Messenger Bag and the Black Hole Mini Messenger. The Messenger offers a capacity of 24-liters or 1,465 cubic inches. It's smaller cousin offers a capacity of 12-liters or 732 cubic inches. The difference roughly equates to the combined size of 20 Starbucks Venti coffees!
Both bags offer weatherproof design provided through 450-Denier Polyester Ripstop fabric with a durable water repellent finish. The Messenger comes in at a base weight of 29 ounces while the Mini Messenger weighs in at 22 ounces. Both bags, however, offer space for a 15-inch laptop or tablet.
Additional features on these bags include compression straps, water bottle storage pockets, an adjustable shoulder strap, and a padded top carry handle.
The Patagonia Black Hole Messenger and Mini Messenger bags are a bit more expensive than the "tote" and "courier" but they are also much better suited to keep your laptop and other sensitive items safe during commuter travel.
---
Black Hole Wheeled Duffel
Ok, let's prepare for a little bigger journey now. The Tote, Courier, and Messenger bags are great for travel around town or as a companion to a larger travel bag. But what does that larger bag look like? Enter the Patagonia Black Hole Wheeled Duffel Bag!
The Wheeled Duffel is available with capacities of 40, 70, and 100 liters. is available in a variety of sizes, including 35, 40, and 70 liters. All of these options come with wheels for easy transportation through airports or anywhere else rolling your bag is possible.
The Black Hole Wheeled Duffels come in at base weights of 7 pounds, 7.8 pounds, and 9.3 pounds respectively. In terms of travel bags, these weights put them on the heavier side, but that's why they all come with wheels!
All the Black Hole Wheeled Duffels are manufactured with recycled polyester ripstop fabric that's been coated with a weather-resistant TPU-film laminate and durable water repellent finish.
They boast a large, open main compartment and several mesh pockets for smaller items. They also feature an external zippered pocket that gives you easy access to the items you want to keep secure but readily accessible while traveling.
The smallest version of the Patagonia Black Hole Wheeled Duffel meets most carry-on restrictions, but the larger two will have to be checked underneath the plane.
---
Benefits of Buying from Patagonia
Patagonia is widely considered one of the most environmentally conscious outdoor gear providers in the industry. The company's mission is to "build the best product, cause no unnecessary harm, use business to inspire and implement solutions to the environmental crisis."
The company recently made headlines by announcing the launch of "Patagonia Action Works," which is an effort to help Patagonia customers learn more about environmental issues in their areas and how they can get involved with events, petitions, fundraisers, and volunteer efforts.
Their site also provides information on the exact supply chain that was used to manufacture each product and you can visit their Environmental and Social Responsibility page to learn more about some of their ongoing efforts and initiatives to protect our planet. So, when you buy from Patagonia you're not only getting a high-quality product but you're also supporting a company that truly cares about minimizing our environmental impact and contributing to a healthier society!
Share Your Adventure With The Backpack Guide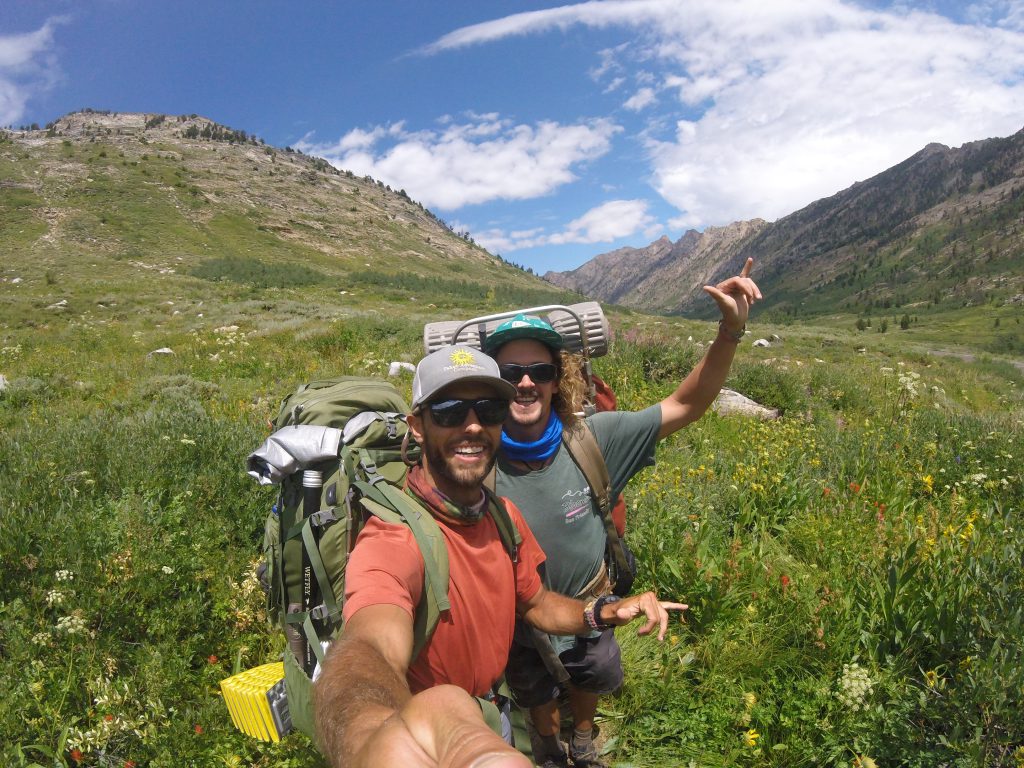 So where are you off to? At The Backpack Guide, I'm always looking for new trails and wildernesses to explore. I'm also excited to see and share photos of readers with their new backpacks or just out enjoying nature. Share your latest adventure or backpack by tagging @thebackpackguide on Instagram and Facebook!
I hope you've enjoyed this review and I'd love to hear your feedback in the comments section below. I'll be quick to reply to any questions, comments, or concerns you feel like sharing!
Wishing You The Best of Travels!
The Backpack Guide