More companies are designing backpacks specifically for men and women. While differing body compositions mean this makes sense, the idea hasn't always been a priority in the backpack manufacturing industry. In this post, I'll review three awesome Gregory Women's backpacks.
But before I do, I thought it might be fun to explore a brief history of amazing women doing amazing things in the outdoors!
Notable Women in Backpacking History
Mary Kilpatrick became the first female to hike the entirety of the Appalachian Trail in 1939. She did so by completing a series of section hike with her husband.
Mildred Ryder later became the first woman to thru-hike the Appalachian Trail in 1952. She completed the trail at 52 years of age.
Junko Tabei was the first woman to summit Mount Everest in 1975. She went on to conquer the elusive Seven Summits, which is a successful ascent of the highest summit on each continent.
Honestly, if you're not inspired by these three fierce women I've mentioned above, I don't know what it's going to take! But just in case you need a little more motivation, feel free to check out this link to learn about more inspiring female adventurers!
And now, on to some impressive packs from Gregory Mountain Products!
Gregory Sula 28L Pack
Capacity:
28 liters or 1,708 cubic inches (equivalent to 45 Starbucks Venti Coffees!)
Base Weight:
38 ounces
Dimensions (in inches):
20.1 x 11.8 x 7.9
My Rating:
3.5 Stars
The Gregory Women's Sula 28-liter pack is best used for day hikes and travel. It's the only one of the three packs we'll talk about here that is designed with laptop compatibility. The Sula offers space for a 15-inch laptop and its accessories while still leaving plenty of room for an extra layer or two.
Designed with 420-Denier nylon fabric, the Sula is strong but still light and flexible. It offers a zippered mesh pocket and key clip inside the main compartment and bottom compression straps with surface-mounted quick-release buckles capable of securing additional items to the underside of the pack. The Sula also offers exterior attachment points to secure trekking poles.
Some downsides of the Sula pack include a lack of hydration compatibility and a relatively heavy base weight for its size. However, if you're looking for a simple but efficient pack for day hikes or weekend travels around town, the Sula is a great option.
---
Gregory Jade 53L Pack
Capacity:
53 liters or 3,234 cubic inches (equivalent to 90 Starbucks Venti Coffees!!)
Base Weight:
57 ounces
Dimensions (in inches):
27.5 x 13.5 x 11
My Rating:
4 Stars
Stepping up in size and capacity, the Women's Jade 53-liter pack is a great option for both the weekend warrior and anyone looking to stay light on their next extended backpacking trip.
For optimum convenience, this pack offers front, top, and bottom access. The bottom panel provides a quick way to grab your sleeping bag while the top pocket can be removed for an easy-to-carry "essentials kit" for those little off-the-trail adventures!
Mesh pockets on either side of the pack are great storage areas for water bottles, snacks, or maps that you to reach quickly and easily. The Jade also offers an internal hydration sleeve and multi-straps that are removable and can be re-attached at multiple points on the exterior of the pack to hold outerwear, sleeping bags, or any other gear that you can't fit inside!
The Jade 53L Pack receives a 4 out of 5 stars for its myriad of features, focus on comfort, and adaptability. The Jade honestly isn't missing much, but the only knock could be a slightly heavier base weight in comparison to some of its competitors.
If you have any questions, please check out this awesome video highlighting some of the Jade backpack's best features!
---
Gregory Deva 70L Goal Zero Pack
Capacity:
70 liters or 4,272 cubic inches (equivalent to 100 Starbucks Venti Coffees!!!)
Base Weight:
82.2 ounces
Dimensions (in inches):
Extra-Small: 28.5 x 17 x 13.5
Small: 30 x 17 x 14
Medium: 32 x 17.75 x 14.5
My Rating:
4.5 Stars
And we move up in size again! Is there anything you won't be able to bring along with this 70-liter pack? Well, yes! But not much. I have a 90-liter pack at home and I ALWAYS overpack! Even a 70-liter pack will help you be selective in what you bring while still allowing you to have all the comforts you need.
One of the unique features of the Deva pack is the Goal Zero Nomad 7 Plus Solar Panel that's integrated into a magnetically sealed flip-down pocket on the lid of the pack. The Deva also comes with a Flip 10 recharger located in the top zippered pocket.
So, what does this all mean? One of the major points of backpacking (to me!) is the benefit of disconnecting from technology and social media. But we all like to take pictures while we're on the trail and with the amazing capabilities of the latest smartphones, that's often the preferred method to capture the amazing scenery on your next backpacking trip. The Deva's integrated solar panel will make sure your phone's always charged for the next incredible vista or encounter with wildlife!
If you want to learn more about the Deva and its features, check out this awesome highlight video!
---
How Does Gregory Stack Up?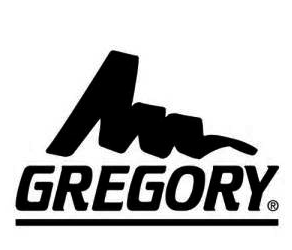 So, now that you've learned a little about three backpacks offered by Gregory, you might be wondering how Gregory stacks up against competing brands. I've taken the time to sort through a number of reviews on Gregory women's backpacks and their similar counterparts from brands like Osprey, Marmot, and REI.
Here are some of my concluding thoughts:
They don't always offer the LIGHTEST packs around!
Their packs are just as durable as the competition.
Certain small features, such as a secure sunglass pocket, are offered by Gregory and not all competitors
FIT IS KING! Gregory is known for having some of the most comfortable packs on the market today!
So there you have it! I hope you've gotten some insight into these three Gregory women's backpacks, as well as into the company itself. The founder, Wayne Gregory, has been designing and manufacturing backpacks since even before he founded the company in 1977. His knowledge and breadth of experience certainly count for something!
---
About The Backpack Guide
At The Backpack Guide, I'm always looking for new trails and wildernesses to explore. I'm also excited to see and share photos of readers with their new backpacks. Please don't hesitate to share your latest adventure or backpack purchase on social media by tagging @thebackpackguide on Instagram and Facebook!
I hope you've enjoyed this review and I'd love to hear your feedback in the comments section below. I'll be quick to reply to any questions, comments, or concerns you feel like sharing!
Wishing You The Best of Travels!
The Backpack Guide