There's never a bad time to look into new hiking trails. If you're planning a trip to the Grand Canyon this summer or fall, here are three hiking trails in the Grand Canyon you should explore!
Hiking Trail #1
This is a well-maintained dirt trail that starts just south of Yaki Point on Yaki Point Road. The trailhead is accessible by shuttle only and starts at an elevation of 7,260 feet.
While the trail is well-defined and, thus, offers little opportunity to get lost, it can be steep in sections. Depending on the time of day, the only shade on this trail is offered by the high canyon walls as you descend towards the river.
There will be water available at the trailhead, but not along the trail itself, which is randomly patrolled by park rangers. The trail offers several amazing viewpoints, including Ooh Aah Point, Cedar Ridge, and Skeleton Point.
One downfall of these amazing views, however, is that it can be easy to lose track of how far you've hiked. Because of the steepness of this trail, plan on needing twice the time to hike back up as you spend hiking down.
The multiple viewpoints do allow for several good "turnaround points." Hiking to Ooh Aah Point and back will be about a 1.8-mile round trip. The distance to Cedar Ridge and back is about 3-miles round trip. And the full day hike out to Skeleton Point and back covers a total distance of 6 miles.
Make sure everyone in your hiking group carries their own water on this trail and be aware that you may run into several mule teams during your journey. Common courtesy is for an entire hiking group to move to the uphill side of the trail to allow mules to pass.
Always pay attention to any additional instructions given by the wrangler and wait until mules have passed at least 50 feet beyond your party before stepping back on the trail.
Hiking Trail #2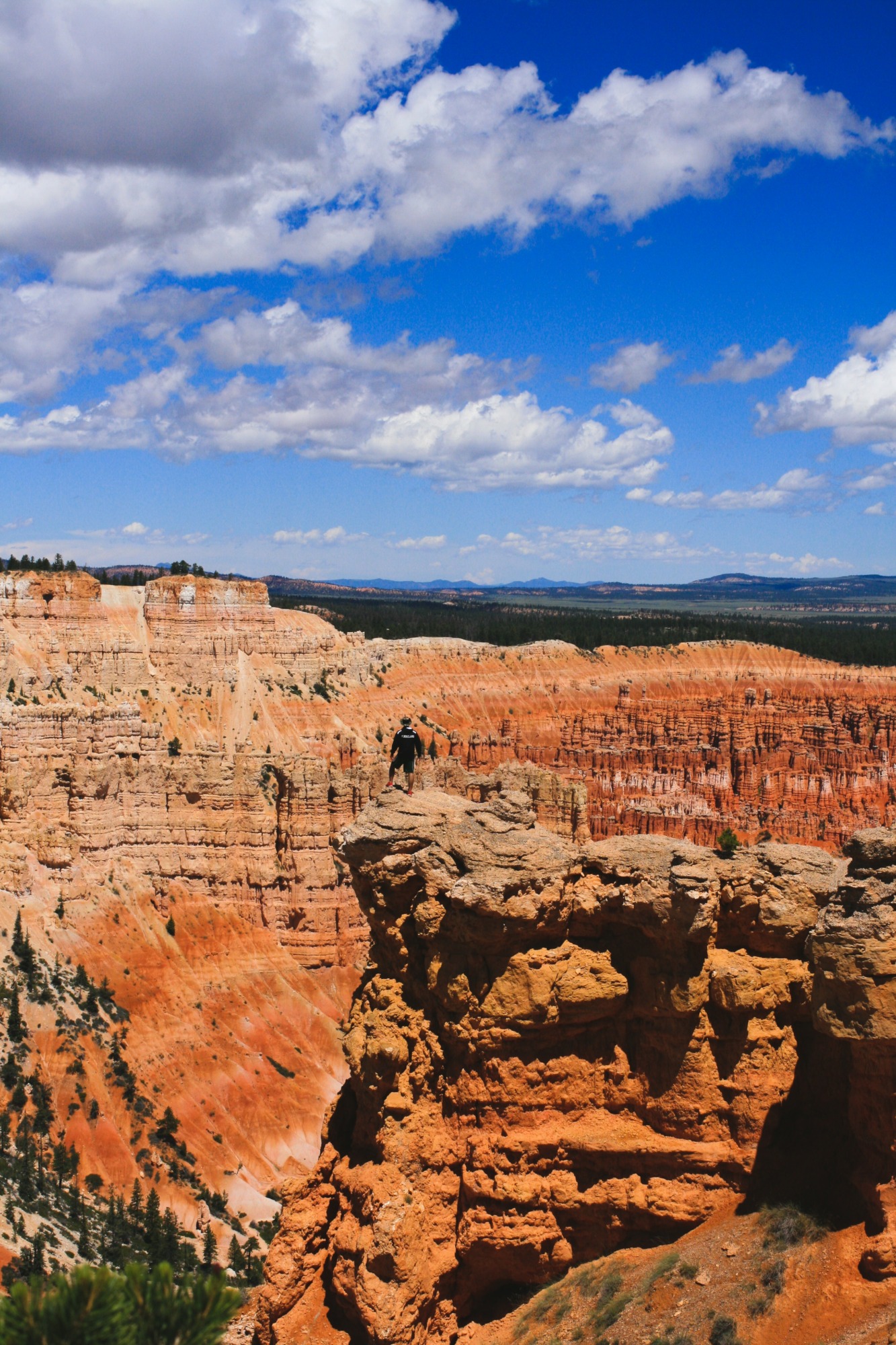 Another well-maintained and well-defined dirt trail accessible from the South Rim of the Grand Canyon, the Bright Angel Trailhead is located just west of Bright Angel Lodge.
Following the path from the lodge along the rim, the trailhead starts by the mule corral at an elevation of 6,850 feet. Again, there may be very little shade offered on this trail, especially during the height of the day.
Water is available year-round at the trailhead and again at Indian Garden, which is about 4.5 miles into the trail. There is also water available seasonally (May through September) at resthouses located 1.5, 3, and 6 miles into the trail. The availability of water at these seasonal locations is often dependent on pipeline status, which can be checked at the Visitor Center or Backcountry Information Center.
Like the South Kaibab Trail, the Bright Angel Trail is very steep on the way down and you should expect it to take twice the time to return as you spend hiking down. It is NOT advisable to attempt to hike from the rim to the river and back in one day, EVER!
Despite the fact that there is sometimes water available along this trail, the Park Service always recommends carrying enough water for the full day. Plan as though there is no additional water on the trail!
In terms of turnaround points, this trail offers several options. The first switchback offers a good turnaround point for small children and a total hike just under one mile in distance.
There are also resthouses/turnaround points at 1.5, 2, and 3 miles, which offer total hiking distances of 3, 4, and 6 miles, respectively. Intrepid and well-prepared hikers can continue out to Indian Garden or Plateau Point, which offer total round trip hikes of 9 and 12 miles, respectively.
Like the South Kaibab Trail, hiking groups should be aware that they may encounter mule teams along this trail. Be sure to yield the right-of-way to all mules by stepping your entire group off to the uphill side of the trail and waiting until the last mule has passed at least 50 feet beyond your group before returning to the trail. Also, follow any additional instructions given by the wrangler.
Hiking Trail #3
For those staying on the North Rim, the Point Imperial Trail is an amazing viewpoint to experience. The highest point on the North Rim can be accessed via a trailhead that sits at the end of Point Imperial Road. This is a relatively intermediate hike on a well-maintained and well-defined dirt trail.
At a length of 2.7 miles from the trailhead to the point, a round-trip day hike to Point Imperial will require a little more than 5 miles of hiking in total. The trail gains just 278 feet of elevation from the trailhead to the Point, making it one of the flatter hikes at the Grand Canyon.
Visitors can expect aspen and pine species lining the trail in an area still recovering from the historical 2000 prescribed burn that got out of hand and actually trapped some hikers at the point for a brief time! Visitors may also find falcons, condors, squirrels, deer, and, of course, excellent views from the highest point on the North Rim!
Tips for Exploring Hiking Trails in the Grand Canyon
The Grand Canyon is a unique geographical wonder, but it also presents a number of physical and environmental challenges that are different from your typical hiking adventure. Keep these tips in mind when preparing for a day under the sun at the Grand Canyon:
Bring PLENTY of Water!
This one should be obvious, but the high desert is hot and dry. The first time I visited the Grand Canyon I didn't realize that the North Rim sits at an average elevation of 8,000 (2,438 meters) feet while the South Rim sits at an average elevation of about 5,000 feet (1,524 meters). The highest point on the North Rim, Point Imperial, sits at an elevation of 8,800 feet (2,682 meters).
Unless you live at elevation, you might not be used to thinner, drier air, as well as being closer to the sun. These factors can take a toll on your body if you don't take care of it. The best way to avoid dehydration and lethargy is to stay on top of your water intake!
It's Like Reverse Mountain Climbing!
One major mistake that a lot of people make at the Grand Canyon is not realizing that the hardest part of a day hike is always the way back to your camp or hotel. Many typical day hikes set a lookout or viewpoint as the end goal, which means "It's all downhill on the way home."
The Grand Canyon is the exact opposite of this. You might cruise down to the river with relative ease during the cooler hours of the morning. You might spend several hours swimming and exploring the river. But then it's time to make your way back home. Be aware of the energy you'll need for the uphill climb back to camp!
Plan for the Heat!
The average high temperature at the Grand Canyon for the months of June, July, and August is between 100 and 106 degrees Fahrenheit (38 to 40 degrees Celsius). In other words, it's HOT! The hottest part of the day is typically between noon and 5 pm, so I advise you to plan hikes for other times of the day. It's worth getting up for a sunrise hike and being tucked securely back in the air conditioning of your lodge or RV by the time temperatures peak above 100.
Also, if you are hiking during the hottest part of the day, do what you can to keep direct sunlight off your skin. This often means wearing thin, protective layers. The high desert sun can wreak havoc on your skin, especially if you're unaccustomed to its power.
Buy a Map!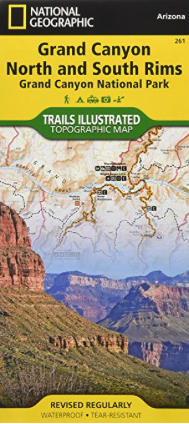 Don't get me wrong, I'm a huge fan of Google Maps. But there's something very comforting about having a good, old-fashioned paper map for those times when you don't have service. Maps of the Grand Canyon are relatively inexpensive and will make you more prepared to explore a little further out of your comfort zone.
---
About The Backpack Guide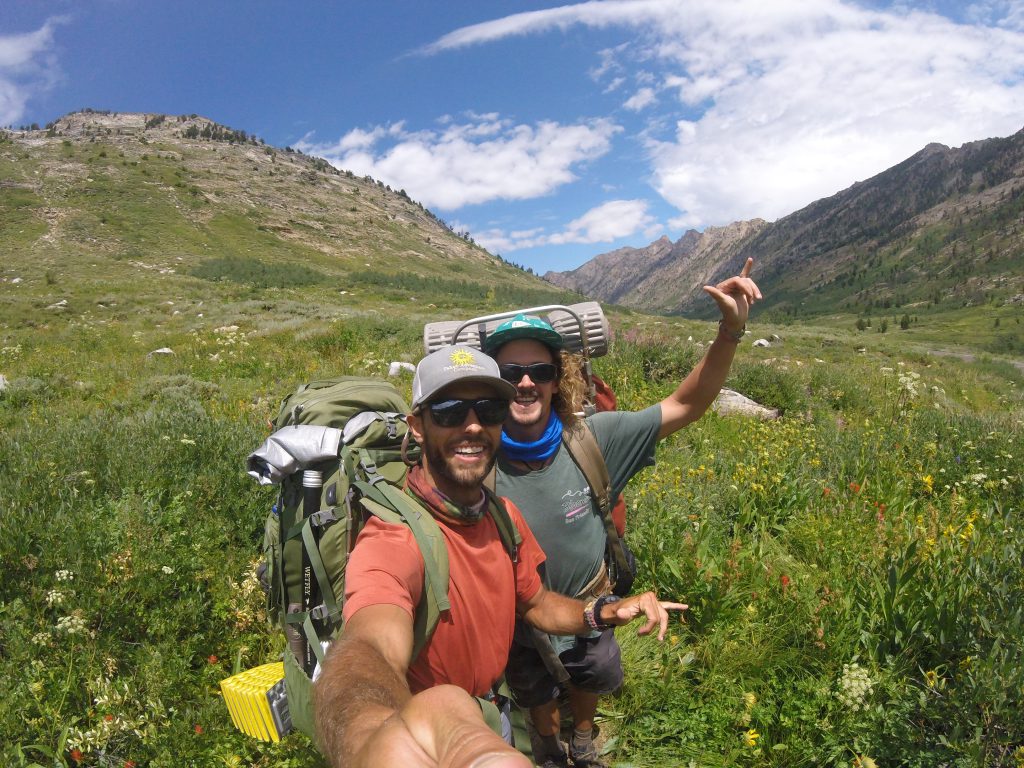 At The Backpack Guide, I'm always looking for new trails and wildernesses to explore. And I'm always on the lookout for new products to test out! If you have feedback on this pack, or any other I've reviewed, I'd love to hear from you! Also, let me know if you'd like to write your own review!
Drop me a line here or find me on social media @thebackpackguide on Instagram and Facebook. Tag me in your photos with your newest pack or from your most recent adventure!
I hope you've enjoyed these tips and I'd love to hear your feedback in the comments section below. I'll be quick to reply to any questions, comments, or concerns you feel like sharing!
Adventure Is Out There!
The Backpack Guide