Hi There Friends! Are you ready for 4 tips for traveling in Costa Rica?
I'm writing today's post more like a letter to you rather than an article. My goal is to be an informative source, not just a place that sells backpacks. My intention is to provide honest reviews on a number of backpacks (and eventually other hiking/backpacking gear) so that you can make the best decision for you!
I've been traveling around Costa Rica for almost a full month now. I arrived on April 4th and will leave on May 9th. I anticipated this trip for so long and it's a little crazy that I have less than 10 days left in this beautiful country.
That said, I feel incredibly fortunate that I have seen a few unique spots on the Pacific coast of this country, and I'm excited to head inland toward Nuevo Arenal and the biggest lake in the country in just a few days.
I've learned a lot during my time here, although I've spent a good portion of time working, boogie boarding, and just relaxing on the beach. I'm going to share a few tips that will help you the next time you decide to head to this part of Central America!
Tip #1: Learn Spanish, But Don't Be Afraid to Ask "Habla Ingles?"
Living in a tourist destination for most of my life in Lake Tahoe (and working in tourism and the service industries), I've experienced frustration with visitors that are unable to communicate in English. So my first tip for visiting in Costa Rica is to do your best to at least learn enough basic Spanish to ask for the major things you'll need, bathrooms, bus schedules, change from a purchase, beers, etc.
With that said, however, there are many ex-pats and Ticos (native Costa Ricans) here that speak very good English, especially in Tamarindo. I suggest trying to practice your Spanish, but if you're not comfortable with it, the best question you can ask is if the person you're interacting with speaks English. Don't just assume so. Be polite and ask.
*Additional language tip for non-native Spanish speakers: the informal greeting in Spanish is "Buenas." If you want to start a conversation you should use "Hola" or "Perdon". But "Buenas" works nicely in passing if you're simply smiling and being friendly, which I also suggest!
Tip #2: Investigate the Currency Exchange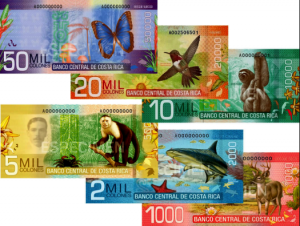 Ok, full disclosure, I didn't look into the Costa Rican currency or the exchange rate at all before I got on a plane to come down here. I got lucky because my beautiful girlfriend was already here and she helped me figure out how to equate prices in colones (the Costa Rican currency) to the equivalent in US dollars. But there were also a number of occasions where I was purchasing something alone that I could've been "ripped off."
Interestingly, if you try to make an exchange in bulk, you'll find that many places offer different exchange rates, and these rates are often fluctuating. As a general tip, don't accept a ratio of less than 550 colones to 1 US dollar. Just to give you an example, something that costs $20 USD will cost around 11,000 colones.
I recommend, however, not exchanging all your US currency at once, especially at the airport when you arrive. The airport tends to have one of the worst exchange rates and there are many places (especially in Tamarindo) that list prices in USD and accept dollars. But understanding the exchange rate is still important because when you do have to pay in dollars and receive change in colones, you want to make sure you're getting the right amount.
Tip #3: Download the Uber App
That is, of course, if you don't already have it. Yes, Uber is in Costa Rica! One of my previous homes in the U.S. (Austin, Texas) couldn't seem to support Uber, but the bigger cities in Costa Rica seem to have it figured out. Uber is a great way to get from the airport to your first night's lodging without having to navigate the overwhelming barrage of taxi drivers waiting for you outside the airport.
If you land in San Jose, for example, there is a small bus station just a two-minute walk outside of the main entrance/exit for airport traffic. You'll find it on Google Maps here. This is a great location to schedule an Uber pickup, but I recommend doing it before you leave the airport, while you still have Wi-Fi.
Tip #4: Download WhatsApp
Again, that's if you don't already have it. WhatsApp is actually what most Costa Ricans use to text and call, even if they have a Costa Rican number and cell service. But if you're only in the country for a week or even a couple months, you may want to go this route instead of canceling your existing number and enrolling in a pay-as-you-go Costa Rican plan.
When you have Wi-Fi, you'll be able to send texts and make calls, which gives you a great way to keep in touch with friends and family as you travel. If you're planning on being in the country for an extended period and you wish to purchase a Costa Rican plan, however, Kolbi seems to be the best service to go with. You can get a SIM card from them right at the international airport in San Jose when you arrive. It takes less than 10 minutes.
Enjoy Your Costa Rica Travels!
I hope you've found these tips useful! And I'd love to hear about when and where you plan to travel once you land in Costa Rica. In my time here, I've spent almost two weeks in Uvita, two weeks in Tamarindo, and we will spend our final days in Nuevo Arenal.
I'm happy to answer any questions about these places to the best of my ability, and if you have general questions about Costa Rica or transportation around the country, please don't hesitate to reach out!
About The Backpack Guide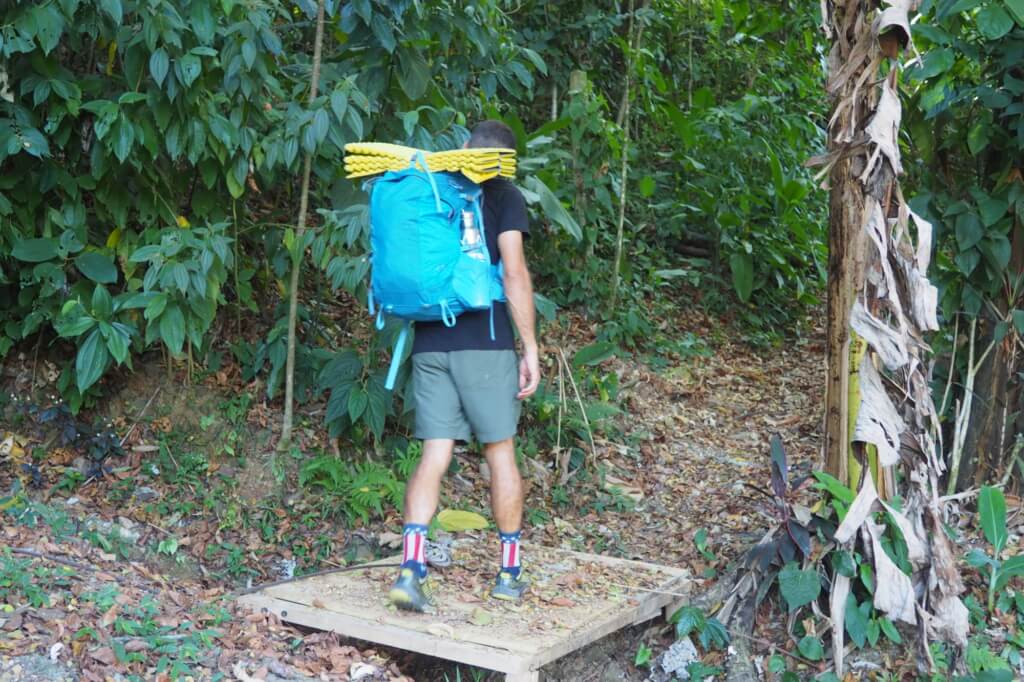 At The Backpack Guide, I'm always looking for new trails and wildernesses to explore. And I'm always on the lookout for new products to test! If you have feedback, I'd love to hear from you! Also, let me know if you'd like to write your own review!
Drop me a line here or find me on social media @thebackpackguide on Instagram and Facebook, or @backpackguide1 on Twitter. Tag me in your photos with your newest pack or from your most recent adventure!
I hope you've enjoyed these tips and I'd love to hear your feedback in the comments section below. I'll be quick to reply to any questions, comments, or concerns you feel like sharing!
Pura Vida!
The Backpack Guide