There are many models of headlamps available out there, and they vary greatly in price. Today, we're going to discuss some pros and cons of cheap headlamps.
I consider a headlamp to be one of the items every hiker should have on his or her 'Essentials List'. It'll help you navigate out to use the restroom when backpacking and can also come in handy if you're just out for a day hike and wind up staying out longer than expected.
Cheap Headlamps Pro #1
Cheap Headlamps are…CHEAP!
This is the most obvious reason for choosing a cheap headlamp. They require minimal up-front investment and don't cost all that much to replace if they break or malfunction. While you're not likely to find headlamps for much less than $15 in most retail stores, cheap headlamps are available for under $5 on Amazon.
Cheap Headlamps Con #1
They May Not Be Safe
The first argument against cheap headlamps is that they are often produced by no-name brands in foreign countries with very little oversight or quality assurance testing. Some have even suggested that these headlamps can create a fire hazard if left on for an extended period of time.
From my experience, many cheap headlamps also have very sensitive On/Off buttons that can often be brushed when they're just sitting inside of your pack. This leads to your headlamp sometimes burning up battery for hours when you don't need it and (as you guessed) not having any battery when your time of need does arrive.
Cheap Headlamps Pro #2
They'll (Mostly) Get The Job Done

If you primarily need a headlamp for a few overnight adventures throughout the summer, you'll most likely be fine with a cheaper model. They do run on batteries (which are easily replaceable) and they do provide light when you need it (although it's not always of the highest quality).
Because you won't be using them for hours at a time during an early morning ascent of an extended night hike, cheap headlamps can be useful in camp and when setting up your tent in the dark (for the most part).
Cheap Headlamps Con #2
They're Hard to Trust
When it comes to extended backpacking or mountaineering trips, however, it's going to be hard to trust a headlamp that you bought for under $20. There are plenty of stories about cheap headlamps lasting less than two months, breaking after falling from a very minimal height, and short-circuiting after receiving the tiniest drop of water.
If you're thinking of tackling a trail like the PCT or Appalachian Trail, for example, it's going to be hard for you to rely on a cheap headlamp. Similarly, those interested in rugged mountaineering expeditions are going to need a headlamp that can stand up to challenging weather conditions.
Headlamps that offer resistance to water and shock are going to be a bit more expensive than $20. And trust me, I've learned from experience that you get what you pay for!
A Story About The Benefits of a Headlamp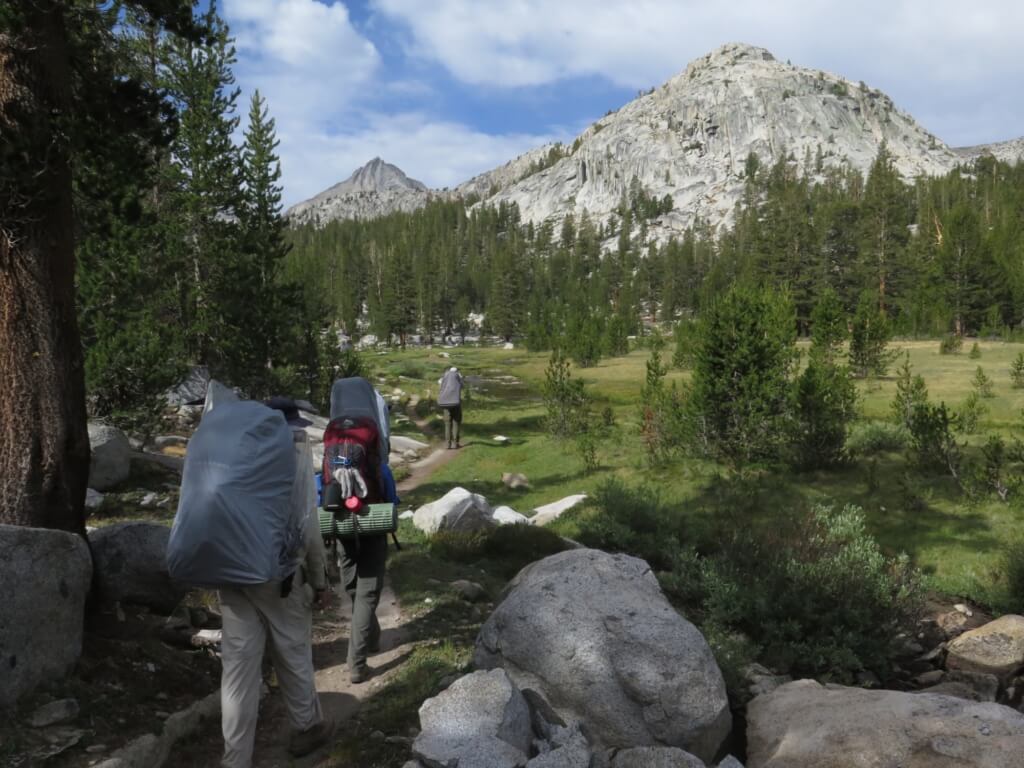 So, this one time on an overnight backpacking trip, I forgot a headlamp. I was up in this amazing glacial valley in the mountains to the west of Fort Collins, Colorado. I had planned to pump water, cook food, scavenge firewood, and light a fire to enjoy a few chapters of my book before climbing into my tent. I was alone.
When I discovered I had forgotten my headlamp, my priorities had to change. I had just enough daylight left to pump water for drinking and cooking and to prepare dinner. I scrapped my plan to build a fire and climbed into bed to read by the light of my phone (on Airplane mode). Not ten minutes later I heard two loud, crunching footsteps outside of my tent.
As I moved my phone light to illuminate the "foyer" outside my tent, the light illuminated the basketball-sized head of a full-grown mountain lion not much more than ten feet away from where I lay. With my heart racing and palms sweating, I proceeded to convince the enormous cat that I was only a temporary visitor, and that I'd be gone soon after sunrise the following morning.
The mountain lion eventually made his/her way onward, but what followed was a very sleepless night. If I had a headlamp to illuminate the darkness (and signal my presence), I would've been able to build a fire, which would've also signaled my presence to the native inhabitants of the valley.
And while it's a cool story now, I don't wish anyone the anxiety and unease with which I tried to fall asleep that night. So why do I tell you this? It's a great reason why having a quality headlamp (with extra batteries on hand) is imperative to any 'Hiking Essentials' checklist!
Which Headlamp Brands Can You Trust?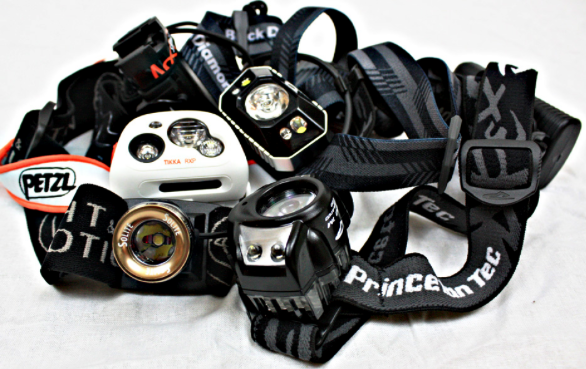 The market (especially on Amazon) is flooded with cheap headlamps from 'knock-off' brands. And while some of these will work for the casual backpacker, those of you who need a headlamp you can absolutely trust will want to explore some more well-known brands out there. If this is the case, I recommend looking into Petzl, Black Diamond, Princeton Tec, and Fenix (among others).
---
About The Backpack Guide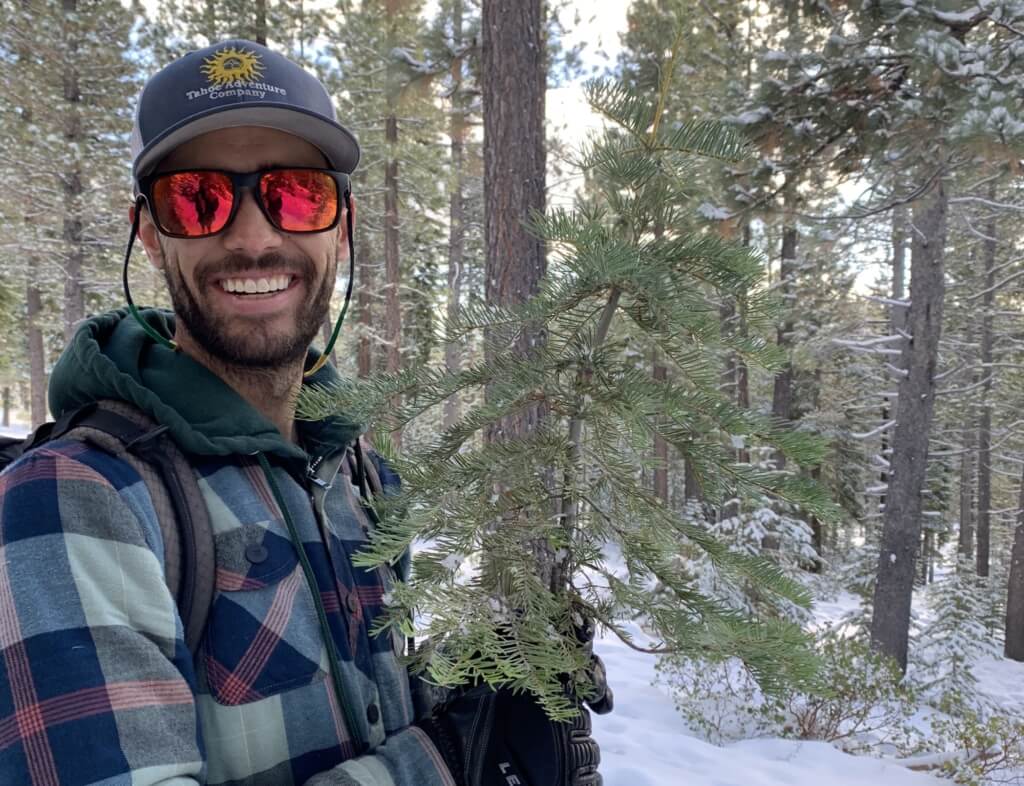 As The Backpack Guide, I'm always looking for new trails and wildernesses to explore and I'm also interested in the experiences of others in the wild. If there is one thing I am sure of it's that we can all spend more time enjoying and connecting with Nature.
What do you look for in a headlamp? I want to know about headlamps that have (or haven't!) worked for you in the past! Feel free to reach out to me directly (email below), or share your latest adventure or backpack by tagging @thebackpackguide on Instagram, Facebook, or Twitter!
I hope you've enjoyed the information presented in this article and I'd love to hear your feedback in the comments section below. I'll be quick to reply to any questions, comments, or concerns you feel like sharing!
Light Up The Night!
The Backpack Guide