I've recently been shopping for new hiking shoes. I've talked to a few people about what I'm specifically looking for and I was asked, "Why do you want 'shoes' instead of 'boots'?" Indeed, learning how to choose hiking shoes has been a long process for me.
I explained the type of hiking I plan to do, but it made me think there could be others out there who are wondering whether they need shoes or boots, and how to narrow down their options after they make that initial choice. So let's dive in!
Hiking Shoes vs. Hiking Boots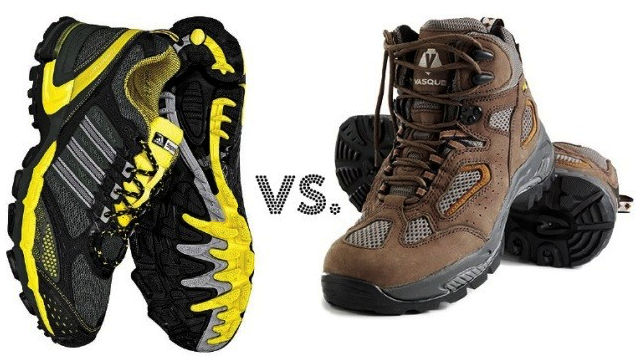 Since I brought it up in the introduction, we'll tackle this question first, and I'll start with a story. I hiked the John Muir Trail back in 2014. My choice of footwear was an older model of Columbia high-top boots with GORE-TEX lining.
I had originally intended to use them mostly in the winter, but they were well broken in by the time I had to commit to a shoe choice for the trail, so I decided to go with them rather than trying to break in new shoes at the last minute.
While I might've found myself 'up a creek' either way, my feet suffered because the boots I used weren't meant for an extended hiking trip. My feet stayed wet too often (and for too long), and the early signs of trench foot threatened to derail my entire trip. I would've been much better going with a more breathable shoe made for daily use.
Picking between shoes and boots requires, first, a consideration of the new boot's intended use. Many boots are designed to carry heavier loads on multi-day backpacking trips. They are also generally better in wetter, colder environments.
Shoes generally tend to breathe better but are often made for shorter adventures or day hikes. If you like a significant amount of ankle support when you hike, you can always find mid- or high-ankle boots that breathe but still provide sufficient support.
Fitting Hiking Shoes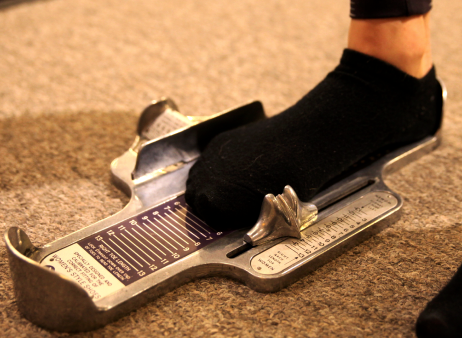 Most of us generally know our foot length, but measurements of your foot width and arch length are also important, especially when shopping for hiking shoes online. Fortunately, many companies offer sizing charts specific to the shoes and boots they manufacture. These will typically give you an accurate prediction of the appropriate size for you, depending on your foot length.
Once you receive your new shoes (and while you're still in the window of that company's Return Policy), pull the insoles out to double-check that you have the right size. When you stand on the insoles there should be a thumb's width distance between your longest toe and the front of the insole.
Another tip is to always try shoes on at the end of the day. This is when your feet are most swollen and at their largest. You can also bring your orthotics along when you try shoes on. These two additional tips will help you avoid buying hiking shoes that are too small.
Components of Hiking Shoes
When we talk about the components of hiking shoes, there are four areas we're going to cover in greater depth. These areas are uppers, midsoles, internal support, and outsoles.
Uppers
The materials used for the upper portion of hiking shoes are what determines the shoe's weight, breathability, durability, and water resistance. Full-grain leather is a common material used for heavy-duty backpacking boots because it offers great durability and abrasion resistance, as well as decent water resistance. It is, however, heavier and less breathable than other options and also requires ample break-in time.
Split-grain leather is typically used for very lightweight boots. When combined with nylon or nylon mesh (as it often is), it offers exceptional breathability. Shoes made from split-grain leather are typically less expensive than full-grain leather shoes, but split-grain isn't as resistant to water or abrasions.
Nubuck leather is another common material used in uppers. It is, essentially, full-grain leather that resembles suede once it is buffed. Nubuck is also very durable and resistant to abrasion and water. While it's relatively flexible, it does still require a decent amount of break-in time before it's ready for extended hikes.
There are also many synthetics used in today's hiking shoes, including polyester, nylon, and 'synthetic leather'. Synthetics are generally lighter, quicker to break-in, faster to dry, and cheaper than leather. The downside to synthetics is that they tend to be less durable and have a shorter lifespan than leather. This is largely due to the amount of exposed stitching on the exterior of most synthetic boots.
There are also a few other materials generally used in uppers, including waterproof membranes, such as GORE-TEX or eVent. The downside to these (as I found out on the JMT) is that these membranes tend to reduce breathability, which means your shoes may sweat more on warmer summer days.
Midsoles
The midsole is responsible for cushioning, which reduces overall shock on your feet and largely determines a shoe's stiffness. While stiffer boots take longer to break in, they also provide more comfort and stability on longer hikes. The midsoles of most hiking shoes are made from either EVA or polyurethane.
EVA (ethylene vinyl acetate) is lighter and cheaper than polyurethane. It also tends to provide more cushioning, and many shoes use varying amounts of EVA to provide more support to areas where it is needed. Polyurethane is generally firmer and more durable than EVA, so it is the standard used for most heavy-duty backpacking and mountaineering boots.
Internal Support
Internal support is positioned between the midsole and outsole of most hiking shoes. Shanks are usually thick inserts (3 to 5 millimeters) that are added to hiking shoes for greater stiffness and load-bearing support. Shanks come in various lengths, with some covering the entire midsole and other covering only half.
Plates are also used for internal support. They are thinner, somewhat-flexible inserts that are typically positioned below the shank, if included. The purpose of plates is to provide added protection to the foot to alleviate them being bruised by hitting roots or rocks.
Outsoles
The final component of hiking boot construction is the outsole. Rubber is the most common material used for hiking shoe outsoles. Some backpacking or mountaineering boots do include additives (such as carbon) that improve the hardness of the outsole. Harder outsoles are generally more durable, but can also be slicker if you travel off-trail.
There are two important parts of hiking shoe outsoles, the lug pattern and heel brake. Lugs are those bumps on the outsole that help to provide traction. In general, deeper and thicker lugs mean better grip. Lugs that are spaced further apart also offer good traction and also shed mud more efficiently.
The heel brake is the well-defined heel zone of the shoe. It clearly differs from the forefoot and arch, and a better heel brake will significantly reduce the chances of slipping or sliding on steeper descents.
A Final Consideration on Hiking Shoes
The information above should help you choose an appropriate hiking shoe for your needs. The final consideration I'll suggest is crampon compatibility. Some heavier-duty backpacking and mountaineering boots are designed to work with crampons for ice climbing or winter backpacking.
Many lighter hiking shoes won't offer this compatibility, so if you need shoes that you might use to summit Mt. Shasta, for example, crampon compatibility will be extremely important.
About The Backpack Guide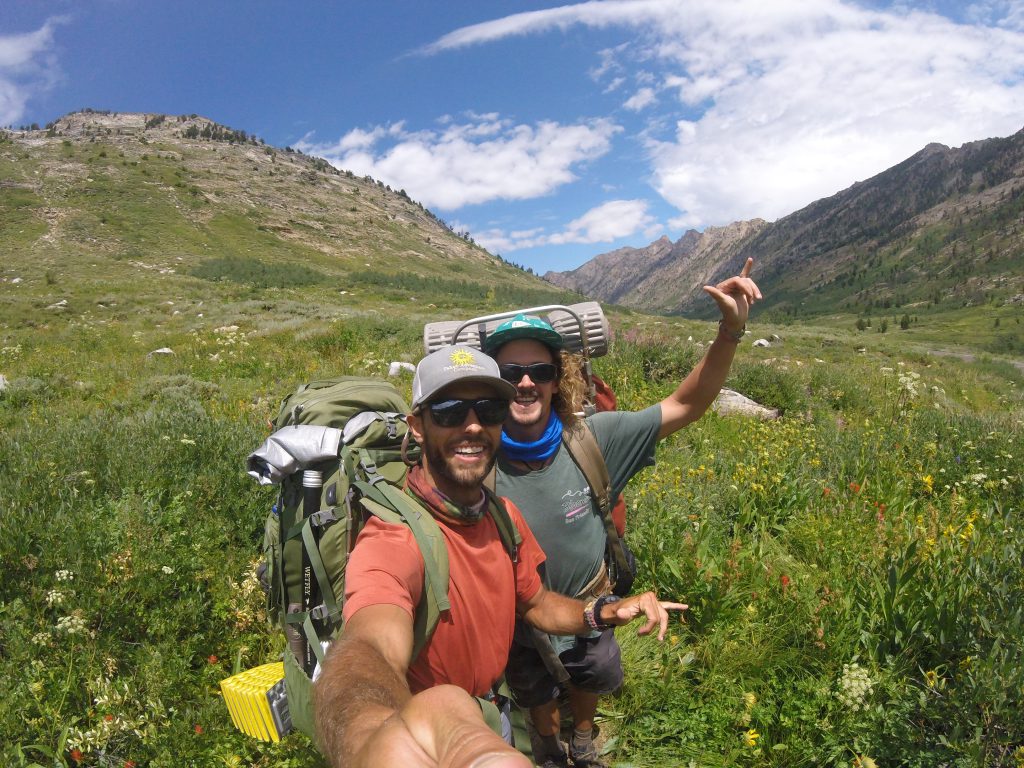 As The Backpack Guide, I'm always looking for new trails and wildernesses to explore and I'm also interested in the experiences of others in the wild. If there is one thing I am sure of it's that we can all spend more time enjoying and connecting with Nature.
What do you look for in hiking shoes? I want to know about shoes that have (or haven't!) worked for you in the past! Feel free to reach out to me directly (email below), or share your latest adventure or backpack by tagging me on Instagram, Facebook, or Twitter!
I hope you've enjoyed the information presented in this article and I'd love to hear your feedback in the comments section below. I'll be quick to reply to any questions, comments, or concerns you feel like sharing!
Hike Your Heart Out!
The Backpack Guide