If you're searching for a new backcountry lodging option, check out this Sierra Designs Flash 3 tent review. Tent selection will make or break any multi-day outdoor experience. Nobody deserves broken tent poles or a torn rainfly. It's not fun. It requires either an ingenious fix or the purchase of an entirely new tent, for which is Sierra Designs tent is a good option.
Sierra Designs Flash 3 Tent Overview
Floor Area: 40.7 square feet
Sleep Capacity: 3
Season: 3-season
Number of Doors: 2
Best Use: Backpacking
Technical Specifications for the Sierra Designs Flash 3 Tent
Minimum Trail Weight: 5 pounds, 13 ounces
Packed Dimensions: 6.5 x 20.5 inches
Floor Dimensions: 69 x 85 inches
Peak Height: 43.5 inches
Number of Poles: 4
Pole Diameter: 9.6 millimeters
Pole Material: Aluminum
Tent Fabric: 20-Denier Nylon
Rainfly Fabric: 75-Denier Polyester Taffeta
Floor Fabric: 70-Denier PU Nylon Taffeta
Sierra Designs Flash 3 Tent Features
The Sierra Designs Flash 3 features a free-standing, symmetrical dome-shaped design to maximize interior space with a high ceiling and large double-drop doors. It boasts 15-inch integrated awning poles in addition to the four poles used for structural support and a hybrid double-single wall for improved protection against the elements.
The Flash 3 also offers a gear closet and night glow key feature to help you organize and keep track of your belongings once you're snuggled in for a chilly night on the trail. The 3-season functionality of this tent means it's great from mid-April through the end of September in most places, although this will vary depending on the exact climate in your region.
Perhaps the coolest feature of this tent is the retractable rain fly, which can be rolled up for added ventilation on warmer days and nights. It's also a great way to enjoy the star-filled night sky on fair-weather evenings. These retractable flaps are quick and easy to secure whether they are rolled up or opened down.
User Reviews of the Sierra Designs Flash 3 Tent
For those of you who aren't particularly keen on sleeping directly on the ground in your tent, or on a thin sleeping pad, you'll be pleased to know that previous users have had no trouble fitting a full-sized inflatable air mattress inside the Flash 3. This same user also enjoyed the large size of the tent's doors when moving into and out of the tent, but did mention it means you'll want to go in and out rather quickly in colder environments, as the larger doors let in more of a draft.
Another user mentioned that the Flash 3 was the first tent they ever spent more than $50 on. For those of you who have had trouble rationalizing a more expensive tent in the past as well, you'll be pleased to know that this user found out what many of us already know: we get what we pay for. This user said this is an awesome tent for motorcycle camping and is very easy and quick to set-up when you encounter an unexpected rainstorm.
One of the most important factors in a tent is whether it holds up when the weather takes a turn for the worse. Fortunately, one lucky user spent a night in the Flash 3 in a heavy downpour and said that her sleeping bag, gear, and the interior floor of the tent stayed bone dry.
And this user had even forgotten a ground tarp on this occasion. This same user was also a huge fan of this tent's square design, as they said it was much easier to organize and layout than some trapezoidal designs they'd used in the past.
Final Considerations about the Sierra Designs Flash 3 Tent
Selecting the right tent doesn't have to be a headache-inducing task. You should think about the primary environment you'll be using it in, how many people you'll usually want to be sleeping inside the tent, and what features make the most sense for your needs.
The Flash 3 is primarily designed for any backcountry environment outside of those you might enjoy during the winter months. It's made for anything from the hot deserts of the American Southwest to the rain-soaked forests of the Pacific Northwest.
The Flash 3 tent allows you to sleep up to 3 people. From my experience, even if you are only looking to sleep 2 people, a three-person tent will allow you to do so with more comfort than the two-person alternative. Also, if you're traveling with a trusty canine companion you're going to want the extra space that a three-person tent provides.
Lastly, the Flash 3 offers features that take care of what are, in my mind, two of the most important aspects of any good tent: maximizing space and offering adaptability when it comes to rain protection and ventilation.
This tent's unique retractable rain fly design allows you to adapt to changing conditions without getting out of your tent, which is a major bonus when you've already settled in for the night and you're hit with that unexpected rainstorm.
---
Share Your Experience with Sierra Designs!
Do you have experience with the Flash 3 or any other tents from Sierra Designs? I want to know about the tent you use or tents you've used in the past! Also, if you decide to purchase the Flash 3 after reading this review, I'd love to know how you like it after you've had the chance to use it a few times!
I hope you've enjoyed this review of the Sierra Designs Flash 3 Tent and I'd love to hear your feedback in the comments section below. I'll be quick to reply to any questions, comments, or concerns you feel like sharing!
About The Backpack Guide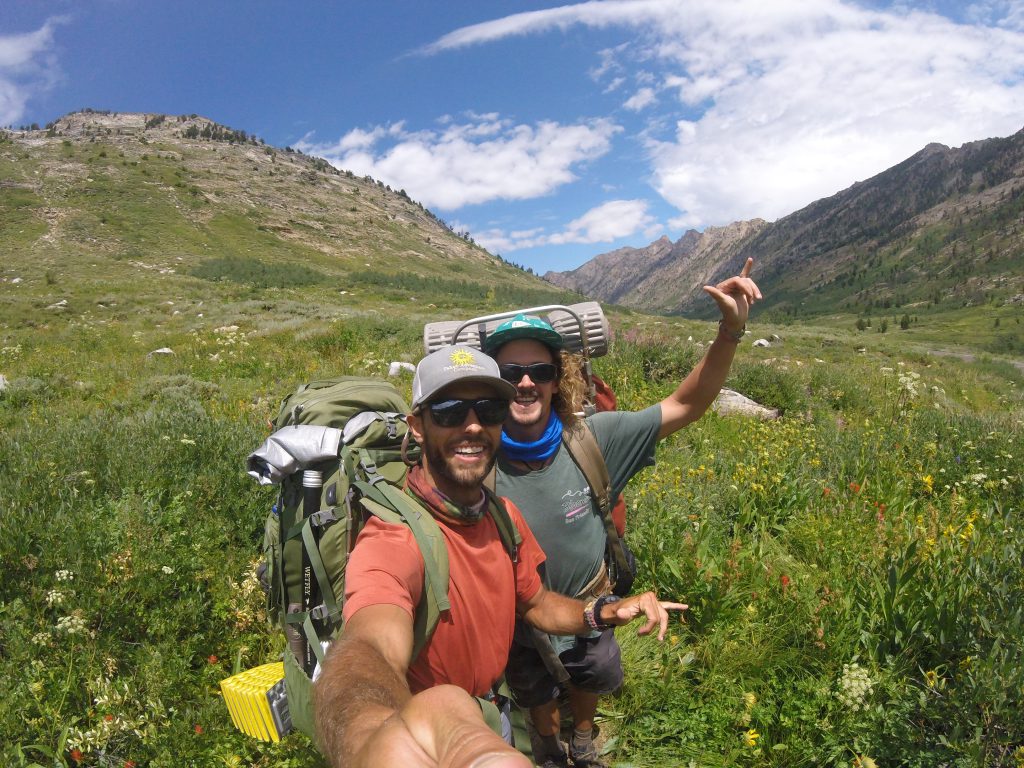 At The Backpack Guide, I'm always looking for new trails and wildernesses to explore and I'm also interested in the experiences of others in the wild. If there is one thing I am sure of it's that we can all spend more time enjoying and connecting with Nature.
Feel free to reach out to me directly (email below), or share your latest adventure or backpack by tagging @thebackpackguide on Instagram and Facebook!
Let's Get Flashy!
The Backpack Guide