On my recent trip back to the states for the holidays, I was finally able to test out our new sleeping pad from Unigear. This Unigear sleeping pad review will also include a brief overview of the Unigear Hydration Backpack.
Spending the better part of the winter in Costa Rica was honestly been the fulfillment of a dream I've had for more than five years. The warm weather has been so enjoyable and the space to work on writing projects has been crucial to my personal development.
That said, I haven't had as much time to devote to product testing as I did over the summer, when the backcountry was right at my fingertips every weekend.
Why We Needed a New Unigear Sleeping Pad
My partner and I love to hike and camp whenever we get the chance. We also have a four-year-old boxer (named Hoolie) that loves to go along with us. Before we met, I spent a lot of time hammock camping, but that doesn't really work with our pup.
Fortunately, we have an amazing Marmot tent that fits all three of us snugly. Unfortunately, we spent all of the last summer carrying around part of a cut-out old mattress topper to act as a sleeping pad, as I only had my Thermarest Z-Lite.
I really wanted to get another pad to make our overall setup lighter and to make our nights spent in our tent that much more comfortable. Boom! Along came Unigear offering to send me one of their sleeping pads in return for a review.
Now, the timing was a bit off, as the backpacking season in Truckee had just wrapped up (nights dipping into the 20s) and I was preparing to head off to Costa Rica for the winter. Nevertheless, I know the pad will get plenty of use next summer, especially now that I've finally had the chance to sleep on it a couple of nights.
Unigear Sleeping Pad Review Testing Environment
Although it's not the ideal testing environment, I was finally able to make use of the Unigear sleeping pad when I visited my brother for the holidays.
My sleeping arrangement consisted of a fold-out Army-style cot that I threw the Unigear sleeping pad on top of for added cushion. For all intents and purposes, this was the best testing environment I could muster with the given circumstances.
Unigear Sleeping Pad Review Results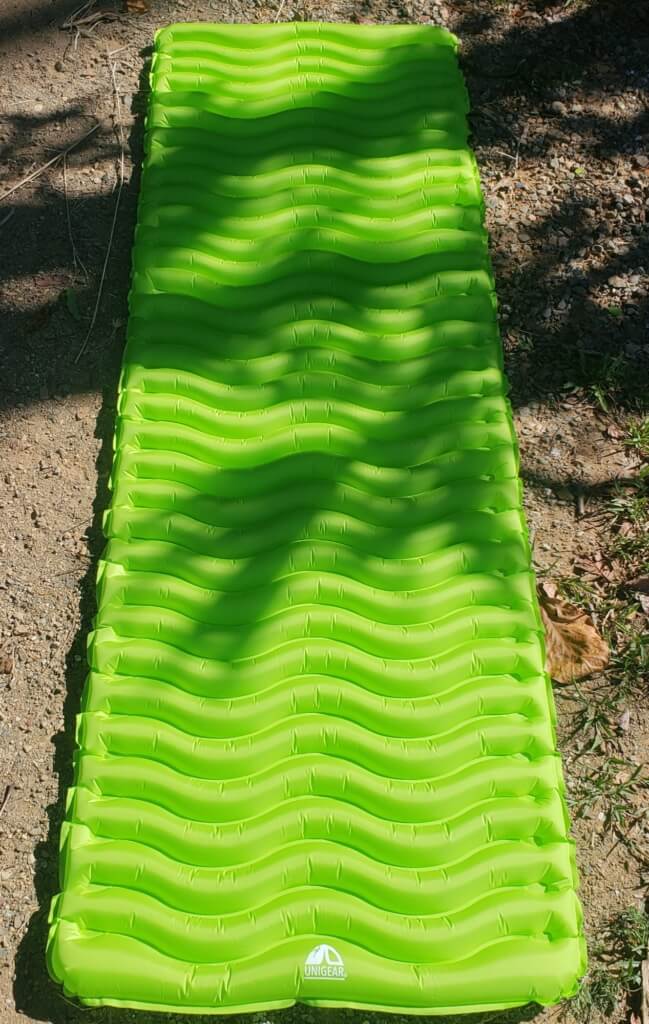 Night one: I woke up halfway through the night and realized that the sleeping pad was completely deflated, but I was too tired to blow it up again.
I've used inflatable pads in the past and had always found their ability to remain inflated throughout the night to be their biggest weakness. I thought I had stumbled onto more of the same with the Unigear sleeping pad.
Night two: more of the same! I inflated the pad just before climbing into bed and woke up halfway through the night to find it very much deflated. As a result, I felt deflated thinking of crafting an honest review.
Night three: Before going to bed, I took the time to make a closer examination of the pad's inflation mechanism and seal. I found that the issue hadn't been the pad at all, but that it had been subject to user error all along.
I hadn't depressed the seal fully, which meant the air was slowly leaking from the inflation mechanism. Once I did, I was pleasantly surprised to find that the pad held air almost perfectly for the remainder of the nights I spent on it.
Final Verdict on The Unigear Sleeping Pad Review
I like the Unigear sleeping pad because of how light and compact it is when deflated and rolled up. It's much smaller than my Thermarest Z-Lite, which means it fits into my pack without taking up unnecessary space. The Thermarest, of course, has to be strapped to the exterior of my pack.
Despite my skepticism when it comes to inflatable sleeping pads, I found that this pad was extremely comfortable and retained air well throughout the night (once the seal was depressed properly).
I am excited to use this pad in different environments to see how it holds up when used on an uneven tent floor or in more rocky conditions.
---
The Unigear Hydration Backpack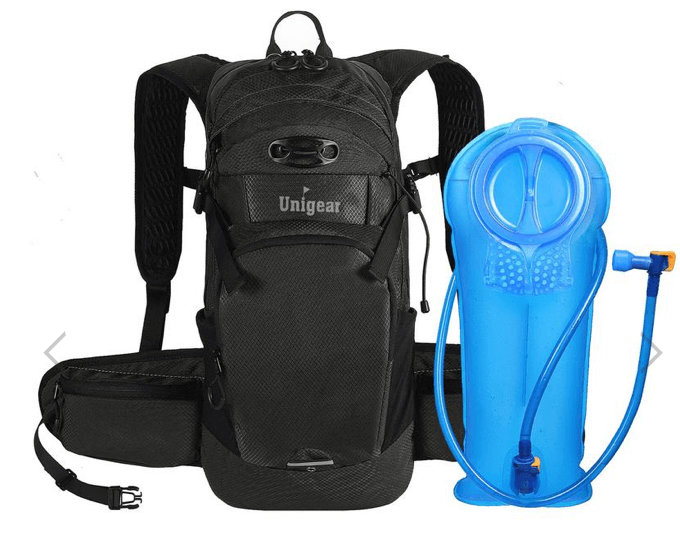 In addition to the sleeping pad, Unigear also sent us their hydration backpack. This pack holds up to two liters in a refillable bladder and also has plenty of space for all the essentials you'd bring on an average day hike.
I like that Unigear included a waist strap with this pack, which makes it feel more secure on your back. This is handy if you do any trail running and don't want the pack slapping against your back with every step. The best feature of this pack, however, is the added insulation to keep your water cold!
---
Check Out Unigear Online!
Do you have experience with Unigear products? If so, I'd love to know about the products you've used, how you've liked them, and whether you will invest in more items from them in the future. Also, if you've compared Unigear products to others in the outdoor industry, how do you feel they stack up?
If you decide to purchase this Unigear sleeping pad after reading this review, I'd love to know how you like it once you've taken it out for a few trips! Feel free to reach out to me directly (email below), or share your latest adventure or backpack by tagging @thebackpackguide on Instagram!
About The Backpack Guide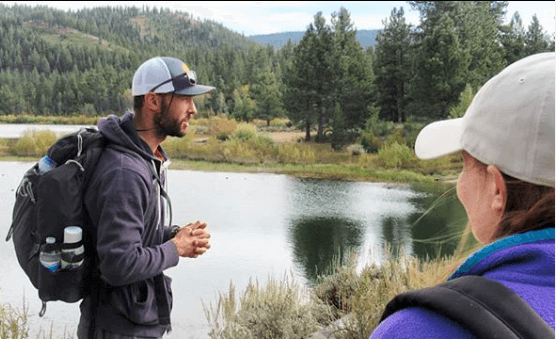 As The Backpack Guide, I'm always looking for new trails and wildernesses to explore and I'm also interested in the experiences of others in the wild. If there is one thing I am sure of it's that we can all spend more time enjoying and connecting with Nature.
I hope you've enjoyed this review and I'd love to hear your feedback in the comments section below. I'll be quick to reply to any questions, comments, or concerns you feel like sharing!
Note: If these Unigear products don't interest you, I'd like to invite you to check out some other Outdoor Gear products I've reviewed. These include multiple methods of water filtration, tents, hiking shoes, and more. If you're looking for a new backpack, feel free to peruse some packs I've reviewed from brands like Osprey, REI, and Kelty.
Hike On!
The Backpack Guide