Sometimes I even attach it to the seat of my kayak or the loop on my shorts if I'm going on a quick day hike. But there are a lot of water bottles out there today, so we're going to take some time to discuss what makes a good water bottle!
I've been a big Nalgene-lover for years. I like their durability, ease of carrying, and how much water I can bring along. I keep a carabiner attached to the loop of my water bottle so it can easily attach to the outside of my backpack.
Best Water Bottle Materials

Plastic or metal. If metal, what type? Nalgene takes the market for durable plastic water bottles. They're (nearly) indestructible and offer a variety of sizes. They also offer both wide mouth and narrow mouth openings.
I personally prefer the wide mouth because it's easier to chug water after you've forgotten to do so for several hours while guiding a group and chatting about Lake Tahoe facts.
With that said, I also now own a metal Hydro Flask, which is a bit skinnier, but much more insulated than my Nalgene. The debate between metal and plastic is ongoing.
Plastic is obviously less insulating than metal, but metal can be more harmful if not manufactured properly. Aluminum, for instance, has been linked to Alzheimer's and should not be used in food-grade products.
Aluminum water bottles must also use a plastic liner, which can sometimes contain other harmful chemicals. Stainless steel is widely considered the safest metal from which to manufacture water bottles. In addition to being more insulating than plastic, stainless steel lasts longer and also contains less harmful chemicals.
Glass is also a material that can be used in many modern water bottles. But as a hiking, biking, and kayaking guide, carrying a glass bottle around is a non-starter for me. Plus, many of these glass bottles require a rubber outer liner to protect them from shattering, which means more materials and higher cost.
Bottom line: Look for labels marking #304 or 18/8 food-grade stainless steel.
Water Bottle Capacity
There is so much variety here. Water bottles range from 12 to 16-ounce containers to upwards of 64 ounces of water capacity. In general, the National Academies of Sciences, Engineering, and Medicine recommends that men consume about 3.7 liters of water every day and women need 2.7 liters daily.
To be clear, one liter is equivalent to 33.814 ounces. So, on average, men should be drinking a little over 125 ounces of water per day and women should be consuming more than 91 ounces daily.
So, there isn't a water bottle that can carry all the water you'll need for an entire day, but there are some that come close. The Coldest Water, for example, makes a 64-ounce growler that's great for keeping a lot of water cold or storing your favorite beer for drinking at home later!
Bottom line: find a bottle that holds enough water to get you through to your next refill opportunity.
What Liquids Can The Water Bottle Hold?
(Other Than Cold Water)
Many plastic water bottles aren't recommended for use with anything other than water (or other cold liquids). The benefit of many stainless steel water bottles, however, is that they're equally great at keeping cold water cold and hot liquids warm. I sometimes use my Hydro Flask to store coffee or tea on early, chilly mornings, for example.
If you're searching for a 'do-it-all' water bottle, finding a quality bottle that can store both hot and cold liquids is key. You should also consider how easy it is to clean said water bottle, however.
Bottles with wider mouths tend to be easier to clean thoroughly, which can be a big factor when switching between coffee, water, and your favorite smoothie (unless you really like to blend the taste of all three together!).
Bottom line: I love anything that has multiple uses, especially when it comes to hiking and backpacking.
Is The Water Bottle BPA-Free?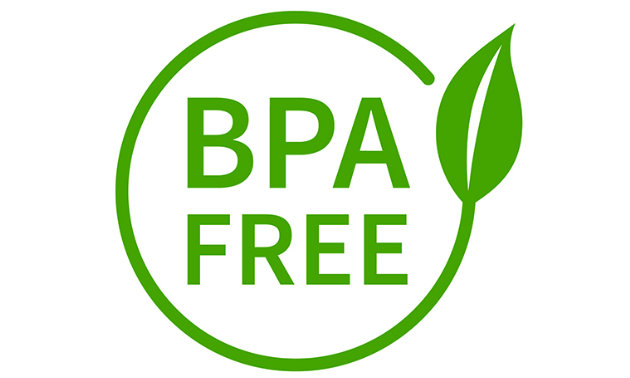 BPA is shorthand for Bisphenol-A. It is one of the most widely used chemicals in the world, but it has also been proven to be harmful to humans, especially in the fetal and infant states. It is a synthetic compound that is used in many water bottles, as well as food storage containers.
A 2010 study actually found that 95% of Americans age 6 and up have BPA in their bodies. That's me. That's (possibly) you. I've used hard plastic water bottles for years without any knowledge of BPA. Nalgene, which is at the forefront of the hard plastic water bottle market, now manufactures its bottles without BPA, but that hasn't always been the case.
Studies of BPA in animals have found that the chemical can be linked to decreased plasma testosterone in males, altered immune function, and behavioral changes including hyperactivity and increased hostility (1). While there is still debate over the long-term impacts on humans, I'd rather be safe than sorry.
Bottom line: make sure the bottle you buy is 100% BPA-Free.
Finding A Bottle That Fits In Your Backpack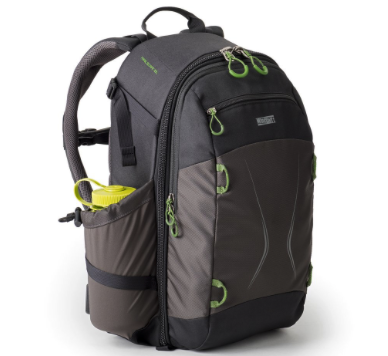 Last, but certainly not least. If you're a hiker, backpacker, or you're simply planning for next year's Back-to-School shopping spree, the most important question you should ask is whether the new water bottle you're looking at buying will fit into your backpack. That's why it can be a hindrance to buy a larger bottle, even if it means you'll have to stop to fill up more often by having a smaller bottle.
I'll admit that my Nalgene bottle still holds a dear place in my heart. I still use it for guiding on a daily basis because it clips so effortlessly to the seat of my kayak. But when it comes to taking water on a hike or backpacking trip, my Hydro Flask actually fits into the side pockets of my pack much better, even if it doesn't hold as much water as my Nalgene.
Bottom line: make sure the water bottle you choose fits into your backpack. Having water easily accessible in your pack's side pockets is a really nice luxury!
Let's Connect!
So, what do you look for in a water bottle? I want to know about water bottles that have or haven't worked for you in the past! Feel free to reach out to me directly (email below), or share your latest adventure or water bottle story by tagging @thebackpackguide on Instagram, Facebook, or Twitter!
About The Backpack Guide
As The Backpack Guide, I'm always looking for new trails and wildernesses to explore and I'm also interested in the experiences of others in the wild. If there is one thing I am sure of it's that we can all spend more time enjoying and connecting with Nature.
I hope you've enjoyed the information presented in this article and I'd love to hear your feedback in the comments section below. I'll be quick to reply to any questions, comments, or concerns you feel like sharing!
Stay Thirsty, My Friends!
The Backpack Guide