This update is all about my adventures in New England over the last month. The summer is quickly flying by, isn't it?!
I have been slowing my roll a bit in order to be more productive with my remote work responsibilities (message me if you want to know more about how I'm able to travel this extensively and keep working!).
Slowing down also has the benefit of allowing me to see a little more of each spot. It has also opened up local recommendations for campgrounds, hikes, and paddle spots that I wouldn't have experienced if I were moving as quickly as I had been.
While that sounds well and good, I have been through a lot of states since my last update, including West Virginia, Pennsylvania, Connecticut, Rhode Island, Massachusetts, Maine, New Hampshire, and Vermont.
Route From West Virginia Up Through New England
It has been over a month since I provided my last update. So long, in fact, that I kind of forgot where I left off.
After using my resources to tickle the strings of my memory, here is where I've been since the end of June!
---
Campsite Chronicles
In honor of the main resource I am using to find campsites during my travels, I'll be reviewing all of these locations on The Dyrt App as I go.
If you want to check out a free 7-day trial of the app for your next road trip, please use this custom link!
Here's a quick chronicle of the campsites I've stayed in since the last update:
---
Videos From Adventures in New England
Since it has been over a month since my last update, I have quite a few videos to share.
Most of them are pretty short, but I hope you enjoy checking them out!
---
---
---
---
---
---
Top Pics From My Adventures in New England
Check out some of my favorite photos since the last update:
---
---
---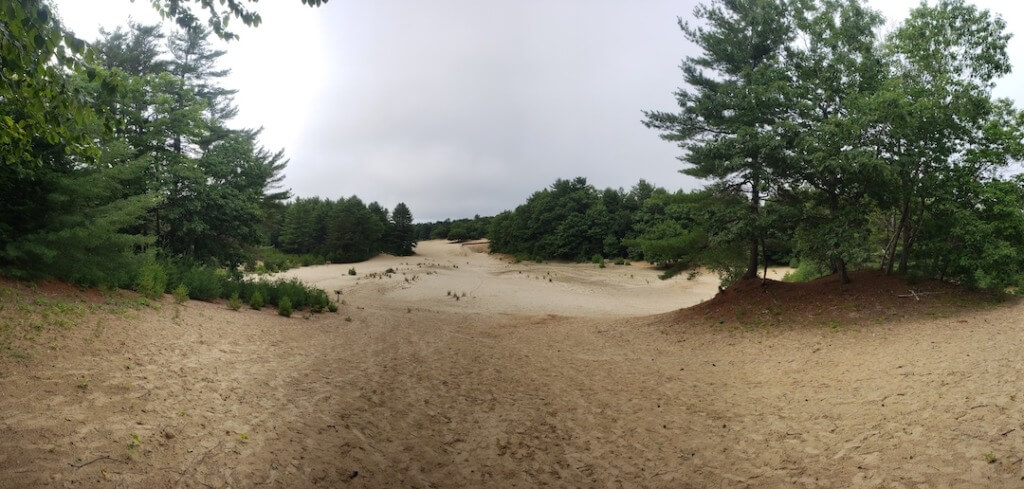 ---
---
---
---
---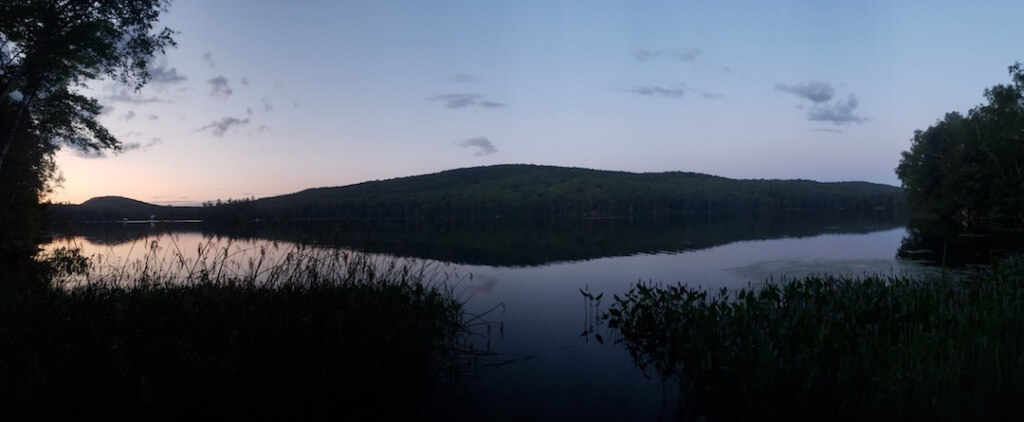 ---
Gear, Camping, and Truck Setup Insights From Adventures in New England
I had my first major gear breakdown of the trip since my last update. Check out the brief video of what my ARB awning looked like after leaving it up in a significant overnight rainstorm.
So…that was a learning experience!
Here are all of the insights I've learned (or at least written down in my journal) related to my gear, camp life, and truck setup since the last update:
Don't leave the ARB Awning and ARB Screen Room up overnight (especially if there is any chance or wind or rain). Or at least make sure it is angled to shed water properly!
Fortunately, replacing a broken arm on an ARB awning isn't too tough (just needed to get a replacement awning arm and the install took about five minutes)
It helps to be settled in a campsite by Sunday or Monday evening in order to have a more productive workweek.
Hipcamp is a great resource for alternative camping opportunities.
Vermont has been experiencing a shortage of small, one-pound propane tanks. May need to plan my next resupply further in advance.
The best time to use my Yakima RoadShower is between 4 and 6 pm (before the water inside cools down too much). But you better enjoy cold showers when you don't get enough sun during the day to warm it up comfortably.
---
Personal Insights From Adventures in New England
Over the course of the last year, I have realized that one of the primary purposes of my life is to become the best-version-of-myself.
To that end, I am doing my best to look at all of my experiences (good and bad) through the lens of opportunities for personal growth and development.
These experiences (and the lessons learned through them) are easiest for me to relate in this form.
So, here are some of the personal ideas I've written in my journal over the past week:
Public libraries are a great, quiet place to get my remote work done without having to feel guilty about holding down a table at a coffee shop or struggle with focus at a crowded brewery.
You can add a beneficiary to your bank accounts.
I am definitely an extrovert and can feel it when I go a full day without an intimate conversation.
Lobster rolls were more expensive than I imagined (and, to be honest, slightly underwhelming). Maybe I just went to the wrong spot…
Earlier starts typically result in fuller days (how many times do I need to re-learn this lesson?)
---
What's Next After My New England Adventures?
Well, I can really only go west from here! Over the next few weeks, I will be exploring upstate New York and into the upper portions of Michigan, Wisconsin, and Minnesota. After that, my hope is to work my way through the Dakotas and up into Montana.
We will see how quickly I make my way across the northern part of the country (and see if I can beat the cold of the fall months). If you have any recommendations for these northern states, please drop a comment below or shoot an email to tucker@thebackpackguide.com.
Final Thoughts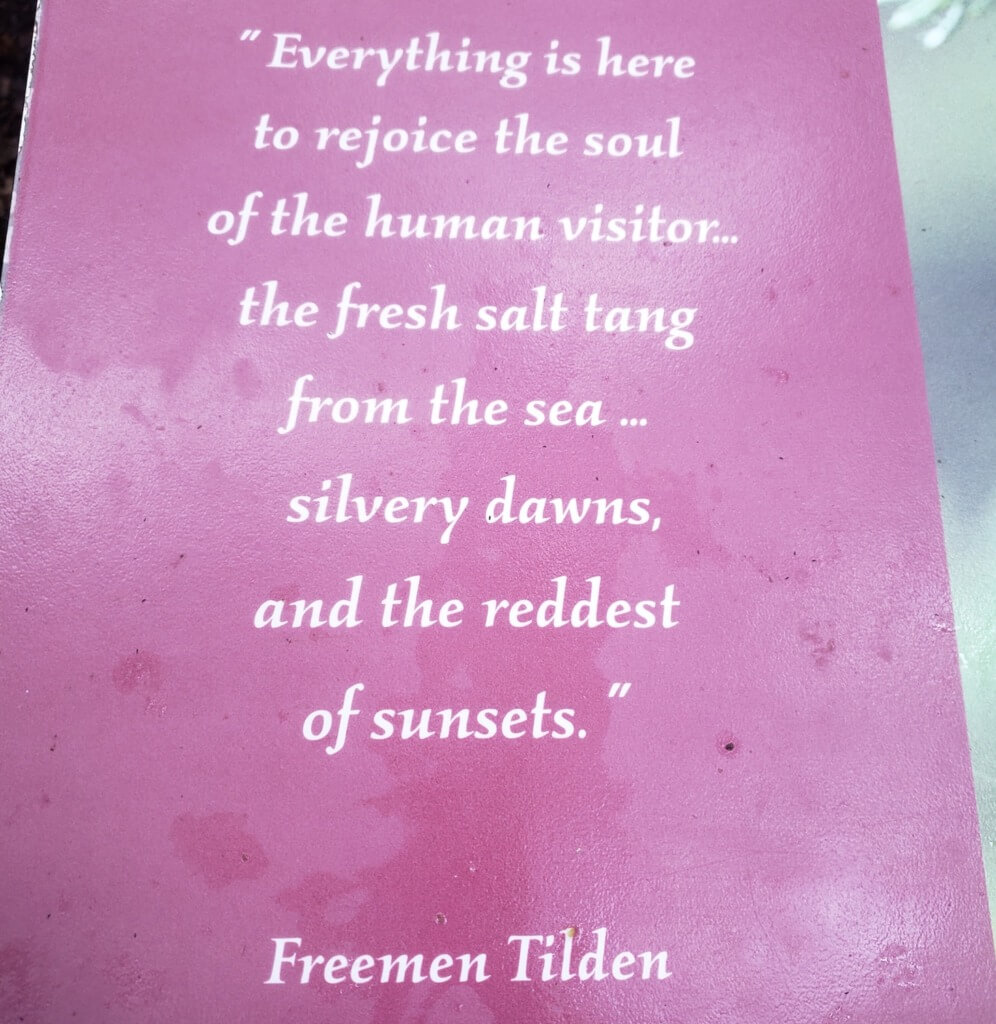 What do you guys think about these updates? What do you want to know more about?
Do you want to see more stuff about my setup and the gear I'm using?
Would you be more interested in local flora and fauna for all the places I'm stopping?
I would love to get your feedback so that I can actively seek out cool facts about all the places I'm traveling this summer or make sure I set aside time to give you insights into my setup and how I'm keeping myself comfortable on the road.
Please don't be shy about leaving a comment to let me know what you'd like to learn more about. There are seriously no wrong answers!
Thank you guys for taking a few minutes out of your busy lives to check out this update.
I'll see you in the next one!
Yours In The Spirit of Adventure, Tuck