This Columbia Convey Daypack review includes pack overview and specifications, features, a guide to sizing and finding the right fit, an overview of what others have said about the pack, and information on Columbia's return/warranty policy and their Rewards Program!
Convey Daypack Overview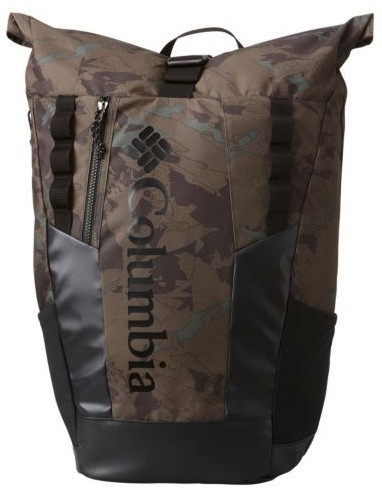 The Columbia Convey Rolltop 25L Daypack is designed for comfort on even the most strenuous day hike and provides plenty of storage space for your daily essentials.
Pack Name: Convey Rolltop 25L Daypack
Best Feature: Externally-accessible laptop sleeve
My Rating: 4 Stars
This pack certainly embodies the famous quote of the company's Chairman Gert Boyle, "It's perfect, now make it better." Born and raised in the Pacific Northwest, Columbia has been dedicated to producing high-quality outdoor gear for more than 70 years!
Convey Daypack Specifications
Let's get right into it! Here are the Convey's unique specifications:
Capacity: 25 liters or 1,526 cubic inches (equivalent to the combined size of 75 baseballs!)
Base Weight: Less than one pound
Fabric: 600-Denier Coated 100% Polyester (Shell) & 600-Denier, 68T Tarp 100% Polyester
The Convey is an easy-to-use daypack option that's also light and durable enough for an ultralight weekend getaway in the mountains. Whether it's just for your daily commute or you need it for your next trip to the Galapagos, you'll make whatever use of it you like once it's yours!
Convey Daypack Features
Perhaps Convey's best feature is its externally-accessible padded laptop sleeve capable of securing laptops up to 15 inches in size. The sleeve keeps your laptop safe closest to your body and keeps the rest of the body of the pack free for your other accessories. The external security pocket is great for maps, keys, or even your passport if you're traveling internationally.
This pack also offers dual water bottle pockets on either side, making for easy access to stay hydrated on the hottest days on the trail. The foam-padded back is designed for comfort and support but is also breathable enough to keep you cool as you work your way up to the next spectacular viewpoint. The rolltop closure provides a degree of weather resistance while the sternum strap with a rescue whistle is included both for comfort and safety.
Size & Fit
The Convey is currently offered as a one-size-fits-all option, which certainly simplifies things. But if I'm being honest, the "one-size-fits-all" claim isn't always true. This simply means the pack has been designed to fit most body types or, in some cases, that it has been designed to fit the average body size.
Adjustable shoulder straps certainly allow for a degree of adaptability and flexibility, however, and it's always important to consider that the fit of your pack will largely depend upon how you pack and how much you pack. In other words, it'll feel a lot different on your back with only your computer than it will when you've utilized every last inch of that 25-liter capacity!
Convey Daypack Reviews
And My One Knock On This Pack!
Reviewers have said great things about the Columbia Convey Rolltop 25L Daypack. They've used it for hiking, fishing, coaching, hunting, and more! My single knock on this pack would be the lack of a waist strap to take the weight off your shoulders and back.
You might not think this is a big deal and, depending on how you plan to use it, it might not be for you! But over the course of longer trips, the ability to have your hips and legs take some of the load off your shoulders and back goes a long way towards a comfortable, enjoyable journey!
---
Columbia Return Policy and Warranty
When you purchase a new backpack, especially if you're doing so online, it's always essential to be familiar with the return policy of the company you're buying from.
Columbia's return policy states: "Returns are accepted within 60 days of the purchase date online or in-store. Your apparel must be in original and unworn condition, with tags still attached."
If your pack becomes damaged or destroyed, it's good to know that you won't be completely out of luck. Firstly, you'll have to ensure your pack is still under warranty.
Then you'll have to select the country you bought in and submit a claim form. Columbia will contact you, and depending on the condition of your pack and the nature of the damage, they will make a decision on replacing or repairing your damaged pack.
Columbia Rewards Program
The Columbia Rewards Program offers a number of benefits for frequent buyers and the occasional shopper alike! These benefits include Free Ground Shipping on every order for the lifetime of your membership, the opportunity to earn points and rewards that can be used when shopping online or in-store, points for sharing adventures with Columbia products on social media, and the chance to enter regular drawings to win free gear, and access to exclusive offers, gifts, and special sales.
---
Find The Columbia Convey Daypack!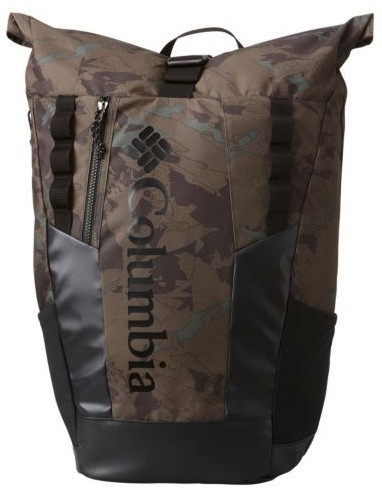 Well, I hope you've enjoyed this quick look at the Columbia Convey 25L Rolltop Daypack. If you really like this pack, it's essential that you know supplies are limited!
If you're not totally sold on this pack, I invite you to check out some of my other reviews of packs from Patagonia, Osprey, Marmot, Gregory, and REI. I sincerely hope you find something you like and, if you don't, feel free to write to me and let me know more specifically what you're looking for!
---
About The Backpack Guide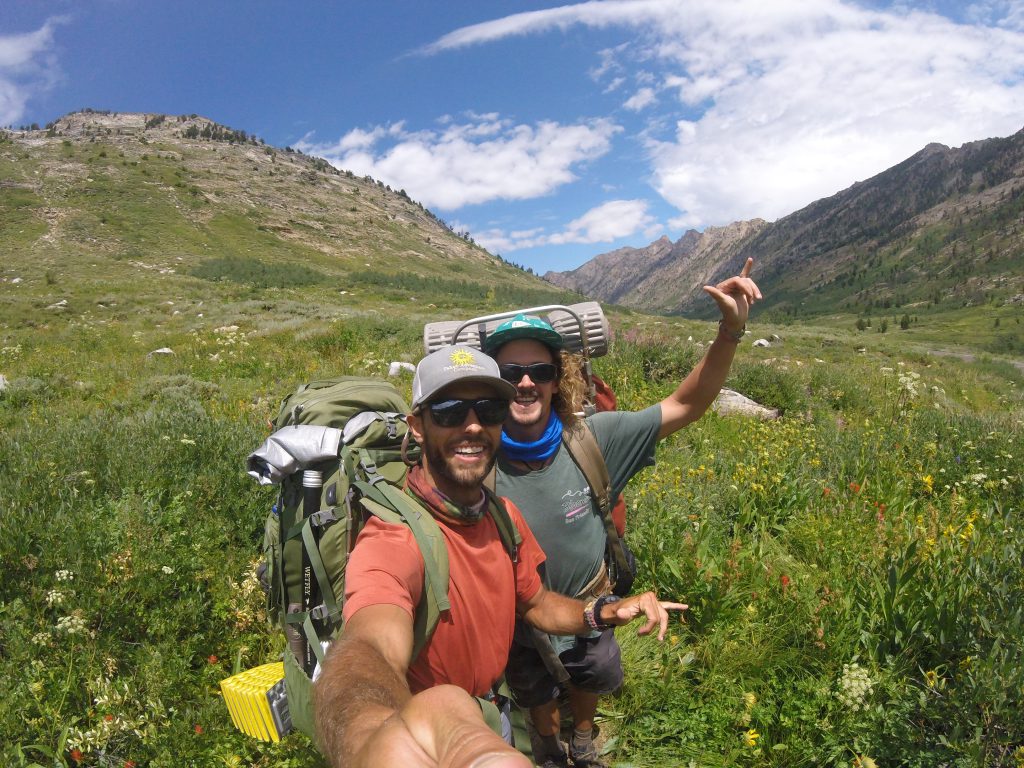 At The Backpack Guide, I'm always looking for new trails and wildernesses to explore. And I'm always on the lookout for new products to test out! If you have feedback on this pack, or any other I've reviewed, I'd love to hear from you! Also, let me know if you'd like to write your own review!
Drop me a line here or find me on social media @thebackpackguide on Instagram and Facebook. Tag me in your photos with your newest pack or from your most recent adventure!
I hope you've enjoyed these tips and I'd love to hear your feedback in the comments section below. I'll be quick to reply to any questions, comments, or concerns you feel like sharing!
Safe Travels Friends!
The Backpack Guide