This article from Health.com suggests that the UV protection in our sunglasses may deteriorate faster than we think. As such, it might be necessary to replace our sunglasses more often than we currently are. If your sunglasses are looking a little worn, this Rheos floating sunglasses review offers a great option for upgrading your eyewear. 
These shades are made for fishing, kayaking, paddleboarding, and other outdoor activities, but they're also stylish enough to wear around town on your off day! So let's get into my thoughts on the Rheos Gear sunglasses! 
Do They REALLY Float? 
A Rheos Floating Sunglasses Product Test
I have to be honest that I was a bit skeptical about these sunglasses actually floating when I first got them. I'd grown up with Croakies, Chums, and even those super awesome-looking floaties that you can attach to your sunglasses if you're really trying to attract attention! 
While I do like to have a strap on my sunglasses, I was kind of sick of feeling like I had a ponytail flopping around on the back of my neck with my old Chums. That's why you'll see the less bulky sunglasses strap in the video below. But all that stuff about straps aside, I had to know: Do the Rheos Gear Sunglasses REALLY float? 
And I figured there was no better way to find out than to head down to the Truckee River on a chilly winter day and toss them in! Air and water temperature that day were both in the low to mid-40s, so I was really hoping that these sunglasses would float because I had ZERO interest in hopping in the river to retrieve them if they didn't pass the test. 
Rheos Floating Sunglasses Overview
So how are these Rheos Gear sunglasses made? Well, they start with super lightweight frames that make it hard to even notice that these shades are on your face. As someone who has dealt with his fair share of shades that felt like they were squeezing my brain out of the top of my skull, putting on a pair of Rheos Gear sunglasses was a refreshing change in this regard. 
In terms of comfort, I think it's also important to mention the grippy and padded nose pieces that also reduce any pinching or rubbing against the sides of your nose. These shades also feature anti-scratch armored lenses with 100% UV protection. The lenses are coated for both oil and water protection also boast premium polarization to improve visibility and anti-fog technology to keep them clear in varying conditions. 
But how do they float?
The technology behind this is very simple. And it's all in the frames. But first, a quick science explanation. When an object is dropped in water, a certain amount of water is displaced relative to the weight of the object. But if the amount of water that is displaced weighs more than the object itself, the water will sink while the object floats. 
By making their shades 30% lighter than similar sunglasses made from polycarbonate material, they were able to make shades that weigh less than the weight of the water that they displace. And voila! Their shades float while the competition sinks (literally and maybe figuratively as well!).
The kicker here is that they were able to reduce the weight of their sunglasses while maintaining a durable structure that is designed to withstand the wear and tear of serious outdoor adventurers! 
If all that science (phew, I'm sweating just thinking about it!) was a little much for you, check out this great video that further explains the tech behind Rheos Gear's floating sunglasses!
---
Rheos Floating Sunglasses Styles
Coopers, Anhingas, Palmettos, Bahias, Wycreeks, Waders, Eddies, Sapelos, and Kid's Styles. All of these styles come in various color options with different lenses and varied frame designs. So the question really is: what is YOUR sunglass style?
Here are some photos of their various styles so you can find one that suits you! 
---
---
More About Rheos Floating Sunglasses

Rheos Gear was born in 2016. Jake and Becca are a husband and wife team that was living out of their van at the time of the company's inception. The central question that sparked the company's creation came from Becca. One fateful day, she turned to Jake and said, "You know, the most expensive part of our adventures is replacing your lost sunglasses!"
They both admitted that their love for watersports had cost them a significant number of sunken shades in the course of their adventures. So they set out to create something new. The Rheos team is based out of the coastal city of Charleston, South Carolina, and the company's name comes from the Greek word 're-os', which means "river current."
In their mission to create floating sunglasses, they also designed sunglasses with great style, lightweight, and excellent UV protection. Their shades are made for the most adventurous paddlers, fishers, surfers, kayakers, and watersports enthusiasts alive! And if you pay close enough attention, you might even spot a mermaid or two (in disguise of course!) rocking a slick pair of Rheos Gear floating sunglasses! 
One thing that also caught my eye when researching Rheos Gear is the fact that they are part of 1% For The Planet, which means they give 1% of all annual revenue to nonprofits that support environmental causes. They are also active in their local Charleston community and regularly partner with local groups to help keep the beaches and waterways of that area clean and pristine! 
---
About The Backpack Guide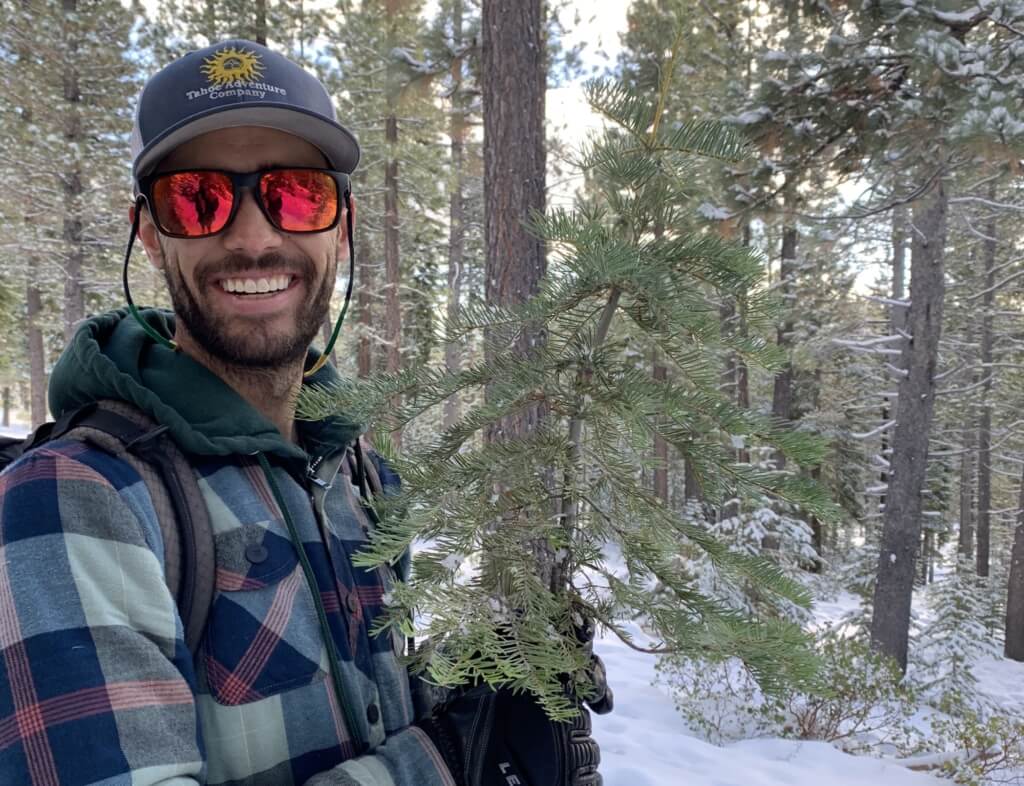 As The Backpack Guide, I'm on a mission to explore the wilderness, create learning opportunities, and connect with nature. These are the objectives that underline all the content I create on this site. I want to inspire others to recreate in their respective wildernesses and to do so in the safest, most enjoyable manner possible. 
I'm also very interested in the experiences of others in the wild and I want to create a community of people that share those experiences and the lessons they've learned as a result.
If my mission resonates with you, you think we may have an awesome opportunity to collaborate, or you simply want to connect, I'd love to hear from you! Feel free to reach out to me directly (email below), or share your adventure by tagging @thebackpackguide on Instagram, which is where I'm most active. You can also find me on Facebook, Pinterest, Twitter, and LinkedIn.
More Resources From The Backpack Guide
I'd also like to kindly invite you to check out the other content on my site. That includes Hiking Tips and Trails and my Outdoor Gear page with reviews on water filters, tents, hiking shoes, trekking poles, and more. Also, you might enjoy my Backpack Reviews if you're in need of a new pack, which includes brands like Kelty, REI, and Gregory. 
Finally, my YouTube Channel is full of informative video content if you're not really into reading! I do receive a commission on purchases made through the affiliate links on this website. Those earnings go directly back into my efforts to produce more informative content for my readers!
"Sometimes you just have to bite your upper lip and put sunglasses on."
– Bob Dylan
The Backpack Guide