In 1884, a boy named Theodore Solomons wrote in the Sierra Club Bulletin, "The idea of a crest-parallel trail through the High Sierra came to me one day while herding my uncle's cattle in an immense, unfenced alfalfa field near Fresno." He might've had some great tips for hiking the John Muir Trail!
But his idea did spawn the eventual creation of the trail, which was eventually completed in 1938. It's a trail that hundreds of people flock to every summer and if you plan to be one of them this year, you'll benefit from these tips for hiking the John Muir Trail!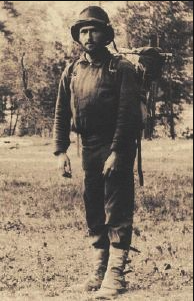 My Time Hiking the John Muir Trail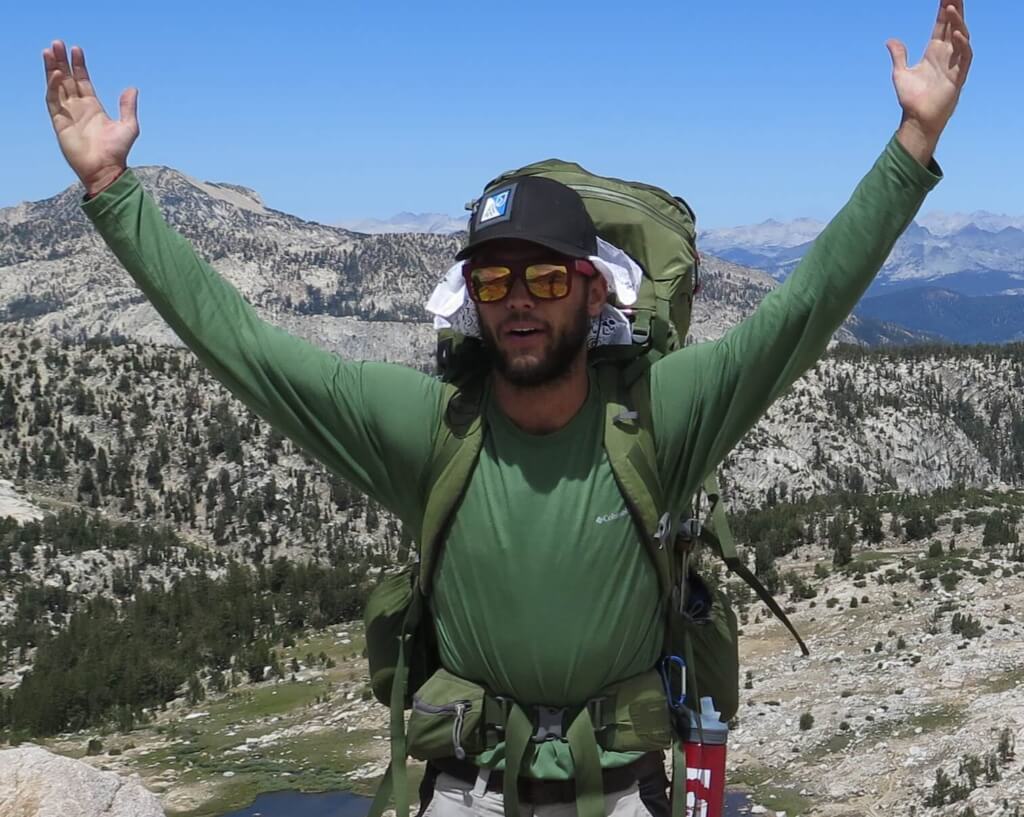 I hiked the trail back in the summer of 2014 with seven college buddies. The trip wound up being 26 days of hiking with two off-days in Mammoth and a zero-day at Thousand Island Lake.
The sights and sounds along the trail, especially through Yosemite, Sequoia, and Kings Canyon National Parks are astounding, but the trail was not without its trials and tribulations. Group chemistry and decision making processes sometimes threatened to complicate and/or derail the effort entirely.
But we managed to stick together, accomplish our goal, and learn a lot about ourselves in the process. I've compiled the knowledge I gained through this experience to share it with anyone who is interested in spending precious time in nature and solitude and beauty that embodies the John Muir Trail!
Tips For Hiking the John Muir Trail
How Do You Secure JMT Permits?
If you're interested in exploring the wild places accessible via the 210-mile-long JMT, it's really never too early to start planning. Because the JMT is so popular, you'll need to purchase a permit whether you're thru-hiking the entire length of the trail or simply completing a select section.
These permits are obtained through whichever management agency is in charge of the trailhead where you plan to begin. If you plan to begin in Yosemite, for example, you'll need to obtain a permit through the National Park Service.
I have chosen to start with how and where to secure permits because this can often dictate where you'll start your trip, which plays a significant role in how you plan your daily mileage. You can learn more about obtaining JMT permits on the Pacific Crest Trail Association's website.
Those interested in fishing while hiking the JMT should also purchase a fishing permit before starting out on the trail. You'll have a few options when selecting which specific permit to choose, but you should have no issue doing this either in Yosemite Valley or Whitney Portal before getting underway.
When Is The Best Time To Hike The John Muir Trail?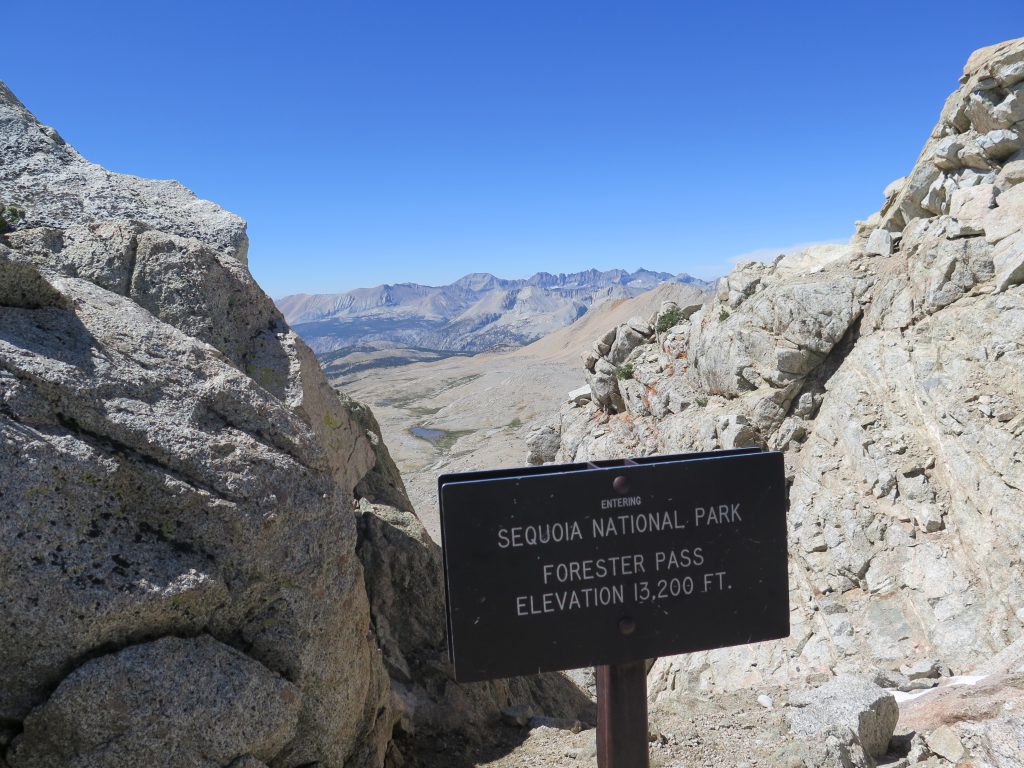 The simplest answer to this question is that the best time varies depending on a number of factors, such as seasonal weather, the previous winter's snowpack, and your preferred starting location. In general, however, the majority of hikers hit the trail anywhere between early July to the end of September.
This doesn't mean the trail is completely inaccessible outside of those months, but the conditions might require a bit more heavy gear if you wish to be truly prepared. For example, I heard a story from a Pacific Crest Trail thru-hiker last summer. She began at the U.S.-Mexico in early April.
By the time she reached the John Muir section of the trail, there was still so much snow that she actually had to secure transportation up and around the highest and snowiest section of the trail and then come back to complete the middle section later in the season.
The moral of the story is that you shouldn't just pay attention to what kind of weather you might see when you're on the trail, but you'll also need to be aware of how the remnants of the winter snowpack will affect trail conditions.
Check out this convenient FAQ page for more info on the best times, and the best direction, to hike the JMT.
The Logistics of Hiking the John Muir Trail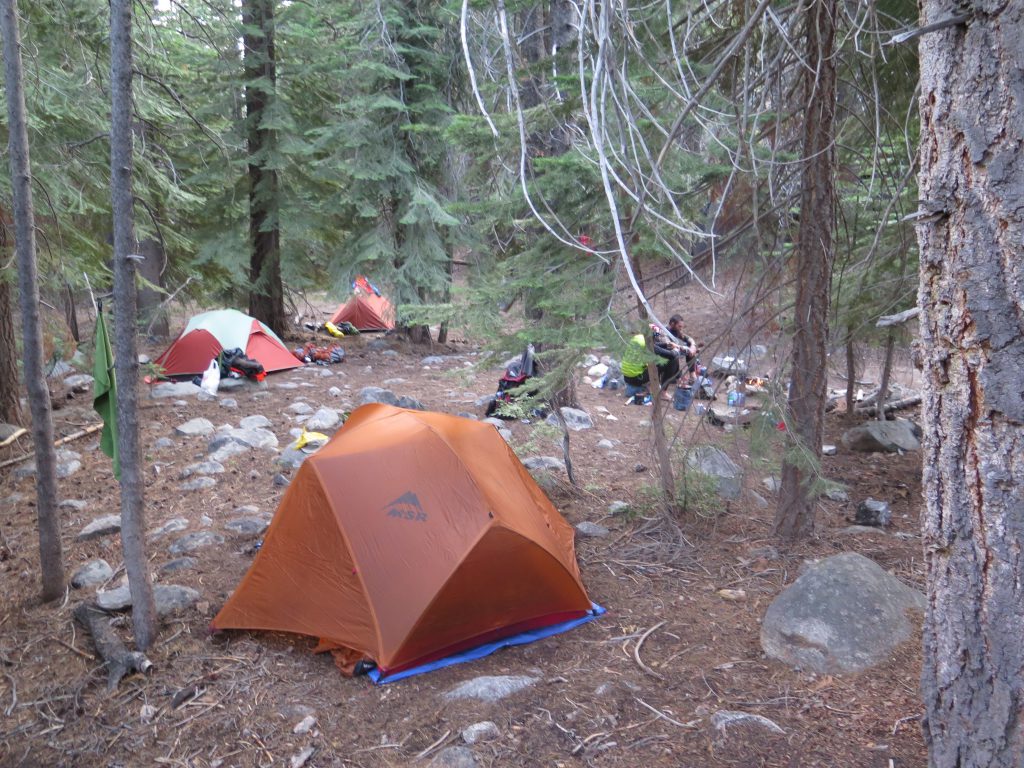 There are a number of logistical factors that you'll have to consider when planning for the JMT.
Meal Planning
Crafting a meal plan for a month in the wilderness can be difficult in its own right. But you'll also have to send camping meals ahead to certain points along the trail months in advance.
Sometimes, the hardest part can be finding someone willing to drop you off at your desired trailhead and then pick you up 200+ miles away a month later! It's important to note that every individual hiker on the JMT must carry a bear-proof container for food storage.
Personal Supplies
There's also the tricky aspect of deciding just what personal supplies you'll need and/or want for a month on the trail. Is that book worth the extra weight? Do you want to bring a journal to handwrite your thoughts or would you prefer an audio recorder to speak your insights along the way?
NOBO or SOBO?
Then there's the question of whether you hike north-to-south or vice versa. If you're starting on the north end of the trail in Yosemite Valley, you'll need to know which entrance will be most convenient for you.
There are four gates into Yosemite Valley: Lee Vining in the east, Groveland in the North, Mariposa in the west, and Oakhurst in the South. When starting in Yosemite Valley, it can be beneficial to arrange an overnight cabin in Curry Village to give yourself a final evening to dial in last-minute details before departing the following morning.
If you're starting in the south, things may be a bit simpler, as there is only a single access point to the southern terminus at Whitney Portal, which is located just outside Lone Pine, CA. Staying near the Portal the night before you start the trail is also recommended, and the Whitney Portal Hostel and Hotel is a great location to rest up before you get started and to meet fellow hikers embarking on the same journey!
How to Take Care of Your Feet and Your Body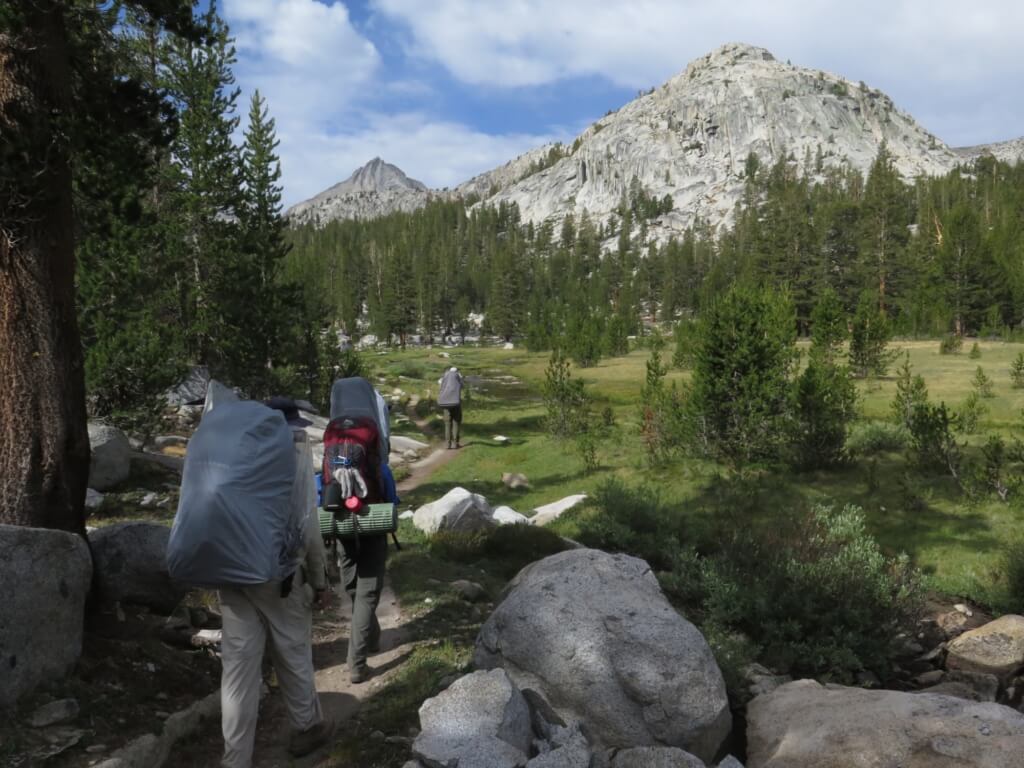 When I hiked the trail, I made the critical mistake of choosing the wrong hiking boots. I went with a pair of Columbia boots that were great hiking boots, but they were more designed for winter activities and keeping your feet warm in very cold weather.
In hindsight, they weren't the greatest choice for boots that you're going to put 200+ miles on. As a result of this choice, my feet were sweating profusely throughout the day, and remaining wet for extended lengths of time.
After about four days, my feet became incredibly sore and hiking became a slog. But I toughed it out for three more days into Mammoth, California, but it was clear I needed to adapt. I wound up sticking with the boots but I had to upgrade to some of the best hiking socks and snag an all-important bottle of Gold Bond.
I took to changing socks three times a day and applying Gold Bond at each change to keep my feet dry. Eventually, the soreness in the bottoms of my feet went away, but I could've avoided this altogether with a little better planning on the front end.
In my opinion, your feet are the #1 area to consider when it comes to comfort on a long hiking trip. Sure, it'll be nice to have a few extra layers for the upper body in camp. And you might not regret overpacking underwear, but the health and comfort of your feet are essential if you hope to complete the journey.
They are, of course, your only method of locomotion, save having one of your hiking buddies carry you!
Where To Find Maps or Books About Hiking The John Muir Trail
You'll most likely obtain the best trail maps at the Ranger Station where you pick up your permit, but you might want to secure a map a little further in advance than that to begin scouting your route and potential camping sites.
Most local Ranger Stations in California sell waterproof, fold-out maps specific to various regions in the state. You may also like to get your hands on National Geographic's Complete John Muir Trail Map or the Full John Muir Trail Map Pack by Tom Harrison Maps!
There are a number of online trail maps that will help you plan your daily mileage in advance. The most up-to-date versions of maps for the JMT section of the PCT are available here, while a breakdown of mileage separating popular waypoints, as well as elevation gain per day, can be found here.
When it comes to useful literature, Elizabeth Wenk's, John Muir Trail: The Essential Guide to Hiking America's Most Famous Trail, comes highly recommended.
---
---
Plan and Prepare for Hiking the John Muir Trail…But Be Adaptable!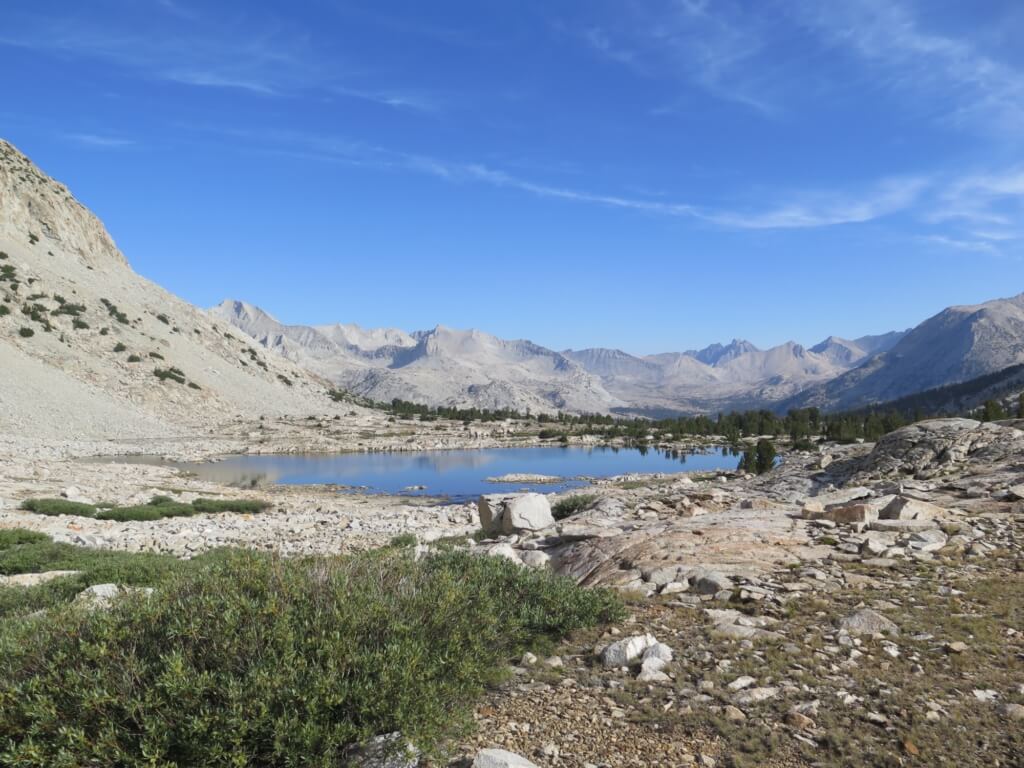 In my experience, I was extremely fortunate to have organized and detailed companions who handled much of the meal planning and trail logistics. With that said, we quickly learned that all the planning in the world cannot always prepare you for what you'll face on any extending backpacking excursion.
Consistent rains for the first seven days challenged our will to continue, facilitating group cohesion proved to be a task none had even considered before beginning the trail, and heavy packs threatened unnecessary wear and tear on knees, hips, ankles, and backs.
But while the trail will challenge you, it'll also give you a window into some of California's most pristine, untouched wilderness areas. It'll give you a chance to catch rainbow trout in high alpine lakes. You'll have an opportunity to summit California's highest peak, Mt. Whitney, either at the start or conclusion of your trip.
In my mind folks, the challenges are most certainly worth the rewards, and I would highly recommend the John Muir Trail to anyone. If you're interested in learning more about my personal experiences on the trail, you can purchase a digital or paperback version of my John Muir Trail Journal!
---
Share Your Journey and Tips for Hiking the John Muir Trail!
At The Backpack Guide, I'm always looking for new trails and wildernesses to explore. I'm also excited to see and share photos of readers with their new backpacks. Please don't hesitate to share your latest adventure or backpack purchase on social media by tagging @thebackpackguide on Instagram and Facebook!
I hope you've enjoyed this review and I'd love to hear your feedback in the comments section below. I'll be quick to reply to any questions, comments, or concerns you feel like sharing!
Happy Trails!
The Backpack Guide