If you're anything like me, it can be hard to turn your back on a great deal on a new backpack. Osprey, of course, is one of those coveted brands that can be tough to find on sale.
So, in the interest of helping anyone out there looking for a new backpack narrow down their choices, I'm going to take a moment today to highlight three cheap Osprey backpacks!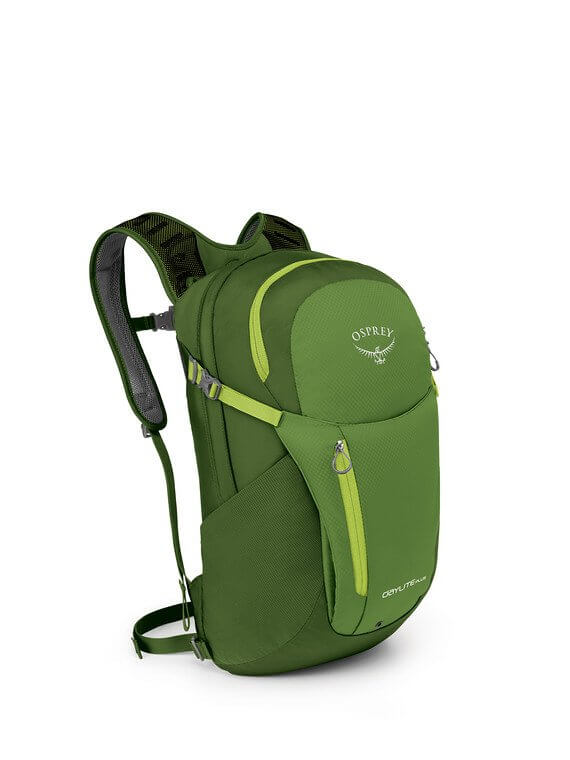 Pack Capacity: 2 liters (1220 cubic inches)
Weight: 1 pound
Fabric Details:
210D Nylon Double Diamond Ripstop (Main) and 400HD Nylon (Accent and Bottom)
Dimensions: 18 x 10 x 9 inches
Best Use: Day Hiking, Travel, Everyday Use
This pack was originally designed to be an accessory to some of Osprey's larger packs. However, it has taken on a life of its own and now stands alone as a great pack for day hiking, lightweight travel, and everyday use.
They are still able to attach to a variety of larger Osprey packs and are popular as summit packs for hiker on longer treks. They're comfortable, simple, and, most importantly, affordable.
With a large, padded interior sleeve, you'll be able to safely carry a laptop around town or insert a hydration bladder for a long day hike. It also has one of those great front "shove-it" pockets for those items you don't want to bother organizing elsewhere!
---
Pack Capacity: 43 liters (2563 cubic inches) for the Small/Medium size and 45 liters (2764 cubic inches) – Large/XL size
Weight: 3.37 pounds for the Small/Medium and 3.46 pounds for the Large/XL
Fabric Details: 630HD Nylon Packcloth (Main) and 1000D Nylon Packcloth (Accent and Bottom)
Dimensions: 24.8 x 13.78 x 11.02 inches (S/M) and 26.77 x 13.78 x 11.02 inches (L/XL)
Best Use: Backpacking, Hiking, Climbing
This is a great pack for the old-school ultralight hiker that doesn't need all the excessive features that some other ultralight packs tout. The Scorpion 45 has been stripped down to the bare essentials to allow you to go farther, faster.
This pack owes its original design to users in outdoor programs like Outward Bound where they needed packs that could handle more than 150 days of use per year.
In addition to the bare essentials for hiking, this pack has everything you'll need for backcountry travel, including an A-frame ski carry solution, rope carry, and ice tool attachments.
---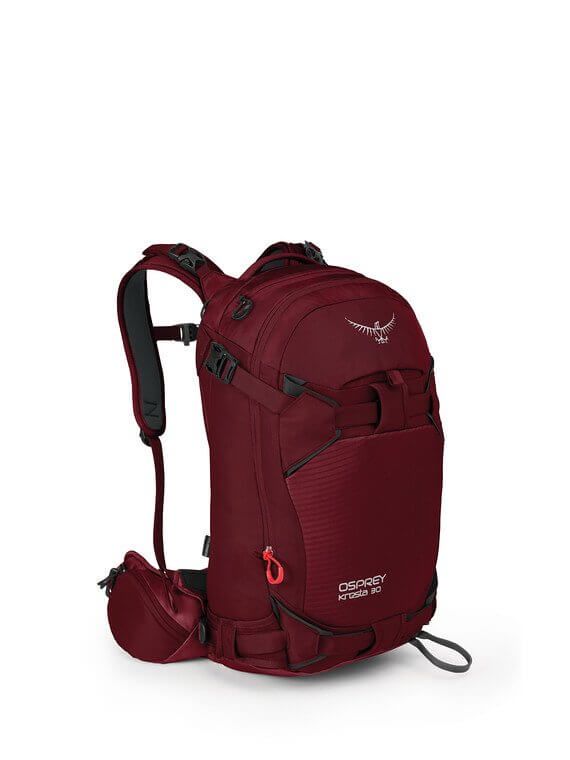 Pack Capacity: 28 liters (1709 cubic inches) for the XS/S size and 30 liters (1831 cubic inches) for the S/M size.
Weight: 3.04 pounds (XS/S) or 3.16 pounds (S/M)
Fabric Details: 420HD Nylon Packcloth (Main and Bottom) and 420HD Nylon Mini Check Dobby (Accent)
Dimensions: 18 x 12 x 12 inches (XS/S) or 20 x 12 x 12 inches (S/M)
Best Use: Women's Backcountry Riding
This pack has great options for attaching skis or a split board, as well as all essential gear for safe backcountry riding. It's got a large front zippered pocket to keep your shovel and probe ready at a moment's notice.
One cool features is back panel access that helps you access snacks and other gear while keeping everything inside your pack dry (an essential for backcountry riding!).
Side compression straps help to keep the pack load stable when you're breaking trail and a built-in back pocket is ready for a hydration bladder so you can stay hydrated as you keep seeking your next epic line!
---
Quick Backpack Buyer's Guide
Purchasing any new backpack requires careful consideration. It's an item that you don't want to mess up because it can (and should) last you for a long time.
For example, I still have the very first pack I bought. It is now over 10 years old and probably has been used for well over a thousand cumulative miles.
To aid in your decision, this quick buyer's guide will focus on two critical factors: how much you want to carry and how much you'll be using your new backpack.
How Much Do You Want to Carry?
Carrying capacity is an important consideration because experienced backpackers have often narrowed down their gear to the absolute essentials. Therefore, they're most likely searching for a smaller pack that allows them to travel lighter, further, and faster.
However, new or intermediate backpackers (or those of you that only get out a few times each summer) typically like to have a little more space to carry their gear.
This allows you to throw in a few of those last-minute items that may not fit on the "Essentials" list, but that will make your trip that much more fun and enjoyable.
My general rule is as follows: My typical daypack falls in the range of 20 to 30 liters (this is still a bit large, but I like to carry a little extra if I'm going out for just a day).
My typical overnight pack falls in the range of 35 to 50 liters (this gives me plenty of space for sleeping gear, food, and cooking equipment, but I won't be bringing too much else).
And my typical multi-day pack falls in the range of 50 to 70 liters (this gives me plenty of space for everything I'll need for a week, or even a month, on the trail).
How Often Will You Use Your New Pack?
Are you backpacking every weekend during the summer or are you only getting out on two or three trips per summer? There will be a difference in your needs depending on how much you plan to use your new backpack.
If you fall on the spectrum of more infrequent use, you can get by with buying a solid "middle-of-the-road" pack (in terms of price) and still have it lasts a few years before you even think about replacing it.
If you plan on using your new pack on a nearly weekly basis, however, it makes sense to pay a little more for a pack that you can be sure will last.
When it comes to your pack, the old adage, "You get what you pay for," certainly rings true. Fortunately for you, Osprey is one of the most trusted brands on the market today.
What Do You Think Of These Osprey Packs?
Which of these, if any, would you consider buying? I'd love to know what attracts you to one pack over the others, and what features you deem "indispensable" when it comes to a backpack.
Also, if you decide to purchase any of these packs after reading this review, I'd love to know how you like it once you've put it to good use for a few fall adventures!
I hope you've enjoyed this review of these discounted Osprey backpacks and I'd love to hear your feedback in the comments section below. I'll be quick to reply to any questions, comments, or concerns you feel like sharing!
About The Backpack Guide
As The Backpack Guide, I'm always looking for new trails and wildernesses to explore and I'm also interested in the experiences of others in the wild. If there is one thing I am sure of it's that we can all spend more time enjoying and connecting with Nature.
Feel free to reach out to me directly (email below), or share your latest adventure or backpack by tagging @thebackpackguide on Instagram, Facebook, or Twitter!
Fly Like An…Osprey!
The Backpack Guide