Our world is always changing. I originally wrote that first sentence in 2018. How little did I know how true it would become over the last four years? It has changed indeed, but the need for the top-rated Osprey travel backpacks remains…or should I say has returned.
The Top-Rated Osprey Travel Backpacks
Wherever you're planning to travel next, you'll need a great travel backpack for your gear. So check out these top-rated Osprey travel backpacks.
Pack Capacities (in liters): <20 to >80
My Rating: 4 Stars
The Osprey Farpoint Series offers maximum luggage space in a compact, easy-to-carry travel pack. Manufactured to withstand the roughest of airport baggage handlers, the body is made with hefty 210-Denier Nylon Mini Hex Diamond Ripstop, and the bottom and accent are made of 600-Denier packcloth.
The Farpoint 55 meets most carry-on luggage requirements. The larger designs are great for longer trips but must be checked for air travel.
The Farpoint series also offers a secure laptop and tablet sleeve inside the lockable main compartment while Osprey's StraightJacket™ compression stabilizes the load when you're carrying it around town.
Overall, consumer reviews have yielded very little negative feedback on the Farpoint Series. So if you're looking for an easy-to-carry pack that still provides quick access to all your travel essentials, the Farpoint series packs are great options!
---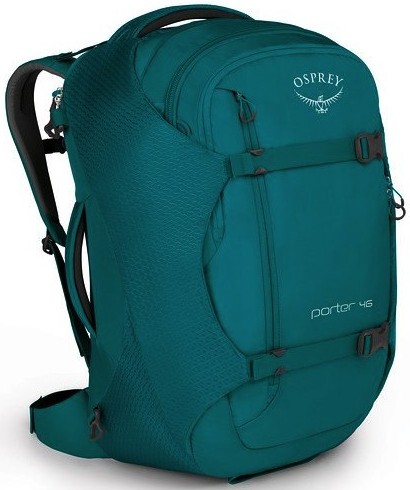 Pack Capacities (in liters): 30, 46, 65
My Rating: 5 Stars
The Osprey Porter Series is the perfect combination of carrying comfort and travel adaptability. The pack's stowaway harness and hip belt offer great suspension when carrying but keep the shoulder straps and hip belt safe for air or train travel.
The main body is made with 420-Denier nylon packcloth and the accent and bottom are constructed with 420-Denier nylon wave ripstop fabric. These packs are rugged and relatively lightweight.
The Porter series offers zippered laptop and tablet pockets, as well as multiple access points. Zippered and mesh pockets provide storage options for items of all sizes, allowing you to secure sensitive possessions and maintain access to essential travel documents.
The 30-liter Porter Travel Pack is carry-on compatible with most airlines. A review of consumer feedback has turned up minimal negative feedback on the Porter series. Some claim the packs stick out a bit farther than usual on their back, which has caused accidental airport run-ins. But this can happen with any pack, and it might just cause you to meet a new travel companion.
---
Pack Capacities (in liters): <20 to >80
My Rating: 5 stars
The Osprey Fairview Series is a close cousin of the Farpoint. The women's version offers many of the same benefits with a women-specific design for comfort and adaptability.
Those traveling light and fast will enjoy the carry-on compatible Fairview 40. Larger versions must be checked, but they're durable enough to travel safely under the plane. Handles on the top and side make them easy to grab from the baggage claim line too.
In consumer reviews, users claim they've been able to fit six weeks' worth of clothes and toiletries in the 40-liter pack, with leftover space for souvenirs. Whichever size you're interested in, the women's Fairview series travel packs are great for female globetrotters.
---
Pack Capacities (in liters): 45 and 80
My Rating: 4.5 Stars
The Osprey Sojourn Series is designed for long-term travelers. Unlike the first three packs, Sojourn Osprey travel backpacks can be carried on your shoulders or wheeled through the airport. They use the same patented AG™ suspension as Osprey's AG backpacking series, making them comfortable to carry.
The padded air mesh in the hip belt and tensioned mesh in the lumbar support distribute the heaviest loads. The ventilated tensioned mesh back panel keeps you cool in even the hottest, driest climates. And the 4.25-inch wheels keep you moving on the roughest of streets.
In consumer reviews, the only negative on the Sojourn series is the fact it does not offer a lockable top compartment. But many users rave about its durability and convenience for long vacations. Whether you choose the 45 or 80-liter version, I'm sure you'll be happy with your choice!
---
Fly Like an…Osprey with These Osprey Travel Backpacks!
With one of the top-rated Osprey travel backpacks in hand, hop on the next flight to another epic beach, mountain, lake, or desert. And if you aren't looking for a pack built for international travel, check out Osprey packs that are perfect for summer day hikes.
Choosing the best travel pack for you depends on trip length, the activities you have planned, your packing list, the features you can't live without, and, of course, your budget. Take everything into account and you'll be happy with your selection.
So where are you off to?
---
About The Backpack Guide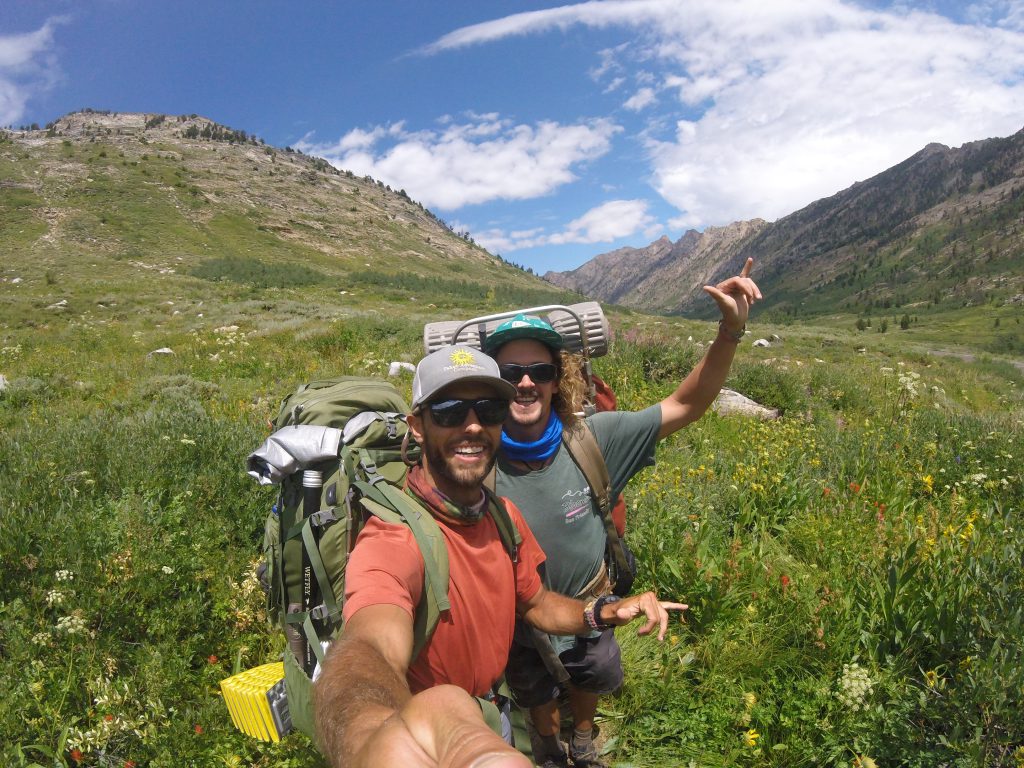 At The Backpack Guide, I'm always looking for new trails and wildernesses to explore. I'm also excited to see and share photos of readers with their new backpacks. Share your latest adventure or backpack purchase by tagging @thebackpackguide on Instagram and Facebook!
I hope you've enjoyed this review and I'd love to hear your feedback in the comments section below. I'll be quick to reply to any questions, comments, or concerns you feel like sharing!
Wishing You The Best of Travels!
The Backpack Guide