If you are looking for backyard camping ideas for kids, you're in the right place. A camping trip is one of the best ways to create memories as a family. Getting away from the house and spending time in nature allows you to spend quality family time and reconnect with the natural world.
But as great as camping is, you might not always have the time to pack your family up and head to a campground. Maybe your kids are a little young for camping away from home.
Maybe you might not be able to fit weekend travel into your schedule. And sometimes, even the best-laid plans go sideways if your favorite camping destination is closed or full.
For families that can't get to a campground for the real thing, camping in the backyard makes for a fun substitute. Even though it's hard to completely replicate the benefits of being at a real campground, you can still create an amazing backyard camping experience without having to leave home.
Backyard Camping Ideas For Kids
Prepare Your Backyard
The first step is to get your backyard ready. Select a location for your camp and pick a place to set up a tent. If you are planning to build a campfire, you will need to build a fire pit so you can enjoy the fire safely. 
As a general rule, be sure to clear an area at least 10 feet in every direction around your fire pit to ensure a safer fire. And once you have your fire pit in place, pull up some chairs or benches around it. 
To be clear, PLEASE check your local fire restrictions before starting a campfire in your backyard!!
Beyond picking a place to act as your campsite, consider cleaning up the backyard a little. If there are toys or other non-camping items left out, clean them up to give your yard a 'wilderness feel'. 
You should also look around and clean up any sticks or hazardous debris that may be unsafe as the sun goes down. If the grass is long, get out your cordless lawn mower and trim it the day before you're planning to camp.
Gather Camping Supplies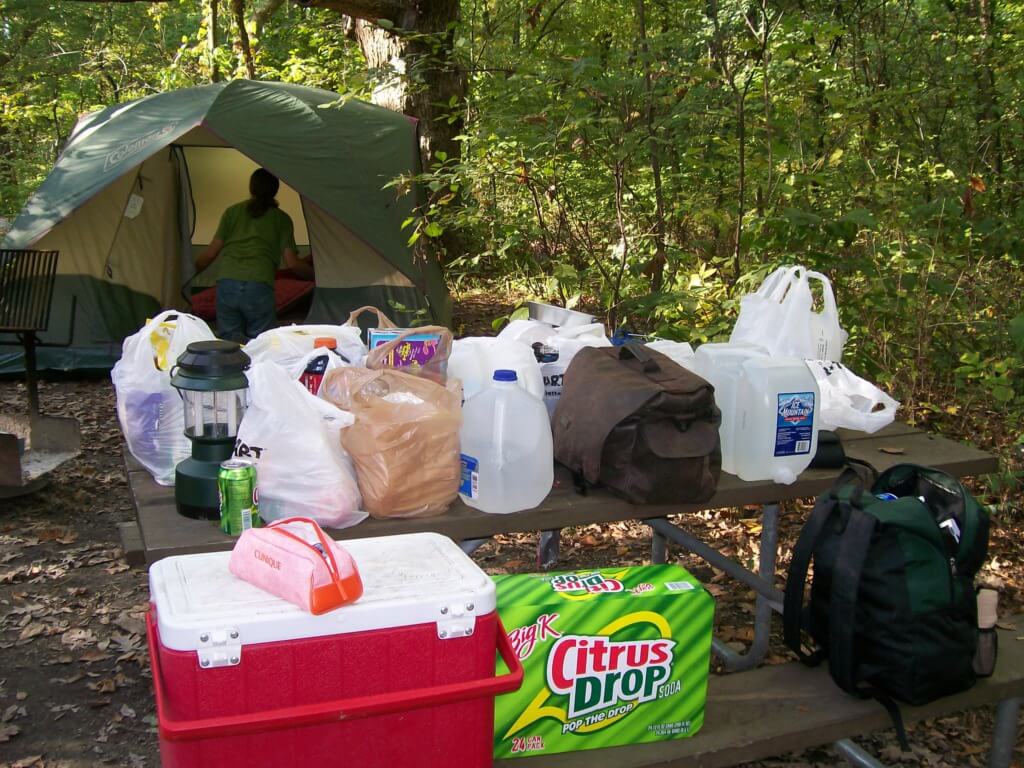 If you want to create a more authentic camping experience, get your kids involved in packing all (or at least many) of the supplies you would take on a real camping trip.
The idea is to bring everything you need into the backyard and avoid going to the house for anything that is not essential. 
Gather the following supplies when preparing for your backyard camping trip:
Backpacks or duffel bags to hold some of the supplies
A cooler for drinks and snacks
Foods and snacks that are good for camping
Water and other beverages
Campsite cookware and utensils
Spare clothes
A tent and a tarp
Outdoor table and chairs
A canopy or umbrella for shade
Insect repellant
Sunscreen
A barbecue grill or a fire pit
Sleeping bags, blankets, and pillows
Outdoor entertainment items
Flashlight, headlamps,  or rechargeable lantern
Set Up Your Backyard Campsite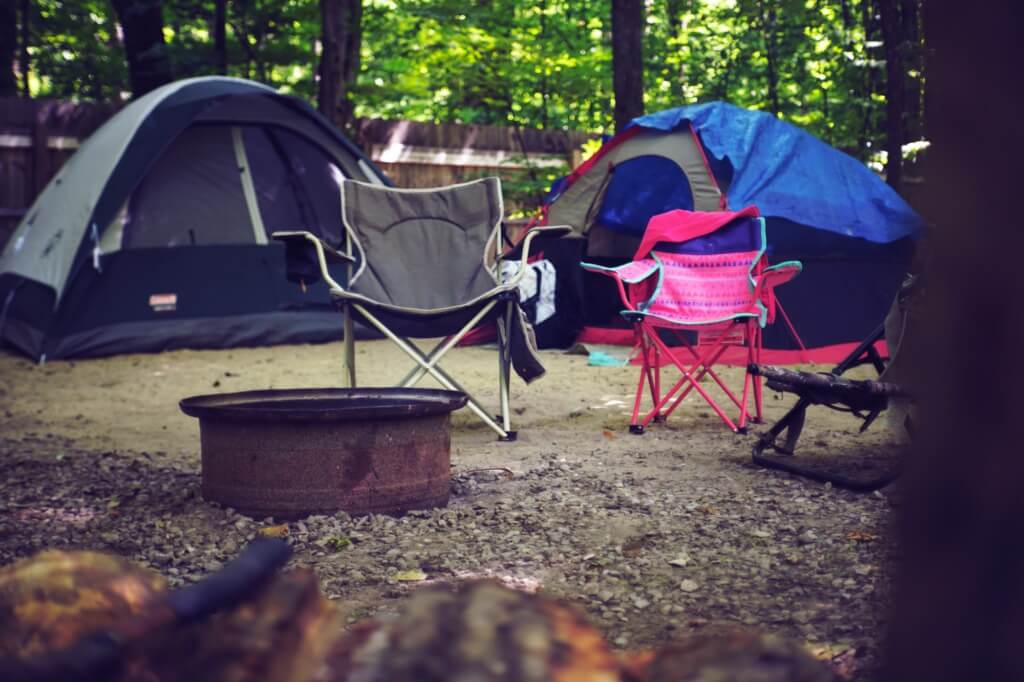 At this point, you should have a space cleared in the yard and all of your camping supplies should be ready to go. With everything prepared, it is time to get your kids to start helping you set up the campsite.
If your kids are new to camping, this is a great opportunity to teach them how to set up a tent and prepare a campsite.
Start by laying down a tarp and setting up your tent. If you don't have a tent, you can check out our selections for the best family tents for backyard camping or you can follow a number of methods for building a DIY tent. 
Next, organize your supplies and set up areas for food storage and trash disposal. Get your chairs and table together to set up a dining area. Going through all of these setup steps are a great way to show your kids how you would set up a campsite if you were away from home.
Make a Campsite Dinner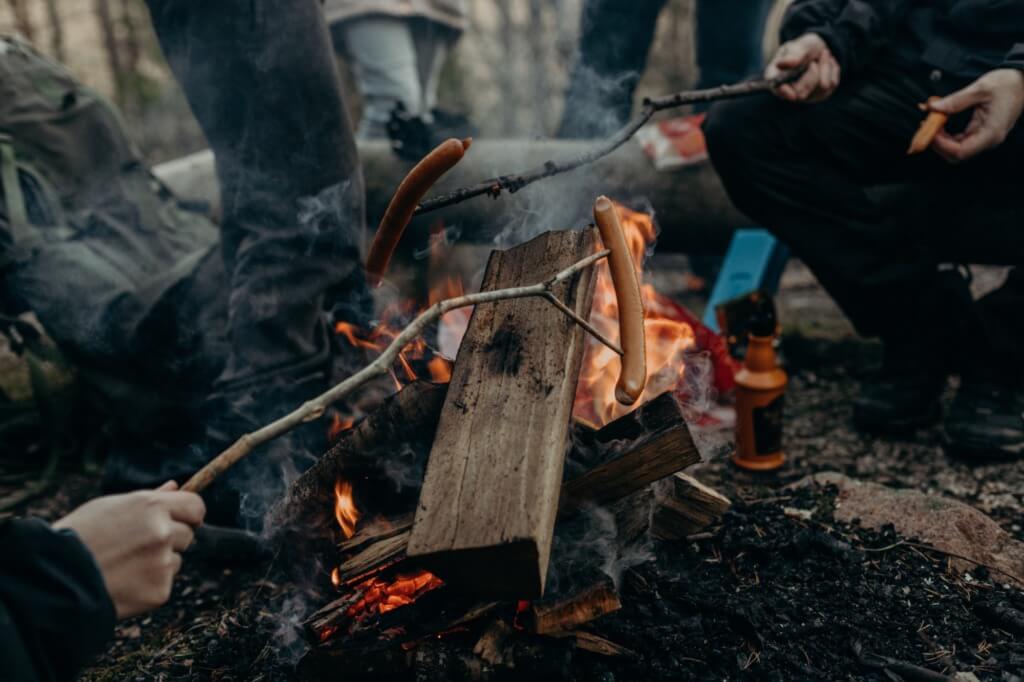 To create a truly authentic experience, you must cook your camping meals over the fire or using one of the many types of camping stoves. But as we mentioned earlier, always respect local laws about building a fire in your backyard.
Some places might be a little friendlier to the idea of you building a fire in your backyard than others.
If you can't build a fire, packing sandwiches or pre-cooking a dinner that you can bring outside to eat at your backyard campsite are two great alternatives. If you still want food cooked over a fire but can't build a fire pit, you could always use your barbecue grill as well.
Have Some Outdoor Fun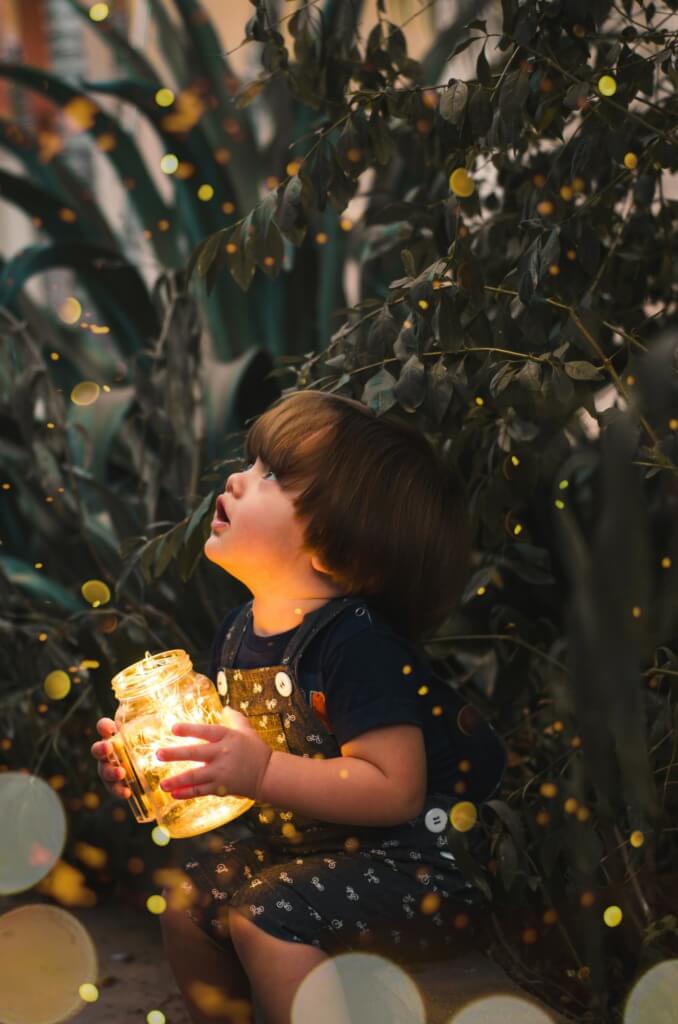 After dinner, organize some fun outdoor activities. You could set up a scavenger hunt for your kids or play a game like charades. Telling stories around the campfire is another fun way to pass the time. You could also bring a deck of cards or a board game that is suitable for outdoor play.
Beyond having fun, you can also use this as an opportunity to teach your kids basic camping skills. Hopefully, you've already shown them how to set up a tent and allowed them to help in the process. 
You can also involve them (safely!) in building a fire and teach them how it should be extinguished when it is time to go to bed for the evening. You can also use this time to teach them other useful outdoor skills, including knot tying and how to use a compass.
Clean Up the Campsite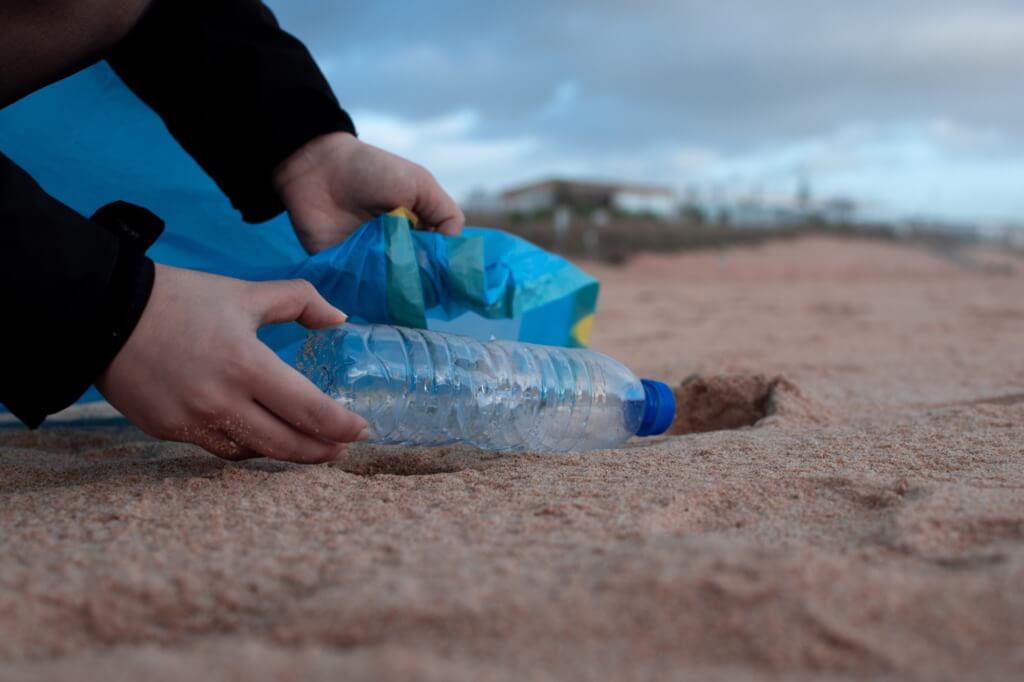 When your backyard camping adventure is finished, it is time to clean up the campsite. This is another good opportunity to teach your kids about the right way to camp. 
Show them how to take the tent down and pack it up properly. Teach them about the importance of cleaning up all of their trash so that you establish a 'Leave No Trace' ethic at each and every campsite you visit in the future. 
Even with the best campsite cleanup, you might need to get out there the next day to rearrange the yard and put things away. You might even need to get out tools like your electric grass trimmer to tidy up around flower beds and make the yard look neat again.
Best Family Tents For Backyard Camping with Kids
Teaching respectful tent habits is one of the greatest opportunities that come with a backyard camping experience. But in order to teach these habits, you'll need one of our choices for the best family tents for backyard camping! 
Ozark Trail Yurt Tent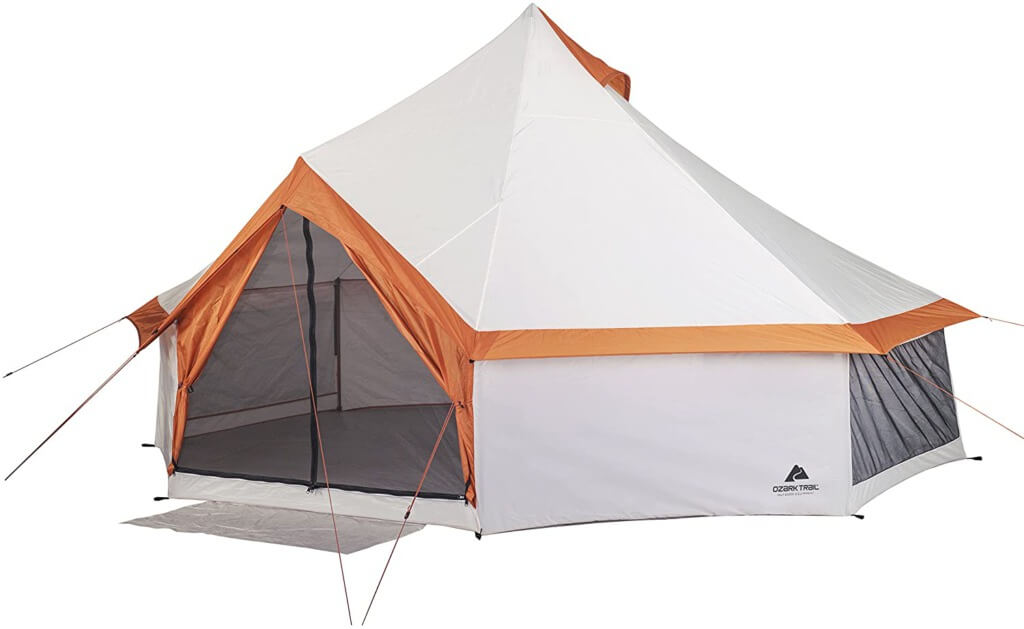 The Ozark Trail Yurt Tent is built for a backyard "glamping" experience. It has a massive 8-person capacity and plenty of headroom for the kids to stand up.
There's enough space inside to inflate two queen-sized air mattresses, which really gives you the ability to ease your kids into camping instead of having them sleep on the ground on their first go-round. 
With a 13′ x 13′ floor plan, you definitely won't feel cramped in this tent. And that's especially true if you have a smaller family that doesn't quite hit that 8-person capacity.
It also has a built-in camp table in the center of the tent for an MPOWERD Solar Base Light or any other items you want to set there overnight. 
Here are the rest of the specs I could find for this tent: 
Footprint: 13′ x 13′ x 92″ 
Weight: 22 pounds
Materials: Polyester and Mesh
Season: 2-3 Season
---
---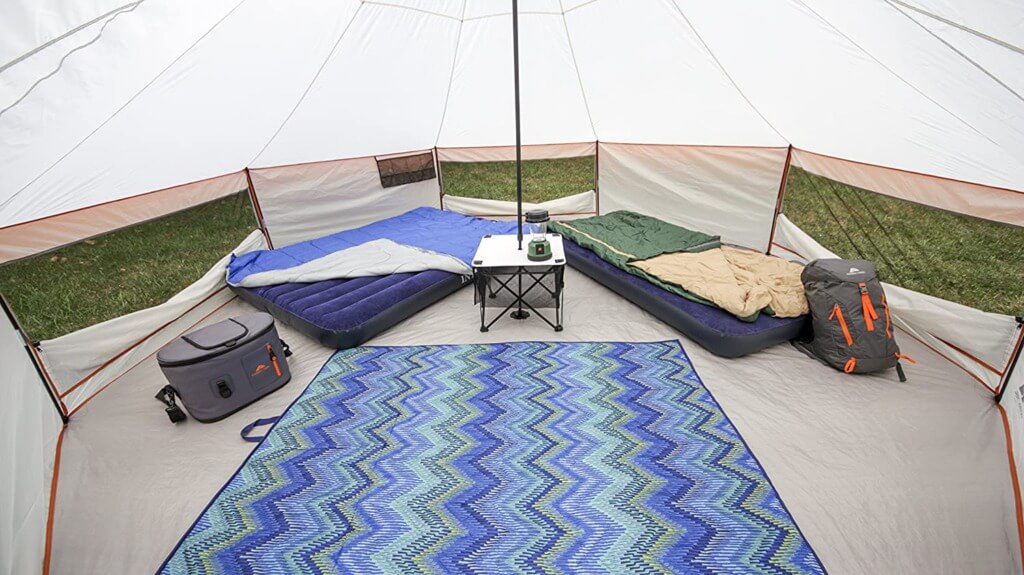 ---
Wenzel Shenanigan Teepee Tent
If you're into giving your kids a backyard camping experience in a teepee tent, the Wenzel Shenanigan is an affordable option for backyard use. It boasts a 5-person capacity and a really easy setup process.
The central steel pole provides the height for the peak and loops at each of the six hexagonal bottom corners allow you to stake the floor down for added stability. 
This is a great tent for introducing your kids to camping during the summer because it's really well ventilated. It has rear vents that are pulled out using guy lines and three peak vents that help to promote top-to-bottom ventilation so the hot air doesn't sit at the top of the teepee. 
Here are the rest of the specs I could find for this tent: 
Footprint: 11'6″ x 10′ x 90″ 
Weight: 10 pounds, 12 ounces
Materials: Polyester, Mesh, and Welded Polyethylene
Season: 2-3 Season
---
---
---
Alvantor Screen House Pop Up Canopy Tent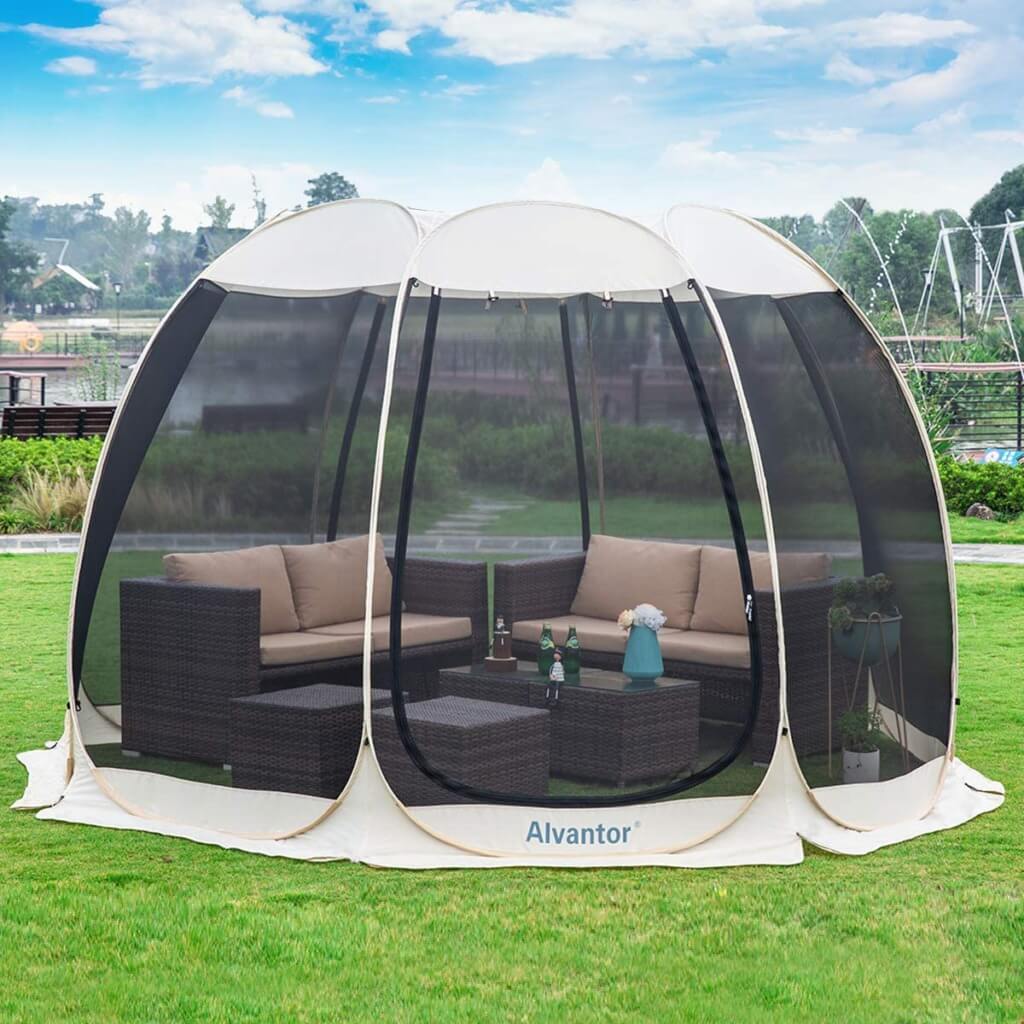 The Alvantor Screen House Pop Up Canopy Tent is a great choice if it gets really hot in your backyard! It's a super open design with mesh walls for superior ventilation and it boasts a tall peak height so that even the adults can stand inside comfortably.
The hexagonal design and large mesh walls make it feel like you're right outside while still providing protection against mosquitoes and other flying insects. 
There are doors on either side so you can use it to teach your kids about the courtesy of not stepping over others if they need to use the bathroom during the night.
And it's actually fairly stable in the wind because it comes with six elongated sandbags along the bottom edges. You'll also be able to use 12 metal mounting stakes and 12 guy lines to further secure it down in windy conditions. 
Here are the rest of the specs I could find for this tent: 
Footprint: 10′ x 10′ x 84″ 
Weight: 15 pounds
Materials: Polyester and Mesh
Season: 1 Season (summer)
---
---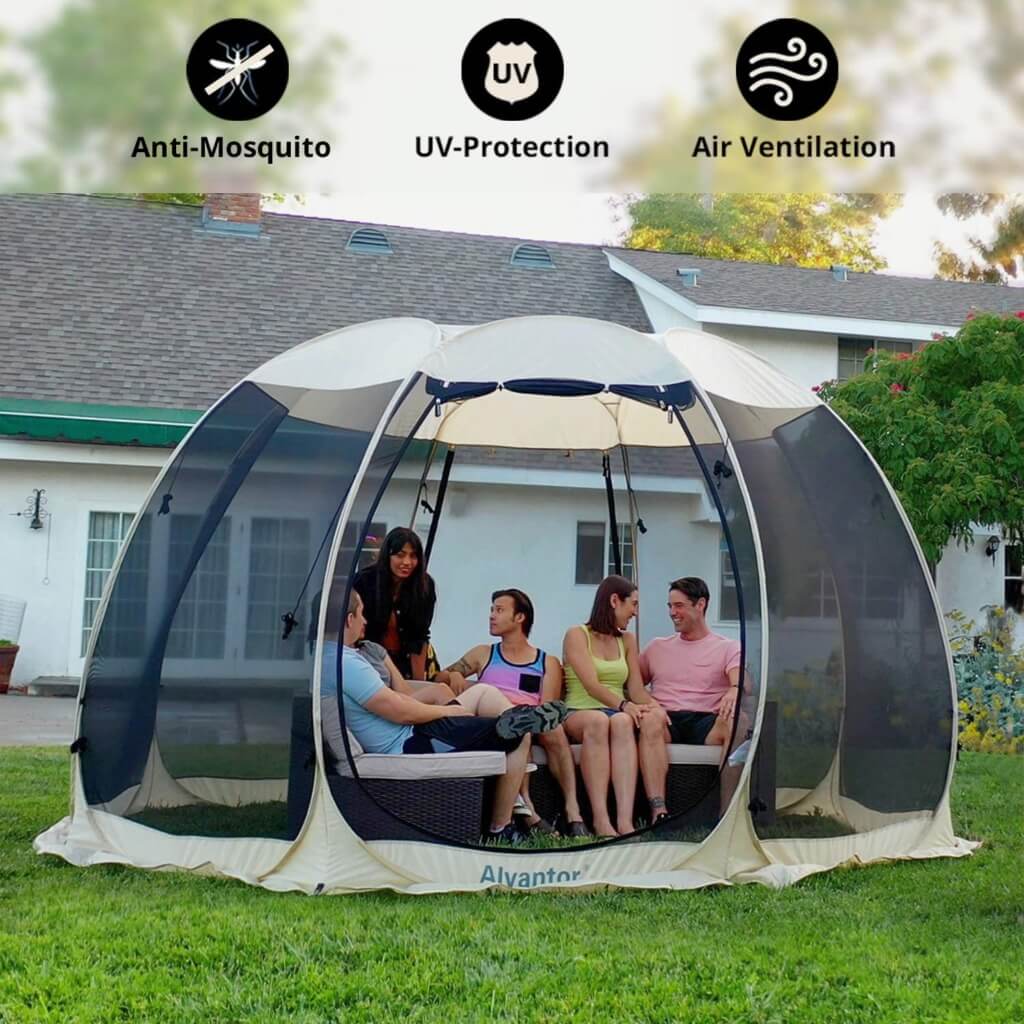 ---
Final Thought on Backyard Camping Ideas for Kids
Backyard camping can't beat the real thing, but it can still be a good time for you and your family. With a little work, you can create a similar experience and it can provide a good opportunity to prepare your kids for a real camping trip.
And if you're looking for more sleeping gear to put inside your new backyard tent, check out our recent article on the best sleeping pads for summer camping! 
About The Author
Rae is a graduate of Tufts University with a combined International Relations and Chinese degree. After spending time living and working abroad in China, she returned to NYC to pursue her career and continue curating quality content. Rae is passionate about travel, food, and writing (of course)!