More frequently, backpack designers are creating packs uniquely for men or women. This seems to be a very natural progression given the obvious biological differences in body type between the genders. If you're a hiker you want a pack that fits and is comfortable. So let's take a look at three Deuter packs for women that are designed for various types of outdoor adventure!
Deuter Packs for Women For Hydration
Airlite 14 SL
While still offering 14 liters of storage space, this hydration-compatible pack is a great option for short hikes, trail running, and cycling. The pack's lightweight design weighs less than two pounds when empty.
Let's review a few of the pack's other specifications:
Pack Capacity: 14 liters (854 cubic inches)
Torso Fit Range: 14 to 18 inches
Frame Type: Frameless
Pack Access: Panel
This pack offers a variety of features, including anatomical shoulder straps and a hip belt with load adjustment capability, back panel ventilation pads that reduce perspiration up to 25 percent, a detachable rain cover, and trekking pole attachment loops. It also boasts two water bottle pockets in addition to space for an appropriately sized hydration sleeve.
---
Deuter Packs for Women For Day Hiking
Pace 28 SL
With double the space offered by the Airlite 14 SL, the Pace Daypack is surprisingly lighter than the Airlite when empty. It's a great day hiker with plenty of space and comfortable design.
Here are the unique specifications of the Pace 28 SL:
Pack Capacity: 28 liters (1709 cubic inches)
Torso Fit Range: 15 to 19 inches
Frame Type: Internal
Pack Access: Top
This pack features the Deuter Alpine Back system with two flexible soft stripe back pads designed to conform to the wearer's anatomy, follow every movement, and offer sufficient ventilation to reduce perspiration.
The Pace 28 also boasts wrap-around compression straps, a large front "stuff-it" pocket, and a lid pocket with central zip, valuables pocket, and SOS labeling.
---
Deuter Packs for Women For Backpacking
ACT Lite 60 + 10 SL
A backpacker's dream, the ACT Lite is a durable, multi-day pack with a women's-specific feel and design. Although this pack weighs just over four pounds, it's relatively light when compared to some other packs on the market.
Let's dig into the ACT Lite's specifications:
Pack Capacity: 60 liters (3661 cubic inches)
Torso Fit Range: 14 to 20 inches
Frame Type: Internal
Pack Access: Top
This pack features Deuter's AirContact Suspension system, which is designed to keep the weight of your pack closer to your center of gravity. By doing so, this makes it easier for you to carry heavier loads more comfortably.
In addition, the ACT Lite boasts a lightweight multi-chamber Aluminum X-Frame suspension, a separate bottom sleeping bag compartment, a removable lid that converts to a summit pack, dual hip belt pockets, and much more!
---
Deuter Backpack Buyer's Guide
What is the primary activity you'll be using your new backpack for? How much gear do you like to bring along for this activity? What are some things that bug you about your current pack? What pack features can you NOT live without?
These are just a few of the questions you should consider when searching for a new backpack. Deuter has been manufacturing packs for nearly 120 years, from its humble beginnings creating mailbags and post sacks for the Bavarian Royal Mail to becoming one of the most globally recognized names in quality backpack design.
Whatever type of pack you're looking for, Deuter has the answer. Let's take a look at a few important characteristics that will help you make your choice:
Torso Fit Range
You'll see that I've included this information in the specifications for each of the three packs above. The packs I've mentioned in this review are compatible with a wide range of torso sizes, but this measurement will help you select the correct size pack if there are multiple sizing options.
But if you don't know what this means it probably isn't helpful information. So let me explain it a bit further.
Most simply, "torso fit range" is the measurement from the base of your spine to the large bone that protrudes from the back of your neck. Find the top of your hip bones (iliac crest) and then measure up to the C7 vertebra. The number you get is your torso length. I hope the graphic below can also provide some clarity!
Primary Activity
Obviously, you're not going to go for a pack with more than 50-liters of capacity if you're primarily day hiking, cycling, or trail running. When buying a new pack, you should consider what activities you really need the pack for. This will help you narrow down your options.
The first two packs I've mentioned in this post are designed primarily for those three activities, but the Pace 28 SL is also an option for winter recreation, as it includes an adaptable vertical carry system to fit skis, a snowboard, or snowshoes. The ACT Lite also includes loops to fit a helmet holder, which makes it an awesome option for backcountry skiing and rock climbing.
Style and Adaptability
An adaptable pack will help you get the most for your money. Personally, I like backpacking packs that I can also use to travel or pack up my belongings when relocating to a new city. With the variety of activities these packs can be used for, each offers a great degree of adaptability.
Style is also an important consideration. It's not enough to be out backpacking all summer, but you should look good and feel confident when doing so. While the Pace 28 is only available in Black/Mint and the Airlite 14 SL offers a Black/Magenta color pattern, the ACT Lite allows you to select from three distinct color schemes and the
Price Range
Ultimately, most of our buying decisions come down to the bottom line. The three packs in this review range from $75 to $167. When compared to other similar packs, however, you'll find that each of these packs is very reasonably priced.
---
About The Backpack Guide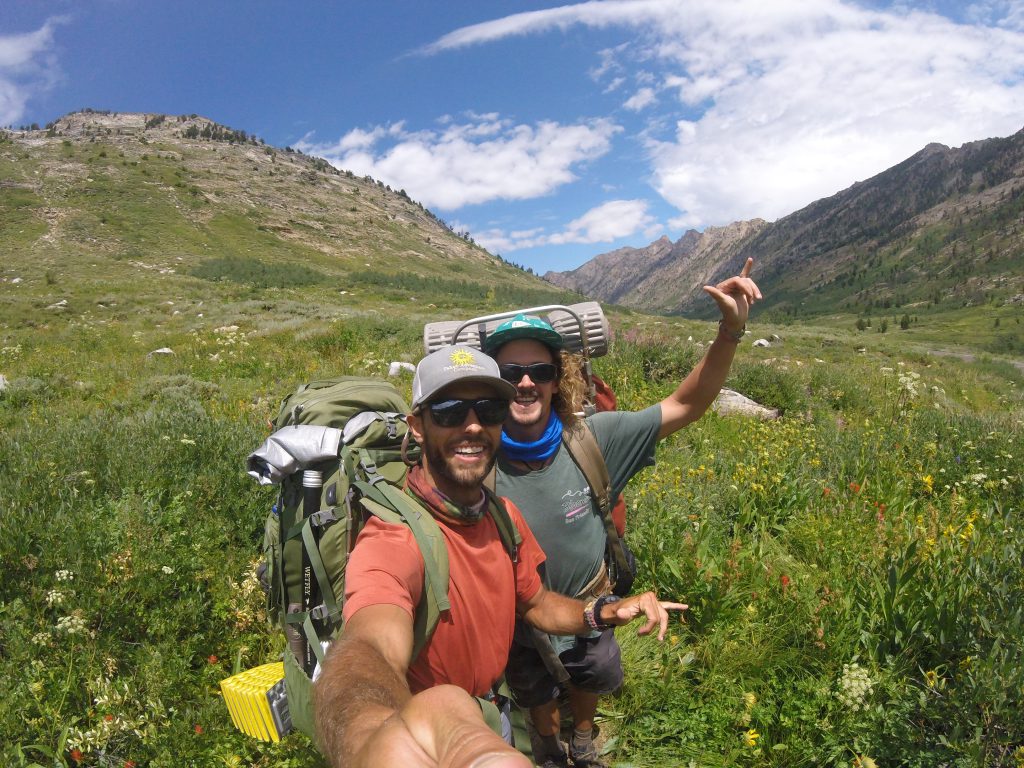 At The Backpack Guide, I'm always looking for new trails and wildernesses to explore. And I'm always on the lookout for new products to test out! If you have feedback on this pack, or any other I've reviewed, I'd love to hear from you! Also, let me know if you'd like to write your own review!
Drop me a line here or find me on social media @thebackpackguide on Instagram and Facebook, or @backpackguide1 on Twitter. Tag me in your photos with your newest pack or from your most recent adventure!
I hope you've enjoyed these tips and I'd love to hear your feedback in the comments section below. I'll be quick to reply to any questions, comments, or concerns you feel like sharing!
Love Your Pack!
The Backpack Guide